Lily Tomlin And Jane Fonda 'Had Fun Every Day' Working On 'Grace And Frankie'
11:22
Play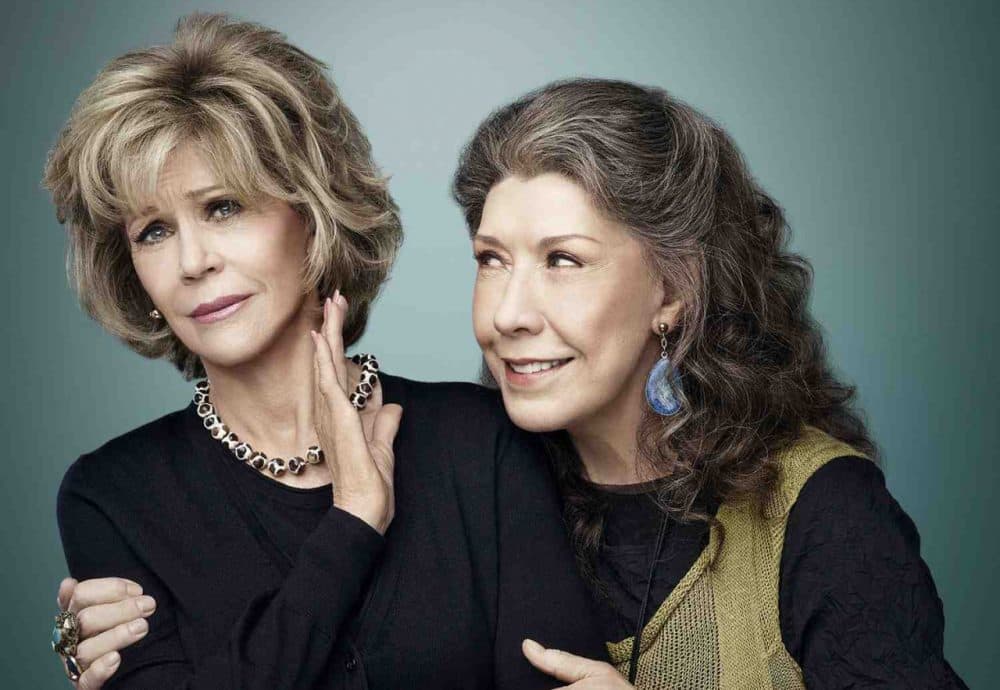 This article is more than 5 years old.
Lily Tomlin and Jane Fonda worked together on the 1980 film "Nine to Five" and have remained friends ever since. Now the two have reunited for the Netflix comedy "Grace and Frankie."
As Tomlin told Here & Now's Jeremy Hobson, working on the show with Fonda "was natural, it was fun. We looked forward to it, we had fun every day." Fonda added, "I felt lucky."
The show has been renewed for a second season and Lily Tomlin has been nominated for an Emmy for playing Frankie. Today we revisit our May conversation with the pair.
Guests
Lily Tomlin, actress and comedienne who stars as Frankie in "Grace and Frankie." She tweets @LilyTomlin.
Jane Fonda, actress, writer and political activist who stars as Grace in "Grace and Frankie." She tweets @Janefonda.
This segment aired on August 20, 2015.