U.S. Cities With The Worst Rush Hour Traffic
05:40
Play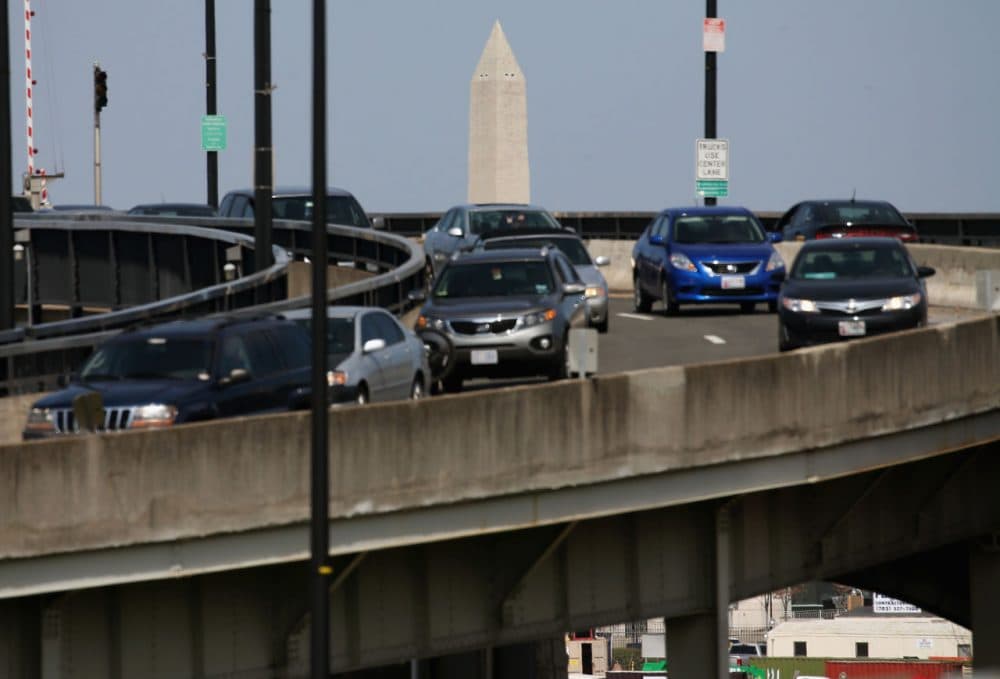 This article is more than 5 years old.
Rush hour delays in the United States have doubled in the last 30 years. Not surprisingly, cities like New York and Los Angeles were at the top of the list, but Washington, D.C. has the worst traffic, with 82 hours of delays per driver each year.
The assessment comes from a new study by the Texas A&M Transportation Institute and the Washington State-based traffic data company Inrix.
Here & Now's Jeremy Hobson speaks with one of the lead authors of the study, Timothy Lomax, about what's behind the traffic increase and if it is likely to get worse.
The Top 10 Worst Cities For Traffic Congestion
For metro areas with at least 3 million people:
City, (Yearly Delay per Commuter)
Washington, D.C. (82)
Los Angeles, CA (80)
San Francisco, CA (780
New York, NY (74)
Boston, MA (64)
Seattle, WA (63)
Chicago, IL (61)
Houston, TX (61)
Dallas, TX (53)
Atlanta, GA (52)
For metro areas with less than 1 million people:
City, (Yearly Delay per Commuter)
Honolulu, HI (50)
Bridgeport-Stamford, CT (49)
Baton Rouge, LA (47)
Tucson, AZ (47)
Hartford, CT (45)
New Orleans, LA (45)
Tulsa, OK (44)
Albany, NY (42)
Charleston, SC (41)
Buffalo, NY (40)
Guest
Timothy Lomax, research fellow at Texas A&M University's Transportation Institute.
This segment aired on August 26, 2015.