2 Immigrants Explain What It Took To Come To The U.S. Legally
11:13
Play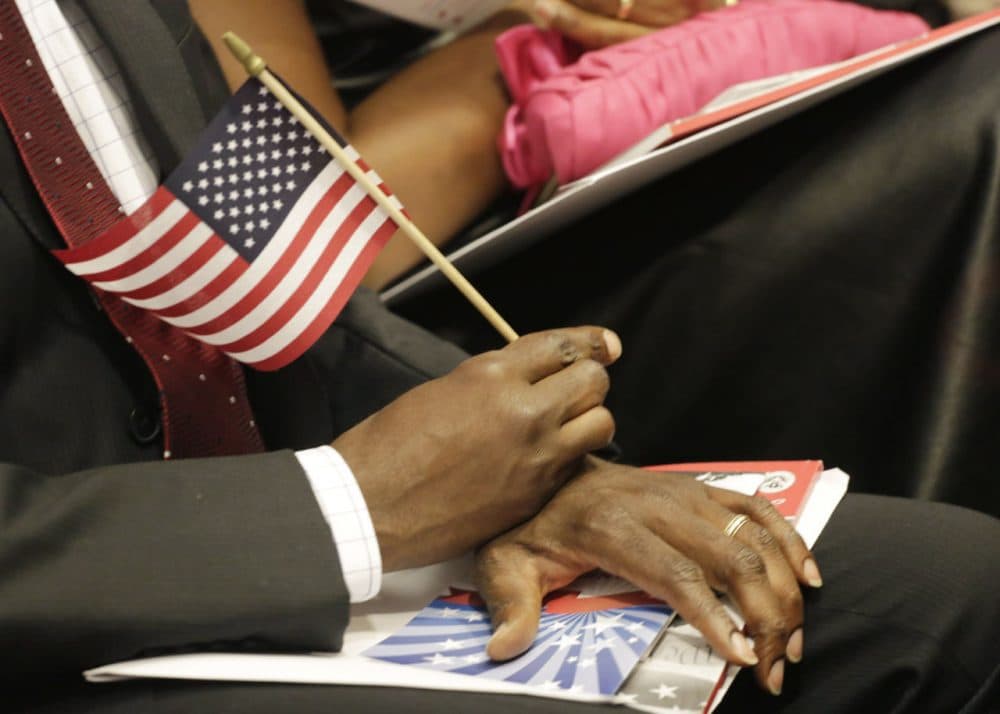 This article is more than 5 years old.
As immigration emerges as a top issue on the presidential campaign trail, all this week Here & Now is looking at the U.S. immigration system. So often, the debate over immigration centers on those who are here illegally. But the majority of immigrants to the United States come legally. More often than not, it's a complicated process that can take many years.
Host Jeremy Hobson talks with two people who went through that process. Alexandre Galimberti came to the U.S. from Brazil with his family when he was 20, after waiting 11 years for their green cards to come through. Gopinath Pulyankote came to the U.S. from India on a work-sponsored visa in 1999. Not long after, his company sponsored him for permanent residency. Sixteen years later, he's still waiting for his green card to arrive.
Guests
Alexandre Galimberti, U.S. citizen and resident of Massachusetts from Brazil.
Gopinath Pulyankote, legal resident of Northern California from India.
This segment aired on August 27, 2015.