Win Or Lose, A Butera Will Be In The World Series
04:31
Play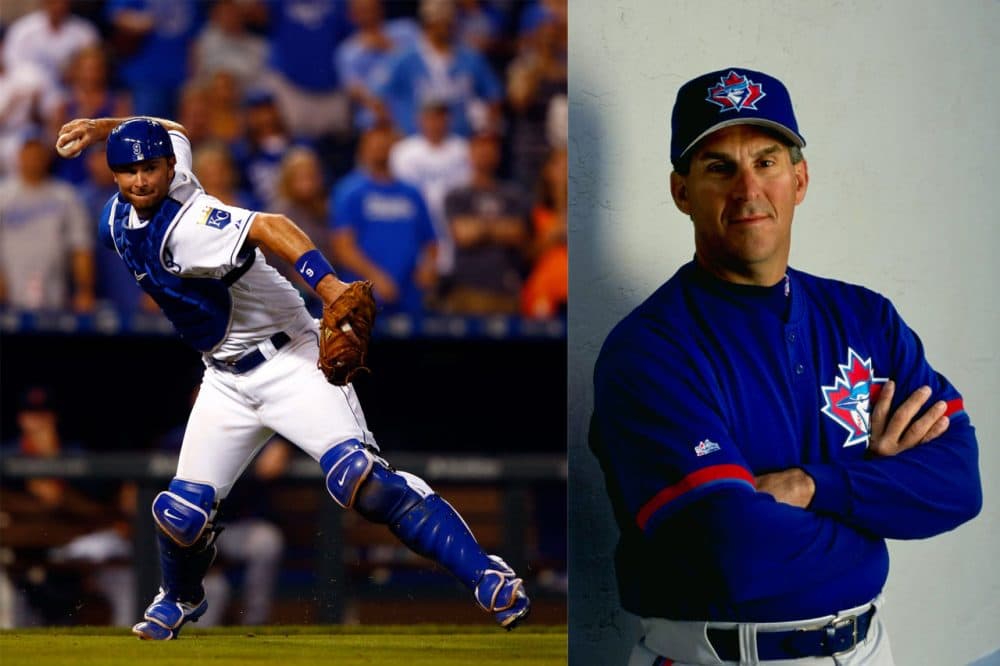 This article is more than 3 years old.
For the first time since 1998, a father is in one dugout of a Major League Baseball playoff team and his son is in the other. Drew Butera is the Kansas City Royals back-up catcher. His father, Sal, is a Toronto Blue Jays coach.
Gina Butera, wife of Sal and mother of Drew, is stuck in the middle, silently cheering, as both the Blue Jays and the Royals battle for a spot in the World Series during the American League Championship Series.
From Here & Now Contributor Network, Greg Echlin of KCUR in Kansas City reports on the behind-the-scenes perspective from the family matriarch.
"I actually had a T-shirt designed and it's blue," said Gina Butera. "On one side it is the Jays logo and on the side it's the Royals logo. The back says, 'Butera's house divided.' Yeah, I had no doubt that both of them were going to be in the playoffs. No doubt."
Guest
This segment aired on October 21, 2015.