'Prison Ramen' Gives A Taste Of Life Behind Bars
Play
This article is more than 7 years old.
Gustavo "Goose" Alvarez was serving time in the California Institute for Men in Chino, California, when a prison riot led to an unexpected meal and fellowship. The warmth generated by that event inspired him to write a cookbook of recipes that use ramen noodles.
As Alvarez tells Here & Now's Peter O'Dowd: "That's everybody's staple in prison. No matter who you are, you're cooking with ramen." The result, written with his childhood friend Clifton Collins Jr., is "Prison Ramen: Recipes and Stories from Behind Bars."
Book Excerpts: 'Prison Ramen'
Recipes and stories from "Prison Ramen" by Clifton Collins Jr. and Gustavo "Goose" Alvarez, reprinted with the permission of Workman Publishing Company. Copyright © 2015 by Clifton Collins Jr. and Gustavo "Goose" Alvarez.
Send Me A Mail-Out!
In the current federal prison system, you're not allowed to carry money. All currency is gained by electronic transfers. An inmate's ID card serves as a debit card. An inmate can purchase items at the commissary or send money home by swiping the ID card. It can also be used for buying stuff from prison-sanctioned mail-order catalogs—clothes, shoes, and sundries that are mailed to you in prison. The money in your account is either sent from someone in the free world, or you earn it doing a job in prison. The legitimate jobs pay from ten cents a day to $150 a month. A lot more money is made by gambling or selling drugs to people in prison.
Sometimes an inmate can rack up some serious debt—hundreds or even thousands of dollars—and will have to pay through a "mail-out." This is when the debtor sends the person he owes payment, with help from an outsider, a money order or cashier's check. Some inmates I've known had accounts of more than $100,000. Now there's a cap on how much money an inmate can have on his books because there was a lot of dirty money washing. An inmate's associate could send him a cashier's check or money order from drug sales or some other illegal act and in turn the inmate could send money elsewhere in the form of a clean federal check. The system was used this way for years. It surprised me how long it took the IRS to finally catch on.
Orange Porkies
Ingredients:
1 pack Ramen (any flavor)
1 cup boiling water
1 cup cooked white rice
About 3 tablespoons unsweetened orange flavor Kool-Aid
1 bag (about 6 ounces) pork skins or rinds
Note: For spicier flavor, try a dash of hot sauce on top of the porkies.
Instructions:
1. Crush the Ramen in the wrapper and empty into a large bowl. Save the seasoning packet for another use.
2. Add the water, cover, and let sit for 8 minutes.
3. Drain off excess water.
4. Add the rice and stir well. Set aside.
5. Pour the Kool-Aid into a large microwavable bowl and add a tablespoon or two of hot water. Stir until it has a syrupy consistency.
6. Toss a handful of pork skins into the syrup and stir. Repeat until all pork skins are coated.
7. Cover and microwave the pork skins for about 5 minutes, until they puff.
8. Serve the pork skins on top of the Ramen and rice.
Close Call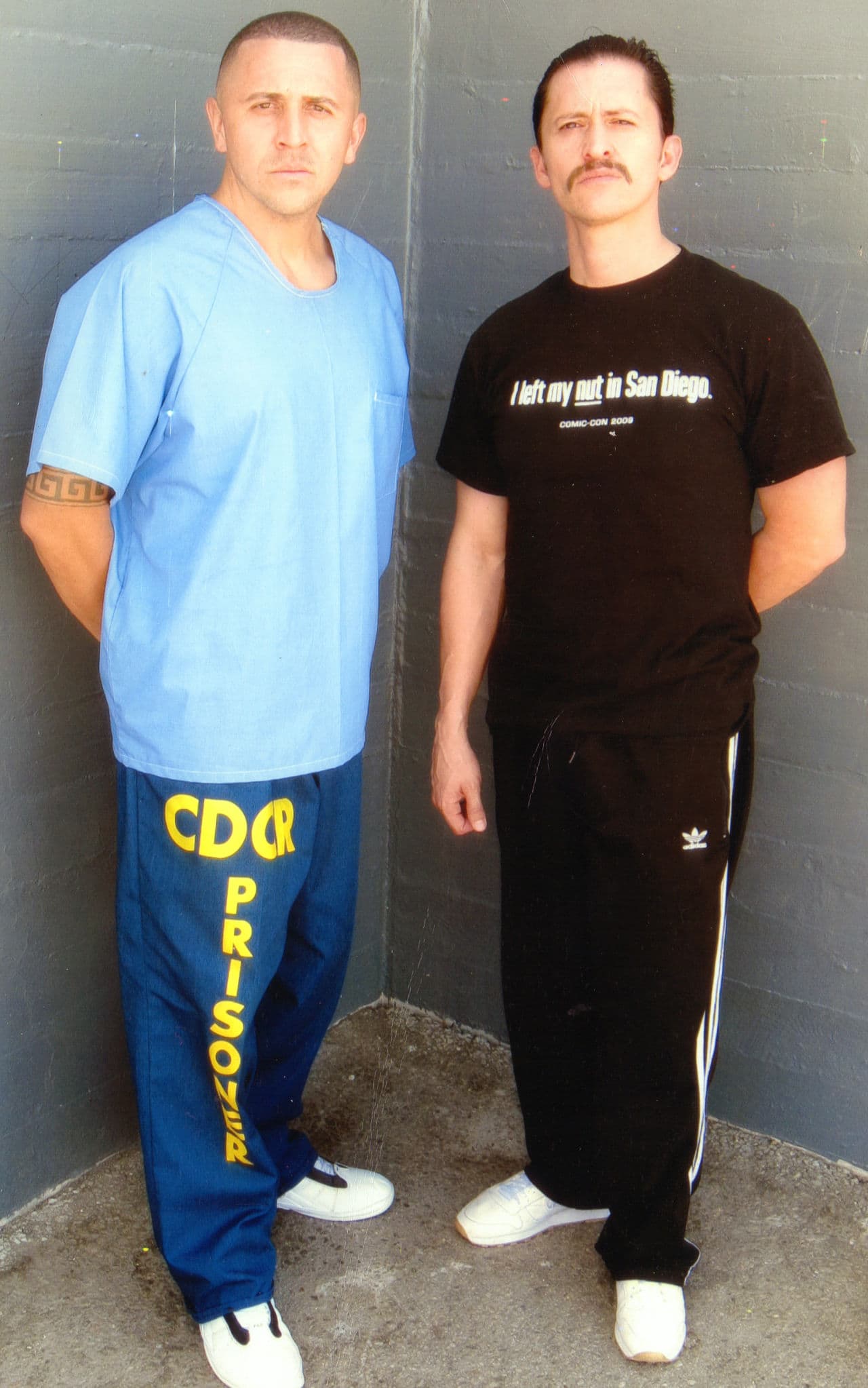 I was in federal prison and looking forward to enjoying this tamale with some friends during a Lakers–Rockets game. I was sitting in the dayroom with the TV, the tamale cooking about twenty feet from me, when a friend bolted around the corner, tossed a cell phone toward me, and whispered, "HIDE IT!" He was clearly being followed, so I stepped quickly and, without a second thought, buried the very small phone inside the tamale. The second the phone was buried, three correctional officers came in and searched the entire area—but skipped the tamale. I was glad to have saved his cell phone, and in gratitude, he gave me all the calls I wanted.
I used that phone all the time. Being able to call my kids and talk to family and friends whenever I wanted was great—for a while. But I started using the phone every day, sometimes staying on it all night. Before I knew it, I was letting the time do me. I still had a few long years to go, and it was turning my life into a living hell. So I had to let it go. It's hard-won wisdom to know the difference between something that feels good in the short term but hurts in the long term.
Ramen Tamale
Ingredients:
2 packs beef flavor Ramen
1 bag (about 4 ounces) spicy pork skins or rinds
1⁄2 cup refried beans
2 bags (1 to 2 ounces each) corn chips
1 1⁄2 cups boiling water
3 tablespoons squeezable cheese, or more to taste
Instructions:
1. Crush the Ramen in the wrappers. Open the wrappers. Set aside one of the seasoning packets and save the other for another use.
2. Crush the pork skins in the closed bag.
3. Open one end of the bag and add the Ramen, refried beans, corn chips, seasoning, and water. Mix well.
4. Fold the bag in half to secure the tamale. Wrap a towel around the bag to keep the heat in.
5. Let sit for about 30 minutes.
6. Remove the tamale from the bag. Squirt the cheese on top.
No Warning Shots
When I first started doing time in the early 1990s, every gun tower had a sign with the same promise: ONE WARNING SHOT. This meant that if you did not get down when the alarm rang, or as soon as the first warning shot let out, the next shot would have your name on it. Many a time, I'd be eating indoors in the chow hall when a fight would start outside on the yard. The alarm would go off, signifying get down. A second later, you'd hear the first warning shot—a Mini-14 rifle aimed out the window of the gun tower toward the sky. The sound was so loud it left your ear drums ringing. It was a real attention-getter.
Gang hits in the late '90s were getting crazier by the day—most of the attacks would continue even after the first shot rang out. Performing a hit this way, with total disregard for the warning shots, is called a "torpedo hit." These acts were usually done by youngsters trying to make a name for themselves. Some were successful in the hit, while others might get shot and end up in worse condition than the guy they were sent out to hit. During my time at Corcoran, in order to control the boldness of the inmates, staff made it clear that there would be no more warning shots. So then the writing under every gun tower read: WARNING. NO WARNING SHOTS! You better believe they take this shit seriously. There's an officer straight out of the military, specialized as a sniper, just waiting to show off his marksmanship.
Ramen Torta
Ingredients:
1 pack chili flavor Ramen
1 cup boiling water
1 large hoagie or hero roll (big enough for two people), split open
1⁄4 cup mayonnaise
1⁄4 cup mustard
1⁄4 pound sliced turkey
1⁄4 pound sliced ham
1⁄4 pound sliced chicken breast
1 tomato, sliced
1 onion, sliced
About 6 lettuce leaves or a handful of shredded lettuce
1⁄4 pound sliced pepper Jack cheese
Instructions:
1. Crush the Ramen in the wrapper and empty into a bowl. Set aside the seasoning packet.
2. Add the water, cover, and let sit for about 8 minutes.
3. Drain off excess water.
4. Open the roll, leaving the sides attached. Spread the mayonnaise and mustard on the inside of the roll.
5. Spread half of the Ramen on the roll. Sprinkle half the seasoning over the Ramen.
6. Lay the turkey, ham, chicken, tomato, onion, and lettuce on top of the Ramen.
7. Add the rest of the Ramen and sprinkle with the remainder of the seasoning.
8. Top with the cheese. Close gently and hold it down while cutting it in half.
Guest
Gustavo "Goose" Alvarez, co-author of "Prison Ramen: Recipes and Stories from Behind Bars." He tweets @Alvarezgus73.
This segment aired on November 3, 2015.