Dee Dee Bridgewater On 'The Wiz,' Then And Now
06:11
Play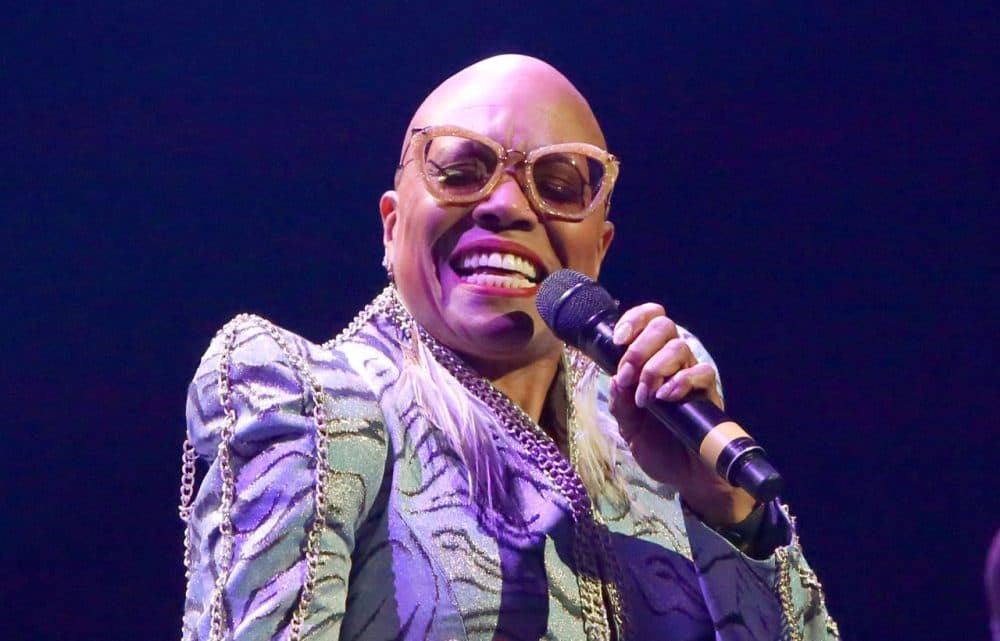 This article is more than 4 years old.
Before it was an NBC special or a cult classic film starring Diana Ross and Michael Jackson, "The Wiz" was a surprise hit on Broadway back in the 1970s.
Singer Dee Dee Bridgewater earned a Tony for her performance as Glinda the Good Witch in that production. She talks with Here & Now's Jeremy Hobson about what that project was like and what "The Wiz" means to her today.
Interview Highlights
On the risk producers took to put on the original show
"There was a big push by the producer Ken Harper to bring in the African-American communities, and they would bring in busloads of people from different church groups and different African-American organizations, and actually I believe it was word of mouth that got us going and helped us to stay on Broadway for the length that it did. I left after two years."
What attracted to you to the show?
"I had never done actual Broadway theater before, it was my first turn. I was a big follower as a little girl of the Ziegfeld Follies, and I just loved all of the production numbers, with the men carrying the damsel down the stairs and all of that. And actually in the production, I was escorted down the stairs by the beautiful men from the Land of Oz and lifted in the air and carried while I sang the first song that I did, 'A Rested Body Is a Rested Mind,' and then after I told Dorothy how to get home, I sang that song 'If You Believe.'"
On the cultural impact of 'The Wiz'
"We had never had any kind of film about African-American people, and where the whole show was with African-American performers, dancers, the amazing costumes that were used. Of course Lena Horn got my role of Glenda the Good Witch but I have to bow down to Lena Horn because, for me, she was one of the forebears in the music industry that made it possible for people such as myself, including Diana Ross, to have the careers that we have. To see images of ourselves on a television screen, you know, I have no words to say. Even doing it on Broadway, I still run into people today that say they came to see 'The Wiz' and how it changed their lives. I think that the story, also, of Dorothy, and wanting to get back home and having to go through all of the fears that she did and all of the challenges, I think it's a universal theme that touches everyone."
Does it make sense that 'The Wiz' is NBC's third big musical?
"I think it totally makes sense and I laud them for having selected 'The Wiz' to be their third. I think it comes at a very crucial time for everything that is going on in the United States and in our society. My grandchildren are going to watch it. It's going to be beautiful to have this kind of vehicle for African-American people to see, as well as for everyone, because this is a story that has a global message to it, so I think it's going to be great."
Guest
This segment aired on December 3, 2015.