A Syrian-American Reflects On A Difficult Year In The News
07:05
Play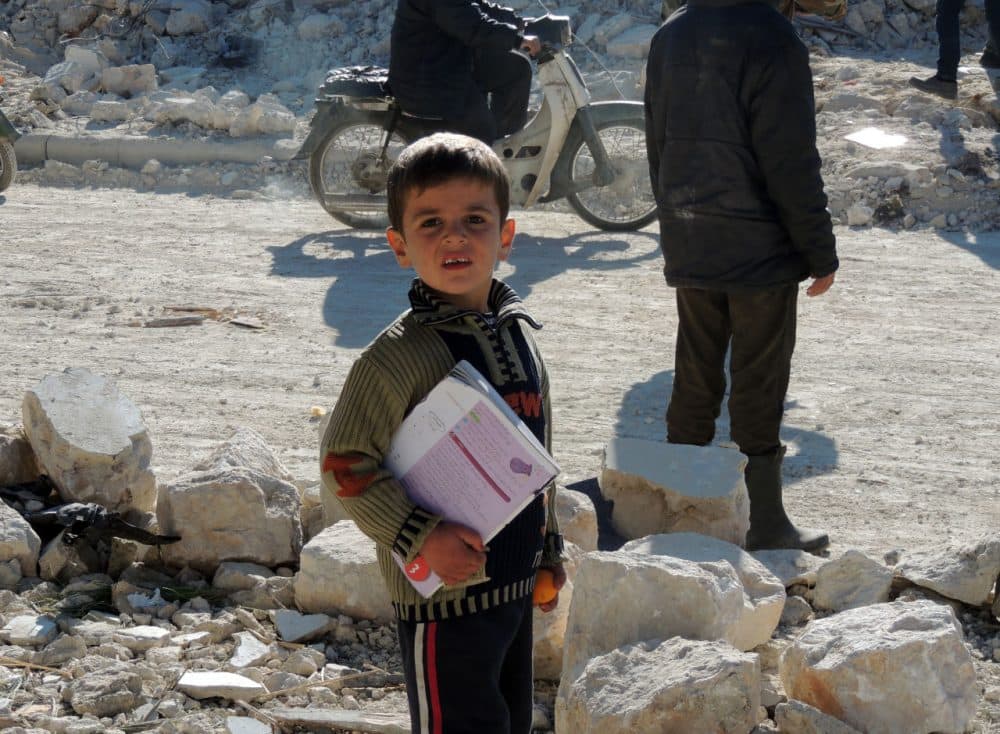 This article is more than 4 years old.
This week we're talking with people who have been impacted by some of the big news stories of the year. Obeid Kaifo is a Syrian-American student whose family runs a restaurant in Denver. He was born in the U.S., but his parents emigrated from Aleppo, Syria.
Kaifo has been following the news - including the Syrian refugee crisis and Donald Trump's call to stop Muslims from coming to the U.S. Here & Now's Robin Young talked with him about how he's been viewing the situation.
"The biggest issue has been slight fear, actually. Being born and raised here, I never thought of myself any different from any of my classmates or neighbors or anything else. It wasn't until after 9/11 that I started feeling that I was different," Kaifo explained.
From 9/11 through this year, the family built strong connections with their friends and community, but in the aftermath of November's attacks in Paris, Kaifo felt like he "had to rebuild those relationships again."
Even though he's getting backlash for being Muslim, Kaifo said he's going to continue working to re-build his relationships, and to forge new ones.
"I want people to know who we are. I invite them to my restaurant, to my home. As a person, as Muslims we are taught to be kind and courteous. We're supposed to be generous," he explained. And as for militant extremists, he added that Muslims "need to speak out above their voices, above those shootings. My voice should be louder than their shots."
Guest
Obeid Kaifo, student at the University of Colorado - Denver who also works at his family's Shish Kabob Grill in Denver.
This segment aired on December 29, 2015.