How Change.org Is Trying To Give Voters More Power In 2016
11:15
Play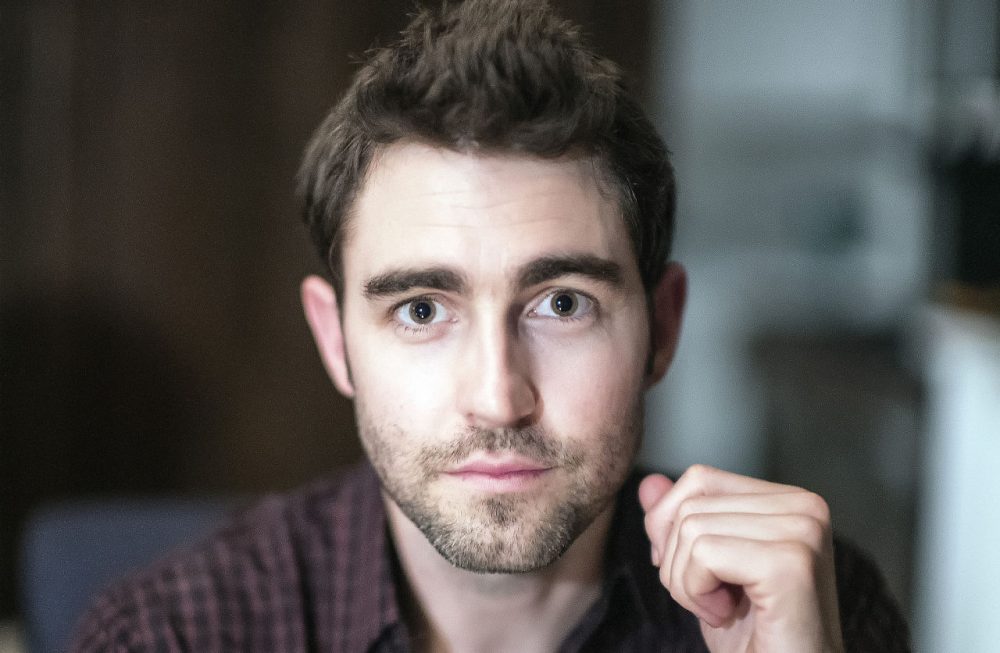 This article is more than 5 years old.
Back in 2007, Ben Rattray started a website that he hoped would empower average people to make a difference in the world.
After successful petitions on everything from banking fees to the Trayvon Martin case, the founder and CEO of Change.org is launching a new platform to allow Americans to engage directly with politicians.
Here & Now's Jeremy Hobson talks with Rattray about how he hopes the website ChangePolitics.org will affect the 2016 election.
Interview Highlights: Ben Rattray
What are some of the biggest things you would take credit for as a site?
"What we've seen that is interesting is that there's not any one given campaign, but there are 20,000 campaigns launched on Change.org every single month, from things like stopping acid attacks in India to saving local parks in the neighborhood. So rather than being any one given campaign, we are seeing this massive propagation of this huge diversity of campaigns, local and global in scope."
But was there one instance that really blew your mind?
"The campaign that took off first, that demonstrated what we believed was the power of everyday people to make a difference in extraordinary ways online, was over a tragic case in South Africa on this issue called 'corrective rape', where a woman was raped because a man was trying to 'turn her straight', and a friend of hers starts a Change.org campaign in defense of her. It goes viral across South Africa, becomes the biggest news story that week, and ends up mobilizing many people outside of parliament in South Africa and getting the government to apologize after years of ignoring the issue entirely and passing a national task force to investigate and stop the instances of 'corrective rape'. That was the beginning of campaigns on the site."
How do you get this process to work, where so many people sign on to a petition and suddenly they get whatever it is they are seeking?
"The most important thing we've discovered is the personal stories at the heart of a lot of these campaigns. People access issues not through numbers or policy papers, but the stories of the people most deeply impacted by these issues. In this case, no one really paid attention to the policy per se, but it was the story of this remarkable woman who had started this campaign. Ndumie Funda, who had started this campaign, really drove that campaign with her narrative, her story."
Have you ever had to remove campaigns for being inappropriate or not making sense?
"It's really rare that we see this. We have such a wide diversity of campaigns, and every so often there will be campaigns that instigate bullying, or if there is any hate speech on the site, but it is such a vast minority of the campaigns. We think this is because the campaigns that really take off, that go viral on social media, are the ones that inspire people and bring them together rather than divide them."
How do you respond to critics that call this "slack-tivism" or "click-tivism" and say these people are "too lazy to go out and protest in the streets like we did back in the day?"
"I think a couple of years ago, you could still believe these online tools for activism were ineffective. But the reality is more than a dozen times a day, there is a Change.org campaign that changes the policy of a government or practice of business. In fact, we see sometimes people that have historically tried to organize offline, been ineffective, and have used online tools to mobilize a larger group of people. We see the combination of online mobilization and offline change being the most potent force, it's not just one or the other."
With the election coming up, what is your site doing to stretch your range to impact political decisions?
"We are launching a new site, ChangePolitics.org, which is an extension of the platform we've built. The reason is that we want to shift the influence that exists in politics from traditional parties and donors to citizens. We think we can do that by empowering people to directly ask questions of the candidates and vote on the questions they want responded to the most. We also want to enable voters to share information on the candidates they want to vote for, not just for president, but for city council or school board, to enable them to make informed choices in the ballot box."
Guest
This segment aired on January 14, 2016.