A Mammoth Find At Oregon State University Football Field
Resume
Workers were in for a big surprise as they dug beneath the north end zone of Oregon State University's football stadium this week. A crew member uncovered a 5-foot-long femur bone, believed to be from an ice age mammoth.
Loren Davis, an associate professor of anthropology at OSU, was called to the field to examine the femur and other bones. He tells Here & Now's Meghna Chakrabarti what these bones can tell us about the environment thousands of years ago.
Interview Highlights: Loren Davis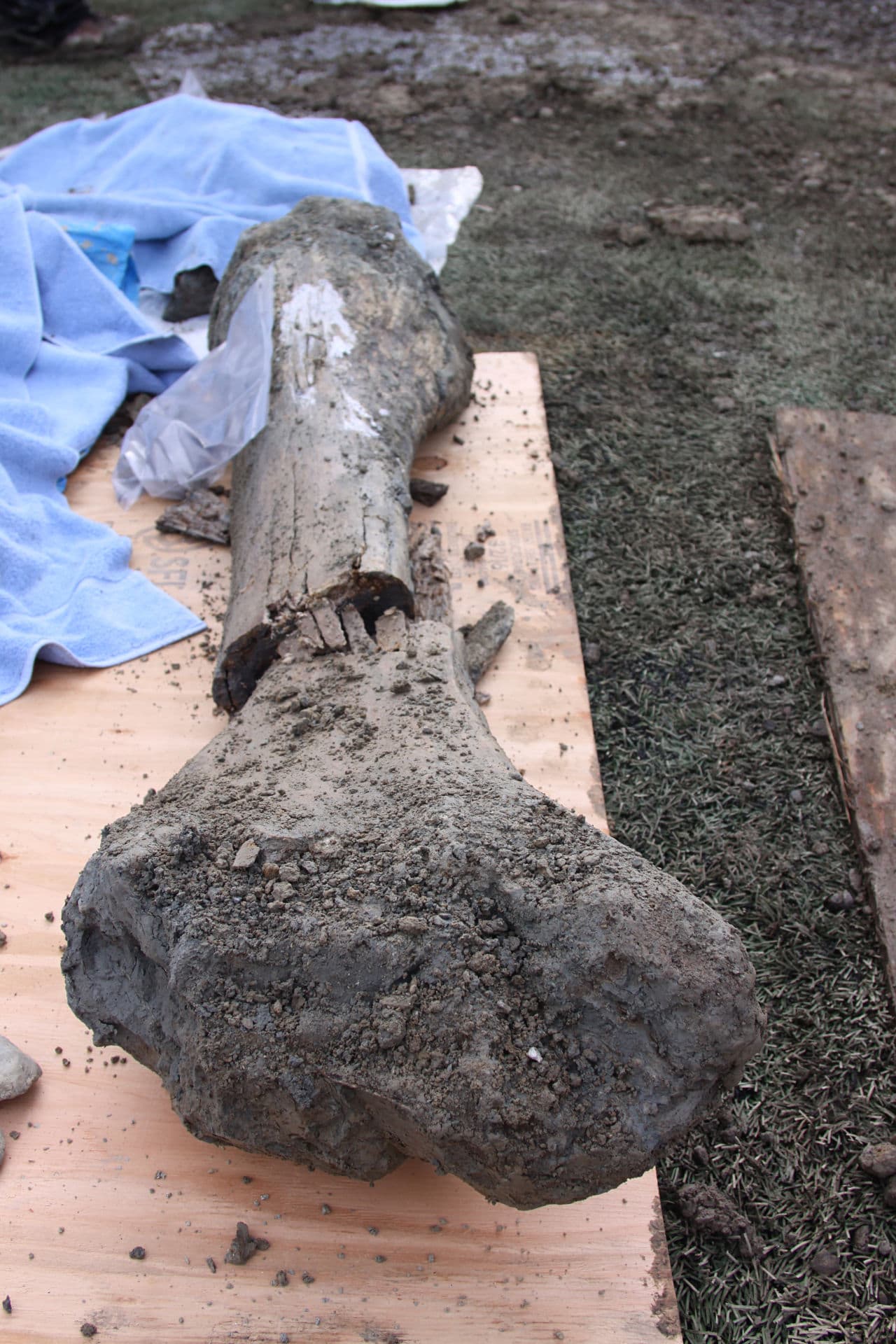 On what getting the news was like
"Well, I got a phone call in my office from the construction manager here at Oregon State University. And I get calls like these every once in a while, maybe once a year. Most of the time, they end up not being anything, like a farmer buried a cow a long time ago or something. So I was a little skeptical, but when I went over there, yep, for sure it was not a cow."
On what he found when he first got onsite
"When we first got there to work there were three bones exposed and they were basically part of the shoulder assembly. And then as we kept working with the equipment operators, who did such a great job, we began to reveal other bones so we went very slowly and we found the very end of a femur, a thigh bone, and it kept going and going and going and we were very pleased to see that it was intact."
On how he knew the remains belonged to a mammoth
"One thing you can look at is the size animal. There aren't many animals around in this kind of age geology deposits that would have 5-foot-long femurs, so if you extrapolate to the rest of the animal that's going to make this animal about 13 feet so that narrows the field down pretty quick of who it could be. Plus they also found, during the construction process, they actually found a tooth and the teeth of a mammoth are pretty distinctive."
On what the discovery can uncover about the environmental history of Oregon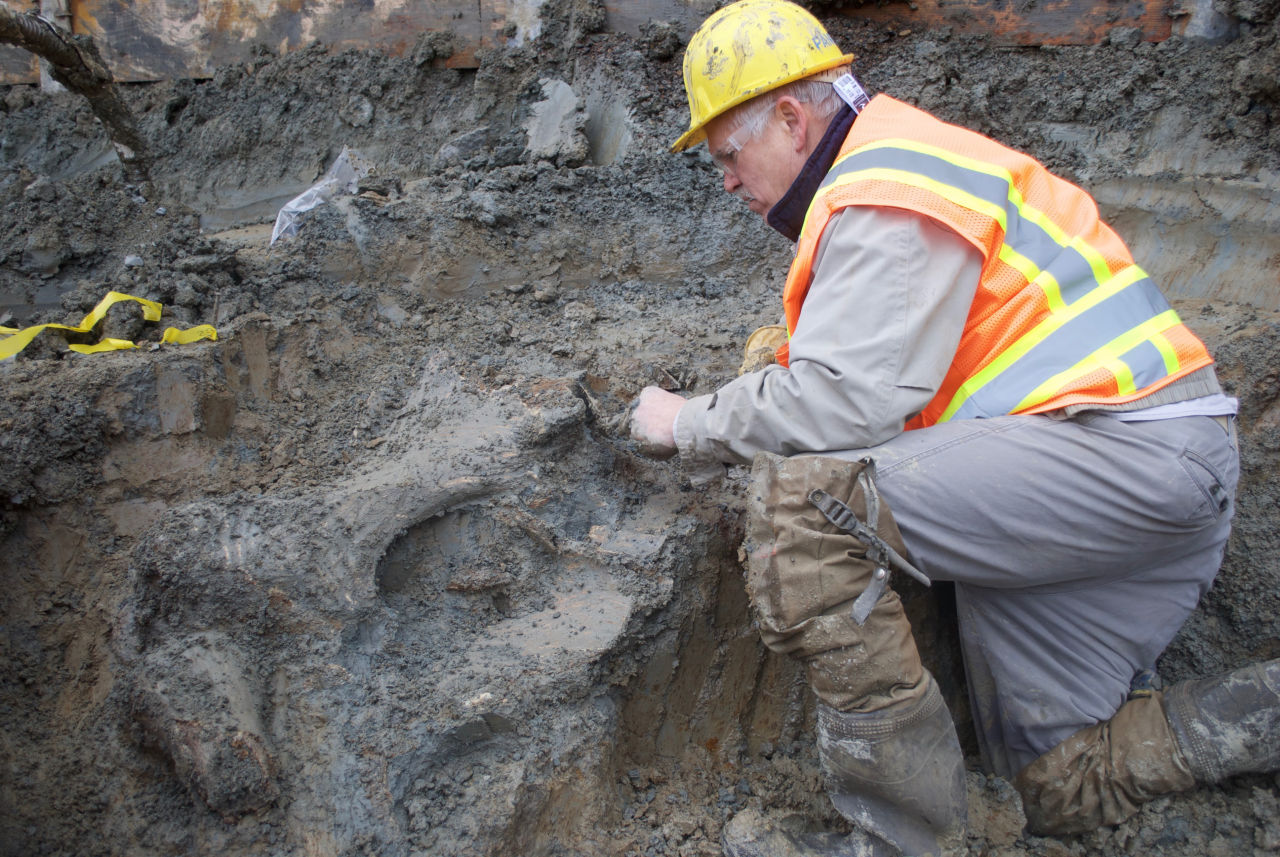 "There's a lot we can learn about this. In fact we were just out there this morning working with the crew again to expose more of the deposits so that we could collect some samples. We will work with other experts who are really good at pulling out information about the past from basically the dirt that the mammoth was found in. So this includes things like the pollen that is found in these deposits which will tell us a lot about the trees and plants and other things that were around the mammoth at that time. And then other people can look at the geochemistry of the tissues and tell you things about climate so there's just a wealth of information that we can learn about this and we're looking forward to that part."
On whether there are more remains at the site
"We did see that there were parts of at least a mammoth-sized animal, we're not sure if it's the same one, extending into the wall that is underneath the end zone complex. So there's a whole building there, sitting on top of more of these deposits. We will process a lot of the sediments around the bone to look for things like hair and who knows what else. There's a lot of experts who can try help us tease out all the information from this."
On how nice it was for a major find to occur minutes from his office
"I actually just rode a bike over there to go see what was going on. It was really wonderful."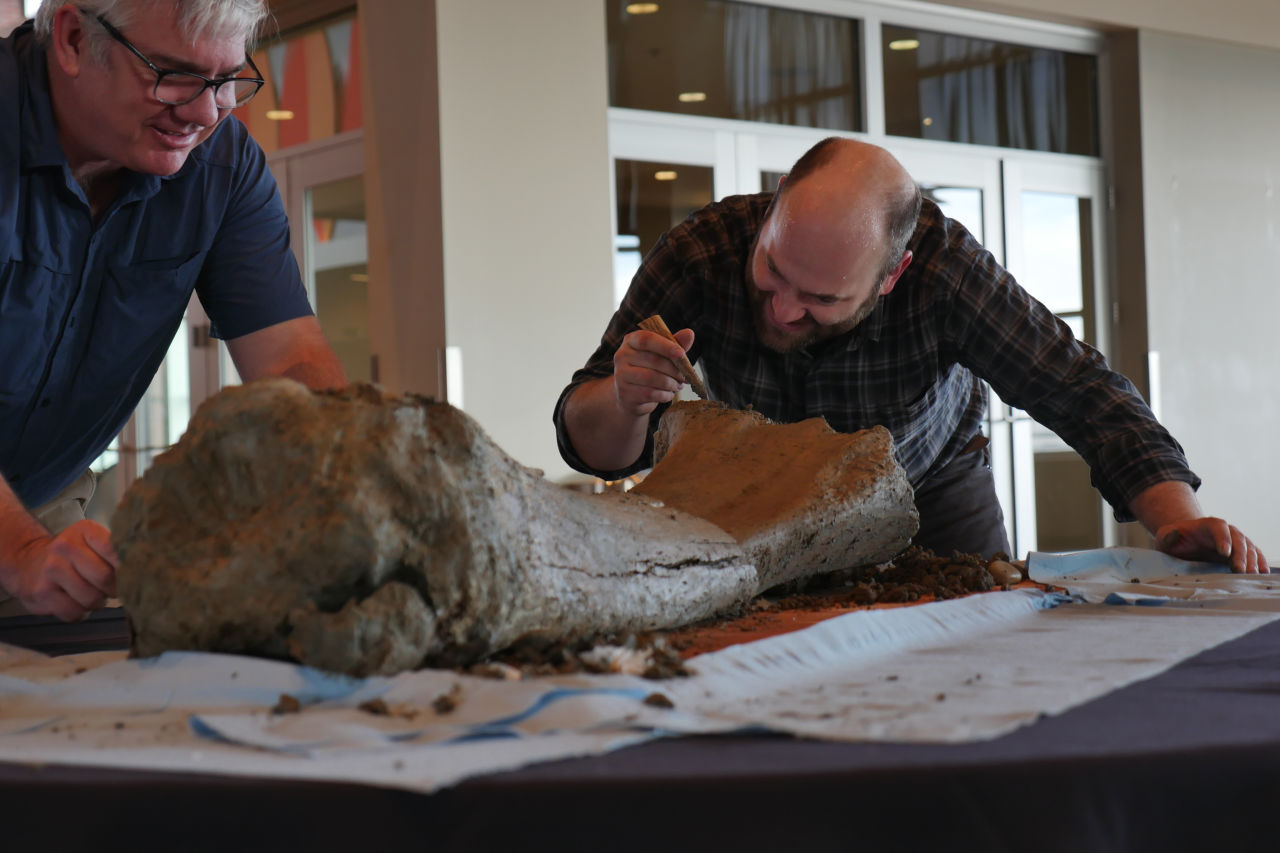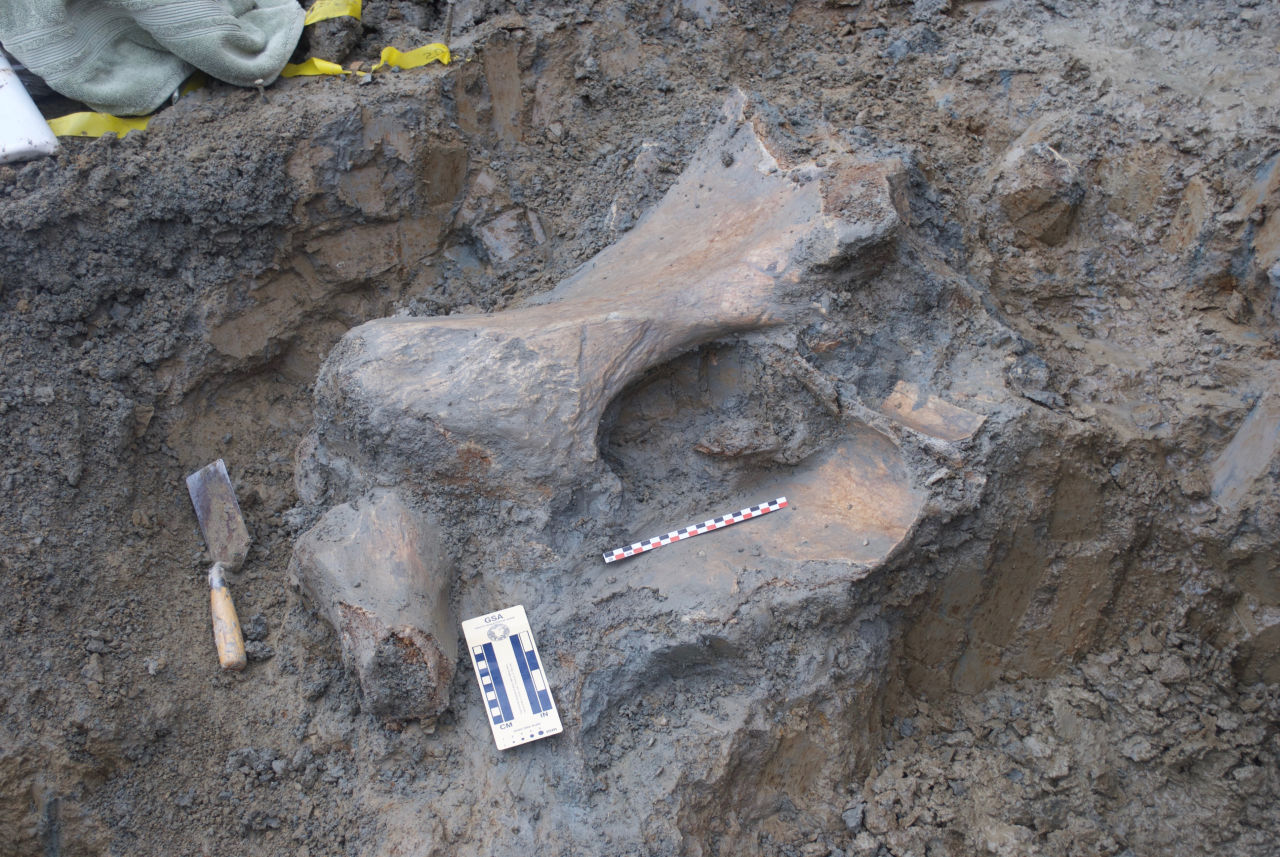 Guest
Loren Davis, associate professor of anthropology at Oregon State University.
This segment aired on January 29, 2016.