GOP Field Narrows, Candidates Spar In Final Debates Before N.H.
10:47
Play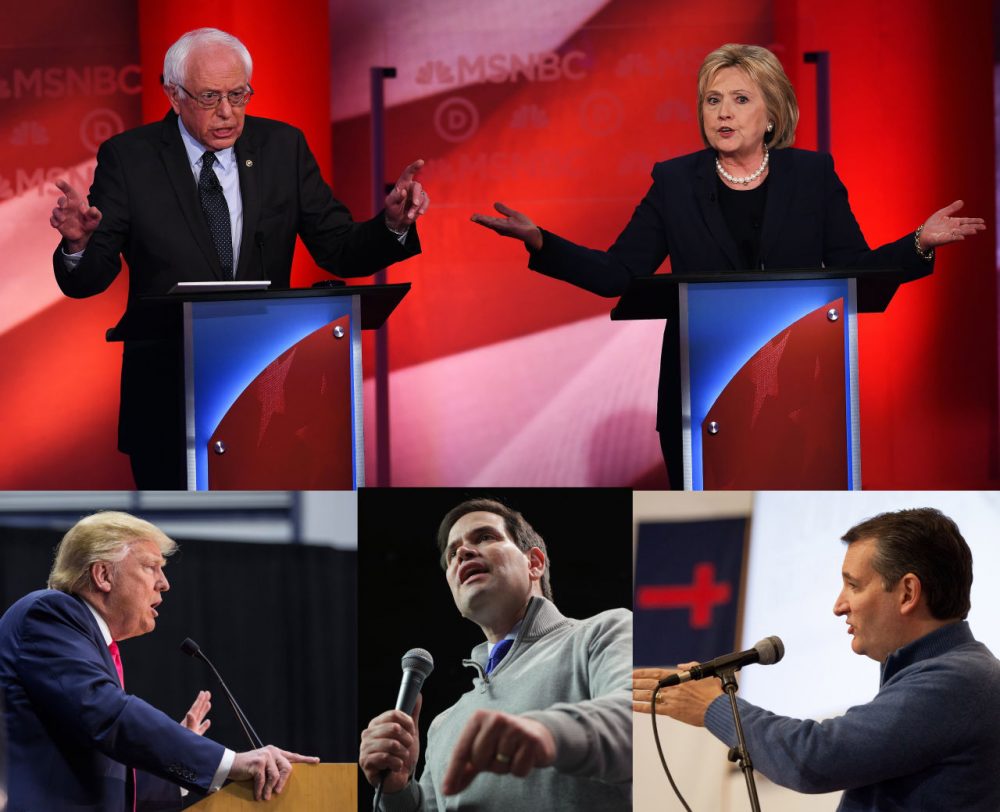 This article is more than 4 years old.
With the New Hampshire primary four days away, candidates from both parties are making their final pitches to voters.
Bernie Sanders and Hillary Clinton landed political punches in a debate last night but also highlighted many areas of agreement.
Meanwhile, Donald Trump accused Ted Cruz of stealing Monday's Iowa election and the Republican field is winnowing down, with Rand Paul, Mike Huckabee and Rick Santorum dropping out.
The last GOP debate before Tuesday's New Hampshire primary takes place tomorrow night - without Carly Fiorina.
Joining Here & Now hosts Robin Young and Peter O'Dowd to talk all things New Hampshire are Rick Klein, political director at ABC News, and Asma Khalid, campaign reporter for NPR.
Guests
This segment aired on February 5, 2016.