RNC Member: It Would Be 'Very Hard' To Vote For Trump
06:45
Play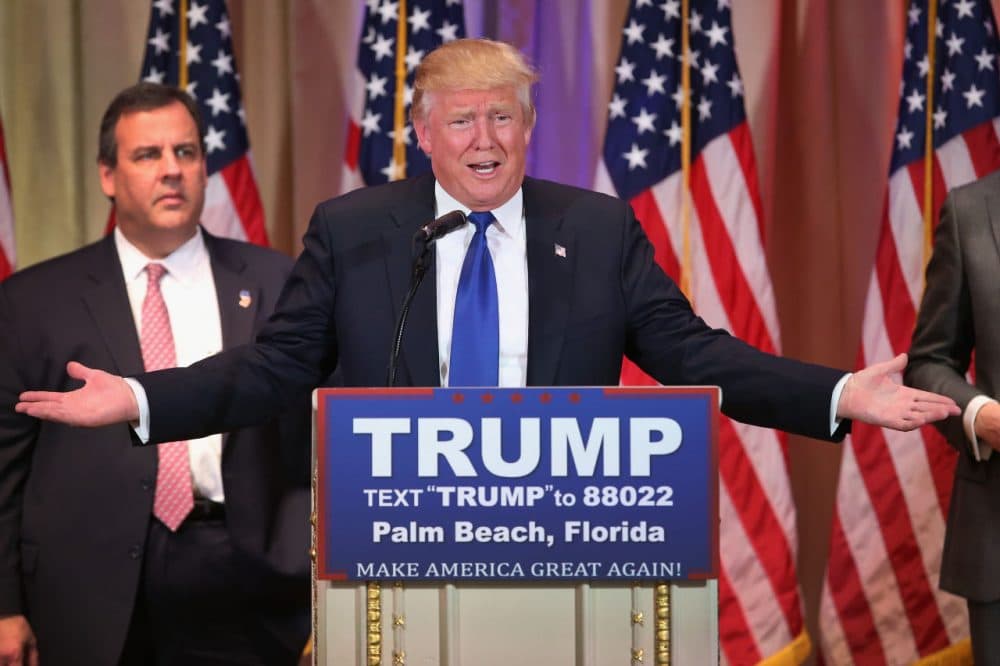 This article is more than 5 years old.
Donald Trump came out way ahead in the Republican race for president on Super Tuesday. All along, Trump has made many in the GOP establishment nervous.
Henry Barbour of Mississippi, a GOP strategist and member of the Republican National Committee (RNC) who has endorsed Marco Rubio in the race, talked with Here & Now's Jeremy Hobson about how the mainstream Republican Party is reacting to Trump's momentum.
Barbour, who is the nephew of former Mississippi Gov. Haley Barbour, said it would be "very hard" for him to vote for Trump if he wins the nomination. He pointed to Trump's recent comments on the KKK as one reason.
"My expectation has been that I would support the Republican nominee, but I can't support somebody who would divide the country by race. That's unacceptable to me and I think unacceptable to most Americans. And so it would make it very hard for me. But I can tell you this - I won't be voting for Hillary Clinton. That's for certain," Barbour said.
Barbour also cited Trump's position on abortion as an area of concern.
"I'm pro-life. In my opinion he funded abortions by giving money to Planned Parenthood. That's a real problem for me. He can argue that he's now pro-life and maybe he is, but you know, he says a lot of things."
Guest
This segment aired on March 2, 2016.