North Carolina Law Is Latest To Ban Protections For LGBT Community
06:34
Play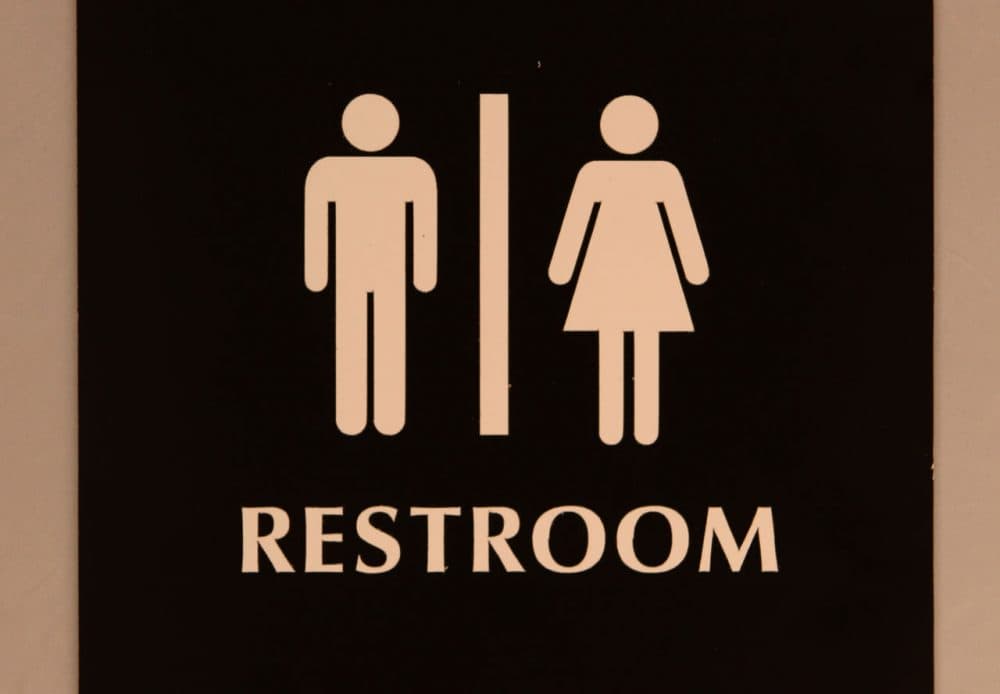 This article is more than 5 years old.
Thursday, we told you about the new law in North Carolina that prevents cities from enacting local protections for gay, lesbian, bisexual and transgender people, and also bans transgender people from using bathrooms that correspond with their gender identity.
North Carolina is just the latest state to pass a law that effectively allows discrimination against those who are LGBT. Now, a number of businesses including Dow Chemical, Biogen, PayPal and American Airlines are speaking out against the law, and the NBA is indicating that it may consider moving next year's All Star game out of Charlotte as a result.
Here & Now's Peter O'Dowd talks to Dominic Holden, national LGBT reporter for BuzzFeed, about North Carolina's new law and similar efforts that have passed or are under consideration in other places around the country.
Interview Highlights: Dominic Holden
What does the law say?
"Essentially, it does three things. The first one is, it states that cities cannot have the sort of protections that are not already authorized by state law. So it overrides that city's authority. This would mean that a lesbian could be turned away from a restaurant for her sexual orientation. A transgender person could be denied housing. It also addressed transgender people's access to certain restrooms. It bans transgender people from using restrooms that correspond with their gender identity. The other thing that it does is it addresses public schools, and this may be one of the most legally problematic elements of the bill for the state of North Carolina because it bans transgender students from restrooms that correspond with their gender identity. Under the Obama administration, the Department of Education has found that violates existing civil rights laws."
Lawmakers in North Carolina say that it was about protecting privacy and about keeping sexual predators out of bathrooms. Is the law really solving any problems?
"This has become an increasingly popular talking point among critics of LGBT rights. I think it's important to note that this message has come up sort of at the same time, at least in greater degree and louder, since the U.S. Supreme Court issued its ruling in June of 2015 allowing same-sex marriage in all 50 states. This is absolutely a backlash. We've seen more legislation concerning LGBT rights in this years' legislative session over last year by far. Religious freedom sorts of bills there are at least twice as many as there were last year."
Has the business community done anything to oppose the law?
"While there were comments from a couple of local companies in North Carolina opposing House Bill 2 when it was in the one-day special session, many members of the business community there were silent. I actually reached out to Bank of America, which is based in Charlotte. However, they did not make a comment that day. They came out instead after the bill had already been signed, and they issued a sort of vague statement that said that they oppose discrimination broadly. So while there's been some pushback after the fact, the truth is that, in North Carolina, their opportunity to stop the bill has passed and it looks like they have limited opportunities for the legislature to reconvene and then repeal a bill that they just passed by such an overwhelming margin."
Guest
This segment aired on March 25, 2016.