ESPN Fires Curt Schilling For Offensive Facebook Post
03:35
Play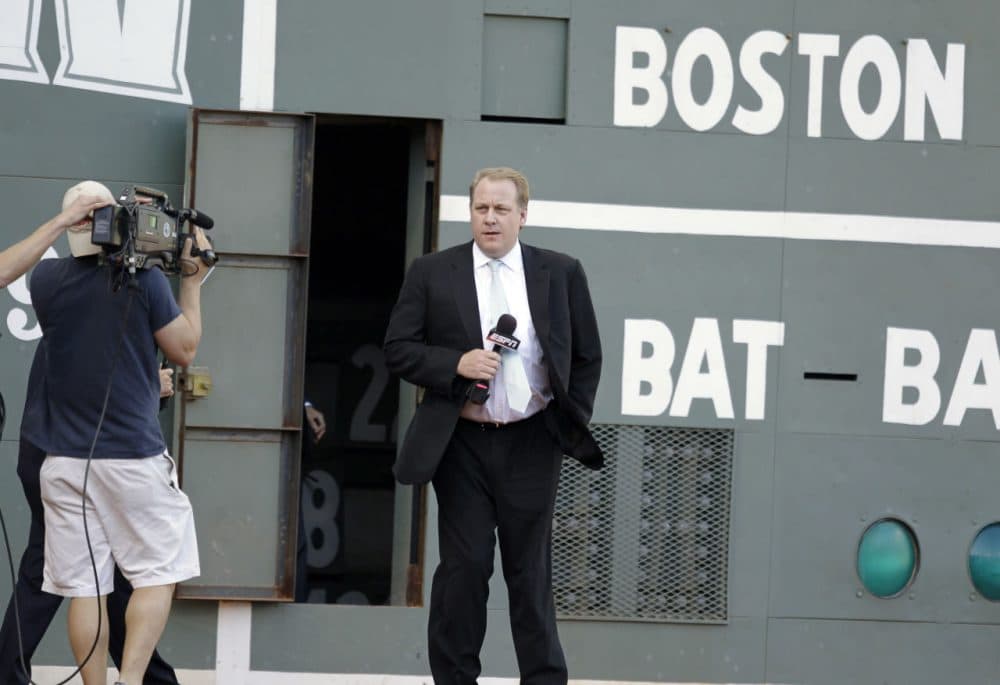 This article is more than 5 years old.
Former Red Sox ace pitcher Curt Schilling was fired yesterday from ESPN for sharing a Facebook post many considered offensive to the transgender community. The sports network's statement said "his conduct was unacceptable and his employment with ESPN has been terminated."
The image he shared depicted an overweight man wearing a wig with parts of his shirt cut out to expose his breasts. The text on the photo read: "LET HIM IN! to the restroom with your daughter or else you're a narrow-minded, judgmental, unloving racist bigot who needs to die."
Schilling added the commentary: "A man is a man no matter what they call themselves. I don't care what they are, who they sleep with, men's room was designed for the penis, women's not so much. Now you need laws telling us differently? Pathetic."
In an interview with Boston sports radio station WEEI, Schilling said that he is not transphobic.
Meanwhile Blackhawks hockey forward Andrew Shaw faced a one game suspension for using an anti-gay slur on the ice. Here & Now's Robin Young talks with Mike Pesca, Here & Now sports analyst and host of The Gist podcast, about the controversies.
Guest
This segment aired on April 21, 2016.