To One Shop Owner, Raising The Minimum Wage Means Raising Prices
05:18
Play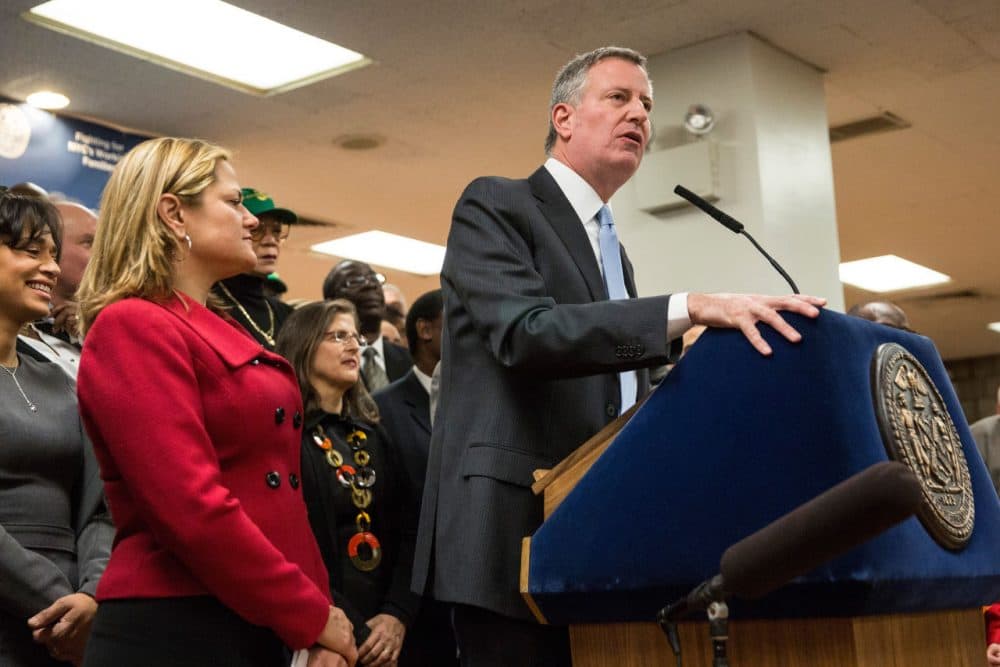 This article is more than 5 years old.
Last month, New York Governor Andrew Cuomo signed legislation making $15 an hour the state's minimum wage. Increases will be phased in over the next few years. For small business owners with minimum wage employees, paying them more might mean cutting jobs, raising prices, or both. Here & Now's Jeremy Hobson talks with Jane McGinn, owner of Sweet Jane's, an ice cream shop in Astoria, Queens, about how the increase will affect her business.
This conversation is part of our week-long series on raising the minimum wage.
Interview Highlights: Jane McGinn
How long have you owned your business and how many employees do you have?
"Two years. This summer will be our third season. At the bottom of the season, we have about three employees and at the top we go up to about seven or eight employees over the summer."
How much money do they make?

"If they do not have a food handler's certification, they make $9.50 an hour. With a food handler certification, they make $10.50 an hour, and my prep lady makes $13 an hour, and my manager is newly coming into management and she's getting $12 an hour."
What will the planned increase to the minimum wage in New York mean for you?
"I probably have to raise prices, and if I increase prices, my concern is that it will impact my customers. I probably would have to increase everything by, I'd say a dollar. So a $4 scoop of ice cream becomes a $5 scoop of ice cream."
What do you think should be done in New York?
"Two things come to mind: I wouldn't mind paying more if people won't mind paying more for a scoop of ice cream. But I think that perhaps there can be something where the kid who's having their first job has no idea what it's like to be an employee. They have to learn and somebody has to take the time to teach them that and that's one thing that I pride myself on, is someone did that for me when I was a kid, someone did that for my daughter when she was a kid, and I really want to be able to offer that value to the neighborhood, the community, and those kids that need to cut their teeth so that they're great employees when they go on and do their life's dream work."
Are most of your employees young?

"They're high school students, college students. I've got actors and dancers, people pursuing their dreams . . . They're living with their parents and it makes it possible for them."

Have you dealt with a minimum wage increase during the course of the time you've had your business?
"It was lower when I first started my business. I have always paid just a little bit more because I want a great quality employee. I don't want to them to go to McDonalds, I want them to come here and be part of our family."
Guest
Jane McGinn, owner of Sweet Janes in Astoria, New York.
This segment aired on May 3, 2016.