Do Meal Kits Provide Great Taste Along With Convenience?
Play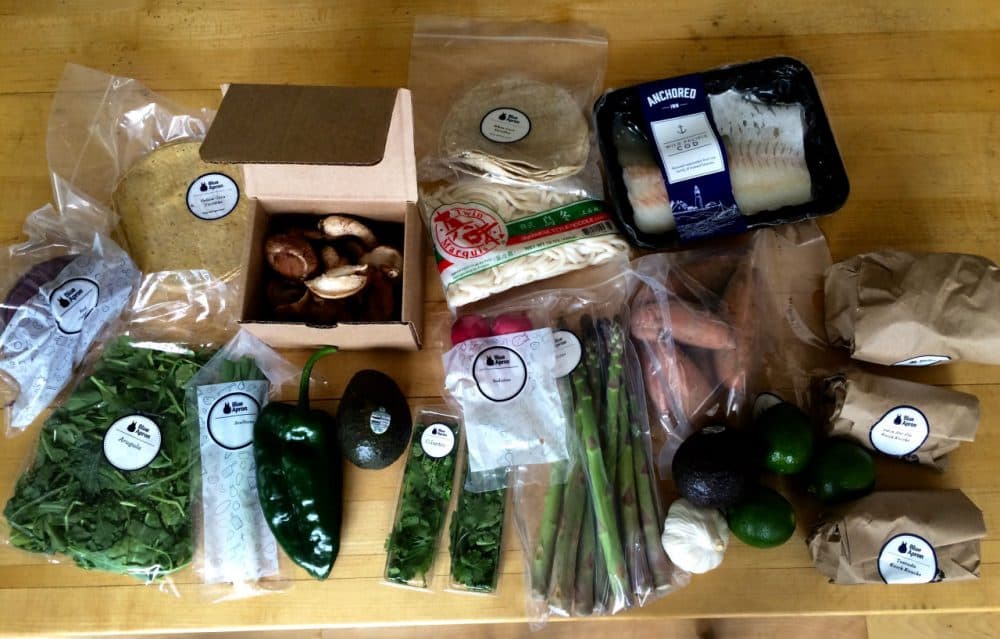 This article is more than 6 years old.
Imagine coming home at the end of a long work day. Someone has shopped for you, and measured out exactly what you need. They've provided a well written recipe card, and figured out exactly how you can cook your meal in the shortest time possible. Sound appealing?
This is not a fantasy about hiring a private chef. It's a booming business. But how good are the meals? Resident chef Kathy Gunst has been checking out a multitude of meal kits and brings Here & Now's Jeremy Hobson a few dishes to sample.
A Sampling Of Boxed Meal Companies by Kathy Gunst
Boxed meal delivery companies seem to be taking the country by storm. There are dozens of them, following the same scenario. You're sent a box full of ingredients and the recipes you need to make one, two or three meals; all you supply are the salt, pepper and oil. Some of these companies offer organic or natural foods, but there are big differences between them.
So, I decided to try out a few of these boxed meals. And, I'll admit, I was really ready to hate them. I adore cooking. I love shopping for seasonal, fresh ingredients. I love putting simple homemade meals on my family table (it's been my life's work for close to 40 years).
I was truly caught off-guard by the quality and ease of some of these boxed meals. The good ones introduced me to new flavors and a new technique or two, and the bad ones … well, they tasted like airline food from the 80's.
But, for me, the biggest downside of shopping and cooking like this is the environmental impact.
There is so much packaging— there's the large box the food comes in, the insulated layer that protects the food from the box, the freezer packs, and every ingredient packaged in its own little plastic container. One or two of these companies uses recycled packaging, but others don't.
And, some people might balk at the prices. The typical meal box from leading names such as Blue Apron and Chef'd that feeds two people can cost anywhere from $10.00 to $35.00.
Here's a quick rundown of several boxes that I tried.
Blue Apron is arguably the best known of the boxed meal companies. Its goal is to make "cooking accessible to everyone." The company sources its food from more than 150 farmers. The recipes are original and, for the most part, delicious.
I tried the Spiced Sweet Potato and Poblano Tostadas, which were excellent—great produce, simple techniques, and interesting flavors and textures. Preparation took less than 50 minutes.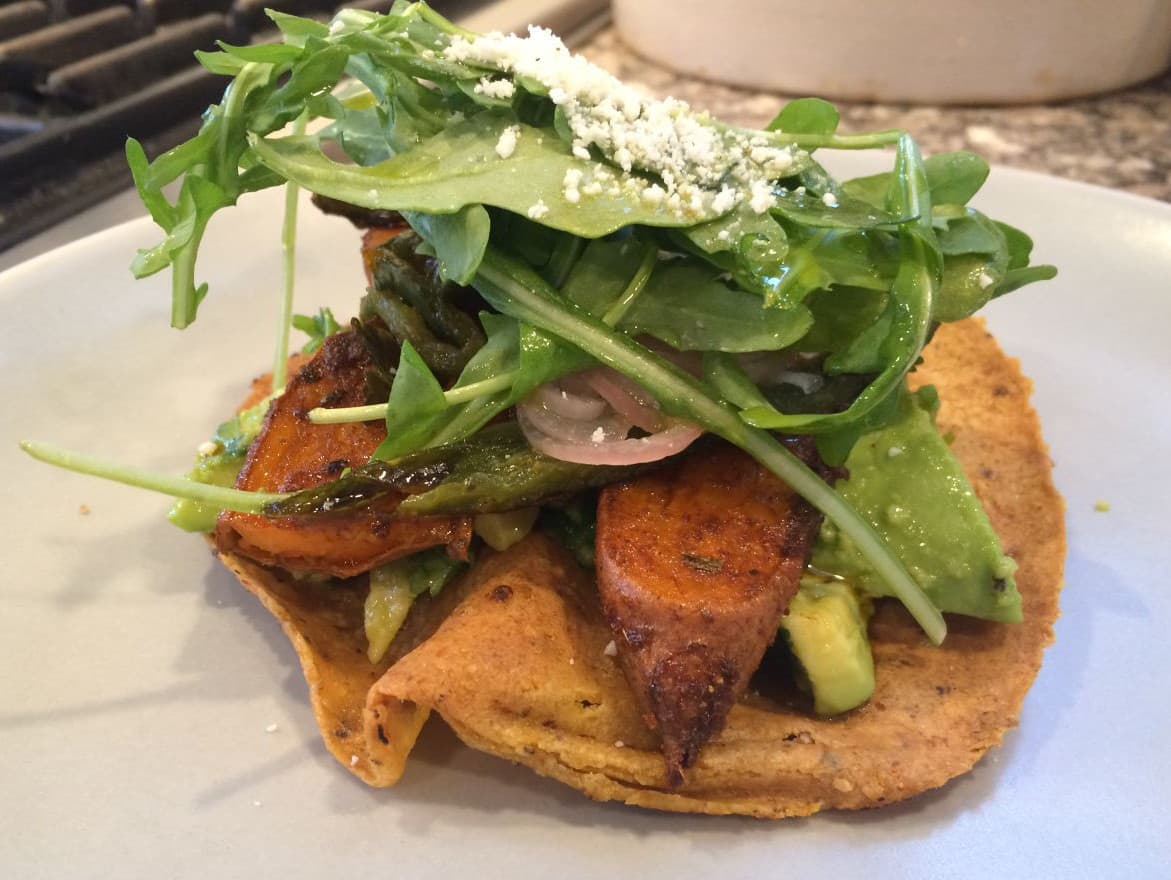 The Crispy Cod Tacos with Chipotle-Cabbage Slaw was also excellent—in fact, I liked it so much I made it twice. The slaw came together in minutes and the Pacific cod was fresh and moist and cooked up beautifully with a rice flour batter. The Udon Noodle stir fry was less impressive.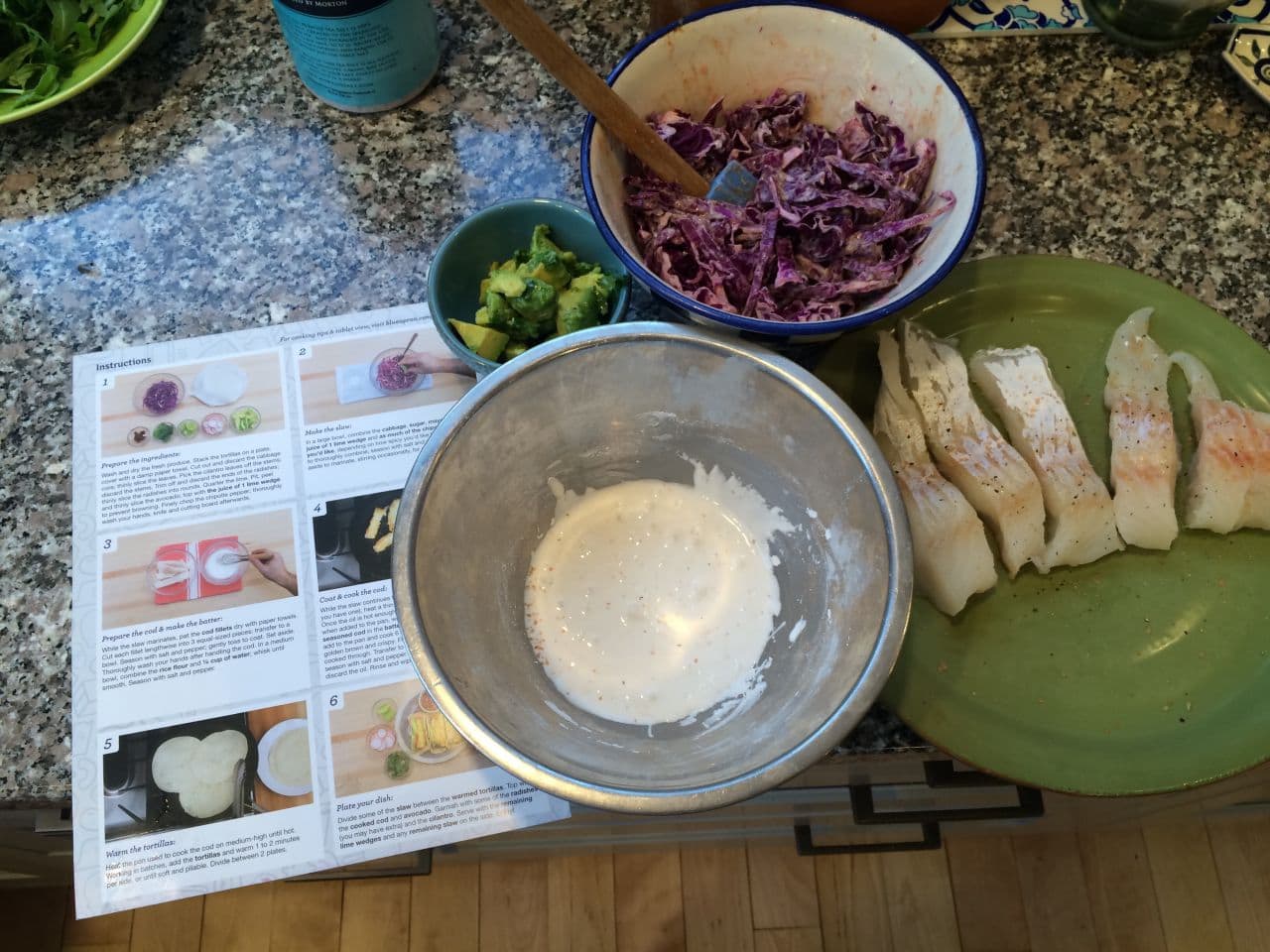 The recipes from Blue Apron are written so clearly that a novice cook could make their way through these dishes easily.
Blue Apron's two-person plan offers three recipes per week and costs $9.99 per serving, or $59.94 per week.
Erin Greig, partner and marketing manager, explains that Chef'd is "the only company that is not subscription based." You can order one meal or dozens from this L.A. based company. "This is the opposite of selling in bulk. You get exactly what you need and nothing more." Chef'd offers more than 250 recipes on their website that come from a variety of places: Food Network chefs like Alex Guarnaschelli, chefs from Good Housekeeping magazine, Weight Watchers, and others. You can order family meals, gluten free, vegan, or gourmet.
I tried the Chicken Tikka Masala, a simple but complex tasting blend of tender white meat chicken, fabulously fresh spices (the spices alone were worth the price of the meal) in a yogurt-spice marinade. I made a basmati rice (flavored with cardamom), Raita (yogurt/cucumber sauce) and a pre-made Naan bread. In under an hour, my kitchen smelled like a really good Indian restaurant. I made the Serbian Ground Beef, Veggie & Potato Bake for friends and they loved it.
A huge benefit of Chef'd: according to Greig, "everything is recyclable except for the insert inside the box and the ice packs." Considering the waste of several other companies, this was a real bonus.
A typical Chef'd box meal for two people sells for about $30.00 depending on the menu you choose.
Fresh Direct is very popular; you see trucks driving around all over NYC. They don't deliver everywhere in the U.S., so be sure to check out your zip code on their site. They deliver raw produce and ingredients as well as boxed meals.
The Spicy Kung Pao Shrimp Stir Fry came in a box, everything was pre-cut and dinner was on the table in a matter of minutes. The pre-cut vegetables are convenient if you are in a rush, but it means the produce arrives a little less than perfectly fresh. A friend tried the Sustainable Salmon and Green Tea Soba and "really enjoyed it."
A typical Fresh Direct boxed meal that feeds two costs $15.00.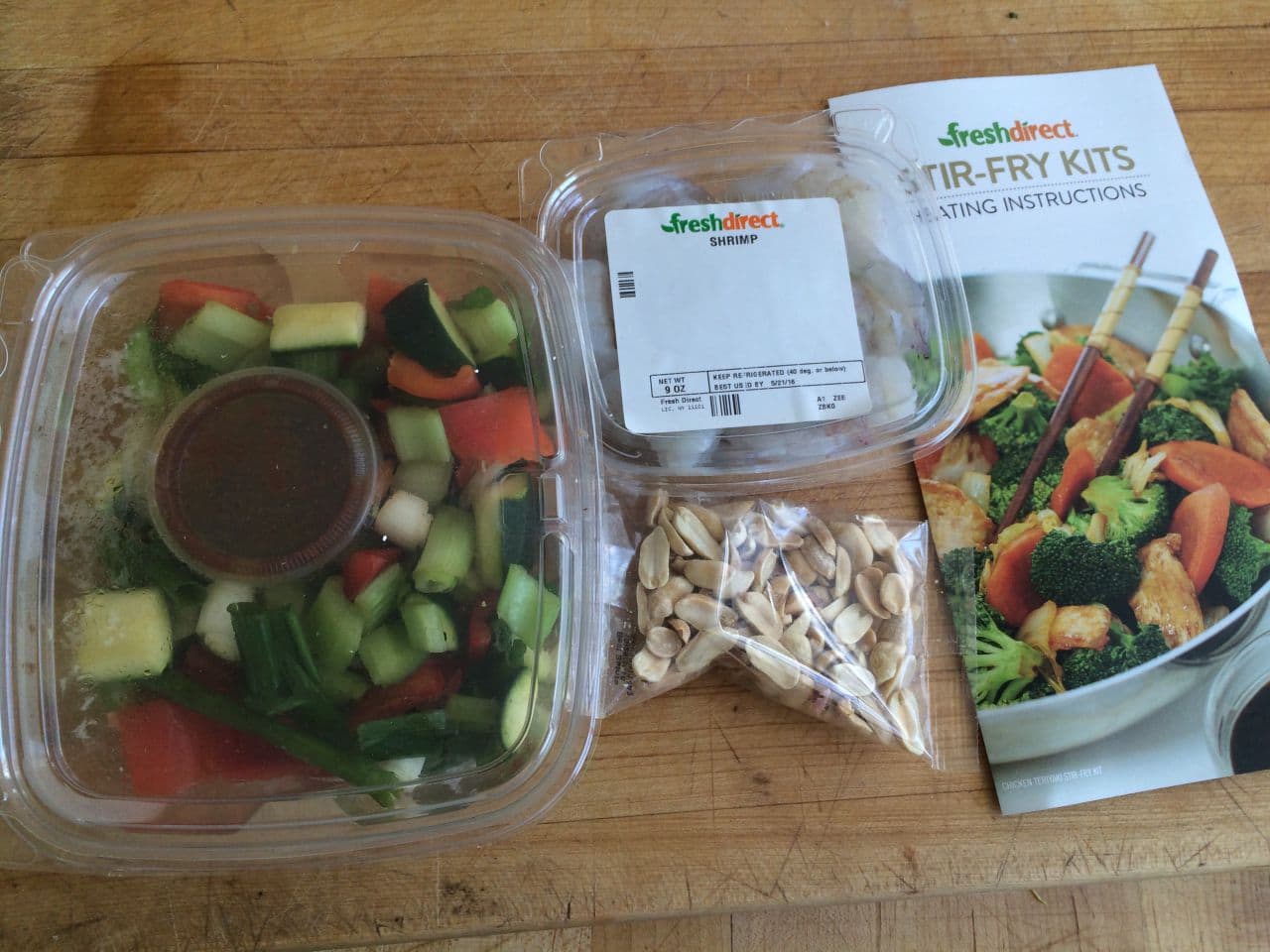 Hello Fresh is an international company. It works with Chef Jamie Oliver to develop recipes. I tried the Herbed Lemon Chicken Caesar Salad and it made a really nice, light dinner with natural chicken and very fresh ingredients. Friends cooked the Marinated Steak Bibimbap with zucchini, mushrooms and pickled scallions and reported back that dinner was "delicious!" A typical three-meal Hello Fresh box that feeds two people costs $69.00.
Sun Basket serves USDA certified organic meals. A San Francisco-based company, Sun Basket focuses on meals made in 30 minutes or less. I tried the Salmon in Chraime with Mint couscous and really loved the vibrant flavors. The fish was Wild Alaskan salmon and the sauce was made from pureed tomatoes with a touch of spice, couscous with fresh mint, and a lemon-spiked yogurt sauce with dried sumac sprinkled on top. It was incredibly fresh tasting Moroccan-style food, and introduced me to some new flavor profiles. I was impressed with the quality of the fish and all the ingredients.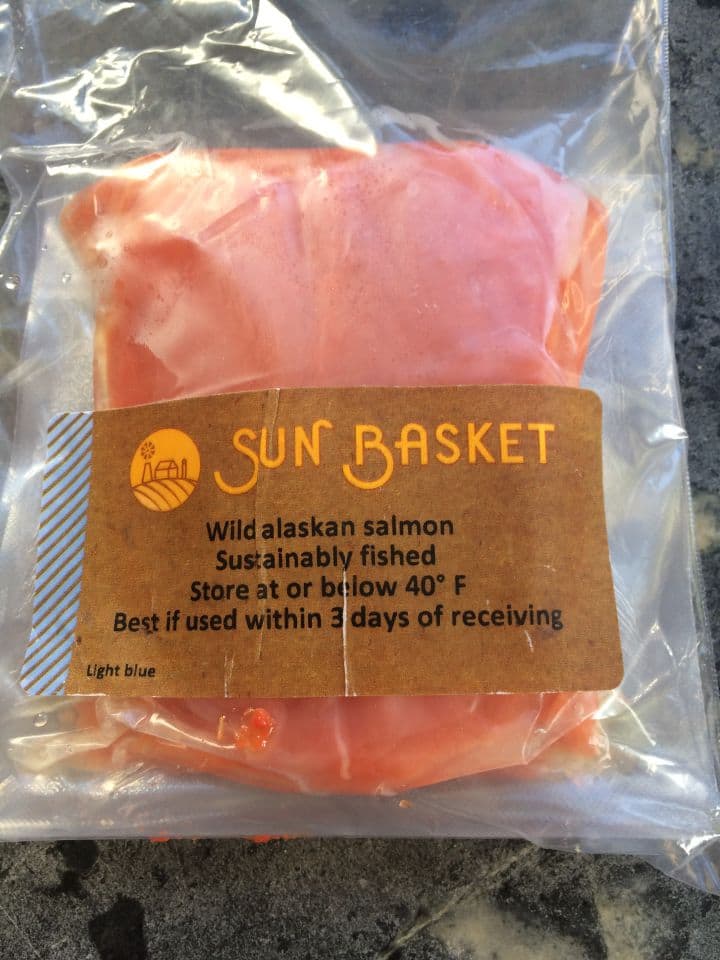 I also tried Sun Basket's Bibimbap with spinach, cucumbers, and a fried egg. Bibimbap is a traditional Korean dish, made in a hot, sizzling stone bowl that creates a wonderful crust on the bottom of the rice. While the crust and sizzling rice were definitely missing (the rice here is cooked in boiling water), the flavors were excellent and the vegetables were exceptionally fresh (except the bean sprouts which were too limp and far gone to include). The Bibimbap sauce was chock full of fresh ginger, and toasted white and black sesame seeds, fresh lime, and a dab of Korean chile paste called gochujang, gave the dish authentic flavors. Recipes are well written and concise.
A three-recipe Sun Basket box that feeds two people costs $68.94 per week.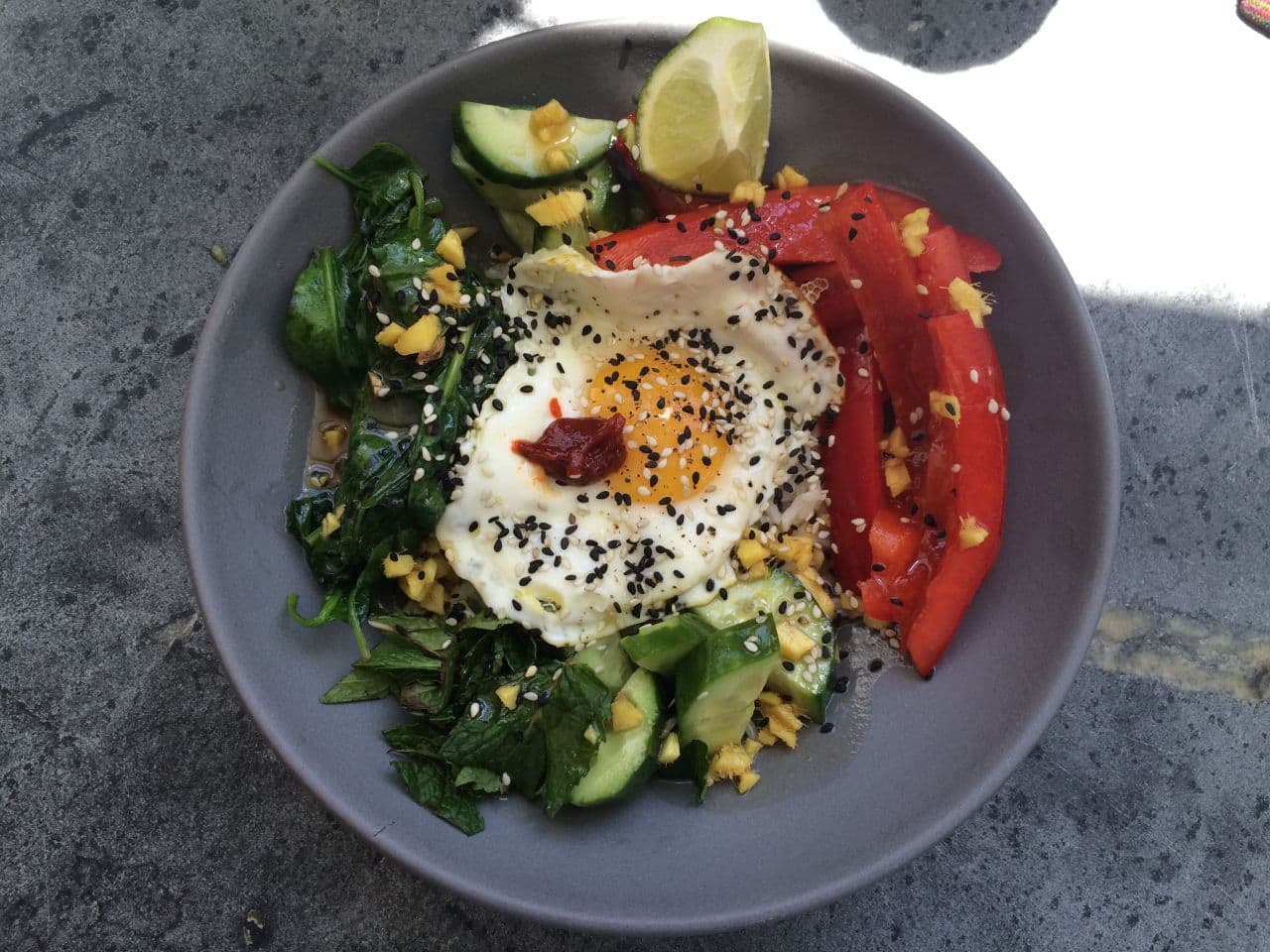 Things to Consider When Picking a Boxed Meal
Cost: Most of the meals I tried averaged in at about $10 to $12 per meal. There are often leftovers. Some companies come in a bit lower and some are definitely higher. Check out prices and compare but make sure you really look at what you get for the money.
Subscriptions: Some companies insist you sign on for a certain number of meals, while others offer you the option to simply try one or two before you commit. Make sure you check out what kind of commitment you need to make. Can you cancel when you're traveling or away from home? Can you stop your subscription at any point without a penalty?
Diet: Do you need gluten free meals? Dairy free? Vegan? Vegetarian? Most companies offer these options but check out how much variety there is when you type in your dietary preferences.
How important is organic or sustainable food? Check the company website to see where they source their food. Some companies are all organic, others focus on sustainable and natural, but many don't list anything about where they source their food.
Waste: Does the company use recycled packing materials? How much packaging is involved?
Delivery time: Does the company ship within 24 hours? 48 hours? How far ahead of time do you need to place your order?
Guest
This segment aired on June 2, 2016.