World On Pace To Install 700 Million More Air Conditioners By 2030
Play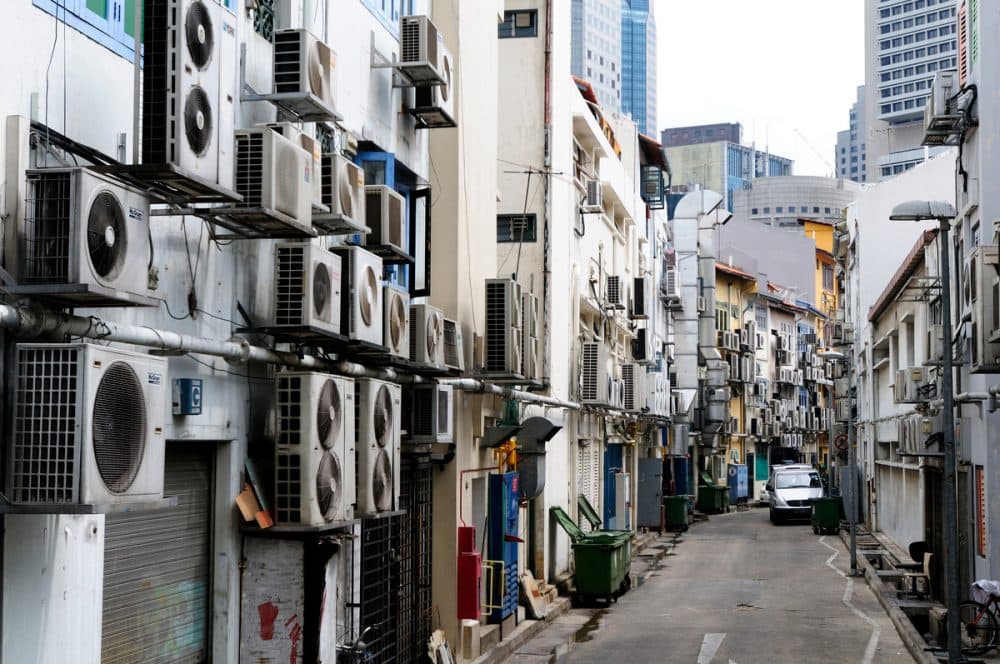 This article is more than 6 years old.
Energy policy leaders from around the world are gathering in San Francisco this week for the Clean Energy Ministerial conference on climate change and clean energy. One of the big issues on the table is air conditioning, namely how to make it more energy efficient and environmentally friendly.
According to a recent study from the Berkeley National Laboratory, the world is set to install some 700 million air conditioners by 2030, and 1.6 billion by 2050. Most of that increase will happen in developing countries with hot climates, like India, Mexico and Brazil, where populations - and incomes - are rising.
Here & Now's Jeremy Hobson talks with Nihar Shah, lead researcher on that study out of the Lawrence Berkeley National Laboratory, about the global air conditioning boom, and the push to decrease its negative effects on the environment.
Guest
This segment aired on June 2, 2016.