The Hair Apparent—Stylist Adir Abergel Takes Over The Red Carpet
09:43
Play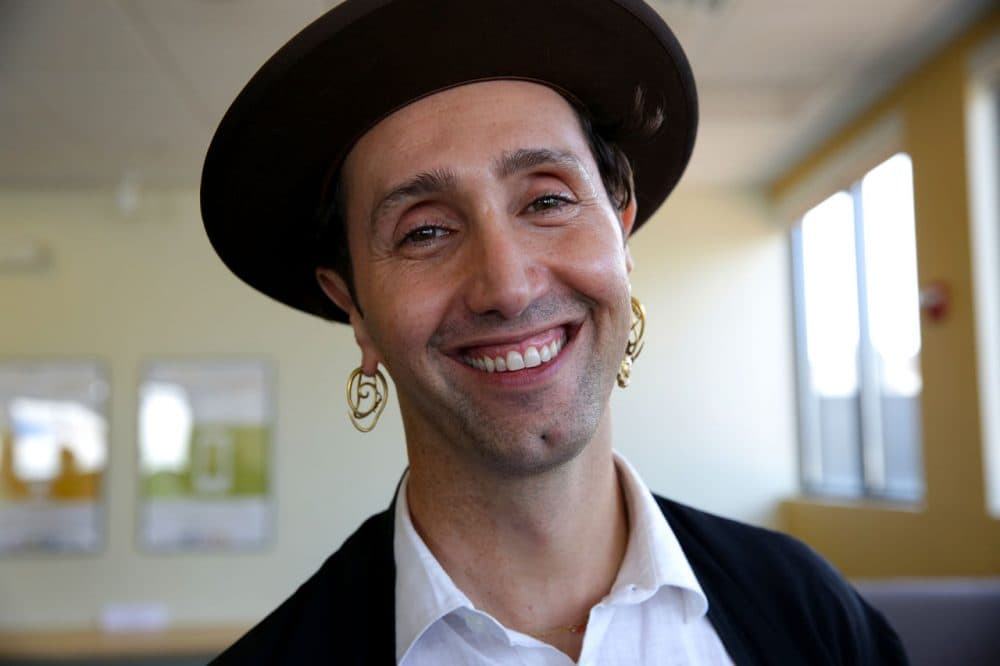 This article is more than 4 years old.
Even if you've never heard of Adir Abergel, chances are you've seen his work. That's because it walks down the red carpet, adorns magazine covers and flashes across the news—all on the heads of the country's favorite starlets.
Abergel is the "it man" of hair. The man who makes hair unpredictable and breaks the mold of the Hollywood classic. He's been called a rebel and an individualist. And he's not afraid to work under pressure, changing Anne Hathaway's hairdo eight times when she co-hosted the Oscars…each time in under two minutes.
But to his clients who also include Jennifer Garner, Kristin Stewart and Rooney Mara, Abergel is more than a master coiffeur. He's also a therapist and a friend. He joins Robin Young in the Here & Now studios to discuss his career and inspirations.
Watch Adir Abergel At Work In Our Studio
Interview Highlights: Adir Abergel
On the importance of hair
"Hair can truly define who you are as a person. It's also such a beautiful accessory, it really can make you into an individual - you can play with the looks the colors, the shapes, the textures - hair can really bring a personality to an individual."
On Abergel's inspiration
"When I pull inspiration, I actually don't go and pull the Grace Kelly or the Rita Hayworth. I actually go and pull photos from tribes in Africa, or I go and look at old Renaissance paintings, or I go and look at architecture, then I reimagine it. The truth is that women really inspire me. The woman that sits in my chair is my first and true inspiration."
On his early interest in hairstyling
"My mom was a painter and, it's funny, my dad came back a few years ago and brought all of my drawings, and all of my drawings were of women and their hair. It's incredible how hair found me in the process of my life."
On hair and change
"Hair is really about practicing. Hair is something that is constantly growing, so you should experience and you should take risks with it. We are very scared to try different things and to express ourselves"
More Photos From Adir Abergel In Our Studio
Adir Abergel's Red Carpet Looks
Guest
This segment aired on June 9, 2016.