New Information Emerges About Orlando Gunman
05:16
Play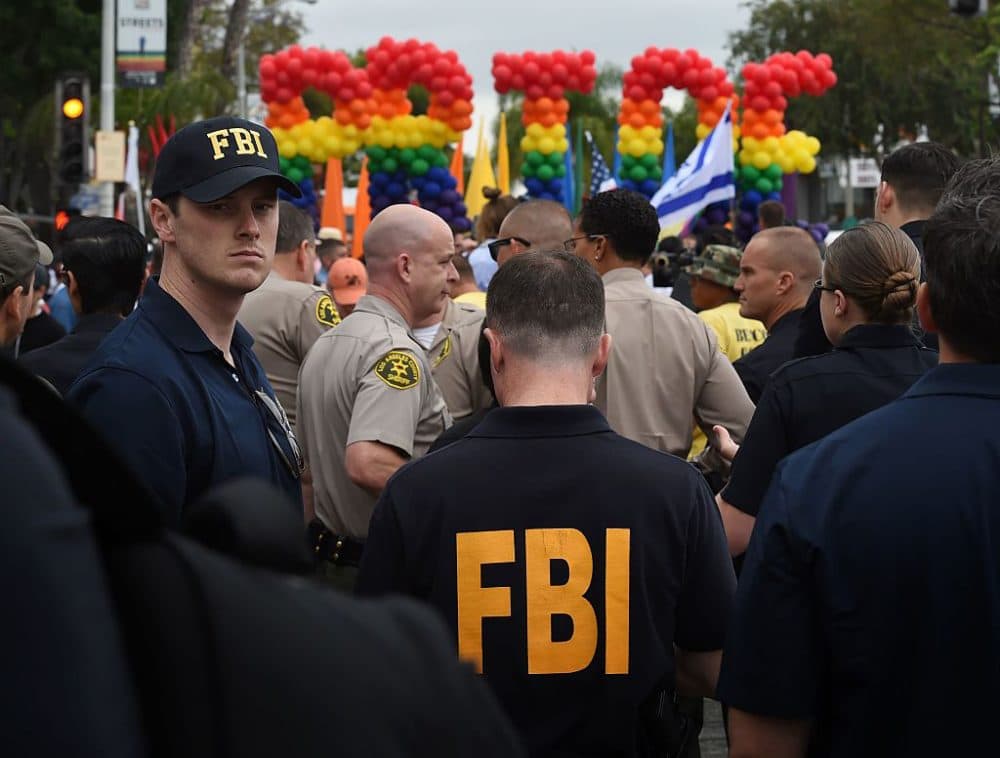 This article is more than 6 years old.
For 10 months, Orlando shooter Omar Mateen was on two terrorism watch lists. But that did not stop him from buying guns.
Here & Now's Robin Young speaks with NPR's Dina Temple-Raston about terrorism watch lists, and what they do and don't do to stop criminal activity.
View all our coverage on the Orlando nightclub shooting.
Interview Highlights: Dina Temple-Raston
On what it means to be on a terrorism watch list:
There are a quite a number of different watch lists, as you say. Whether people are on a watch list is actually classified information. The way we find out about this is in fact, the Intercept released a classified 166 paged rule book for watch lists a couple of years ago. And that provides some insight on how these watch lists work. The document was from 2013, which happens to be exactly the time the FBI was investigating Mateen for some comments he had made to co-workers that they worried were an indication he was radicalized. The information about him was probably put into what they call the terrorist screening database and it's a smaller subset of something else called the TIDE list. And TIDE stands for Terrorist Identities Datamark Environment list. And in the TIDE list it has classified information, and so to share data with other agencies that aren't cleared to see classified information, they created this smaller database. So it's likely that Mateen was likely in the database and in the TIDE screening list as well. He was there about a year. During the time that the FBI was investigating that he might have links to terrorism, he was put on those two lists.
On whether you can buy a gun while being on a terrorism watch list:
It does, because in fact, they do not transfer this list over to for example the ATF among the databases that are checked when purchasing guns. But we should be clear here that Omar Mateen, the shooter in Orlando, was no longer on the list when he bought the guns a week or so ago.
On what steps are being taken to change that having been on a terrorism watch list does not affect your ability to purchase a gun once off the list:
There's some movement on Capitol Hill to remedy that situation. It seems like a lot of people think that's a reasonable thing to check before you provide someone with a license or ability to buy a gun.
Guest
Dina Temple-Raston, NPR counterterrorism correspondent. She tweets @NPRDina
This segment aired on June 14, 2016.