Democratic VP Pick Tim Kaine's Career As A 'Pragmatic Progressive'
Play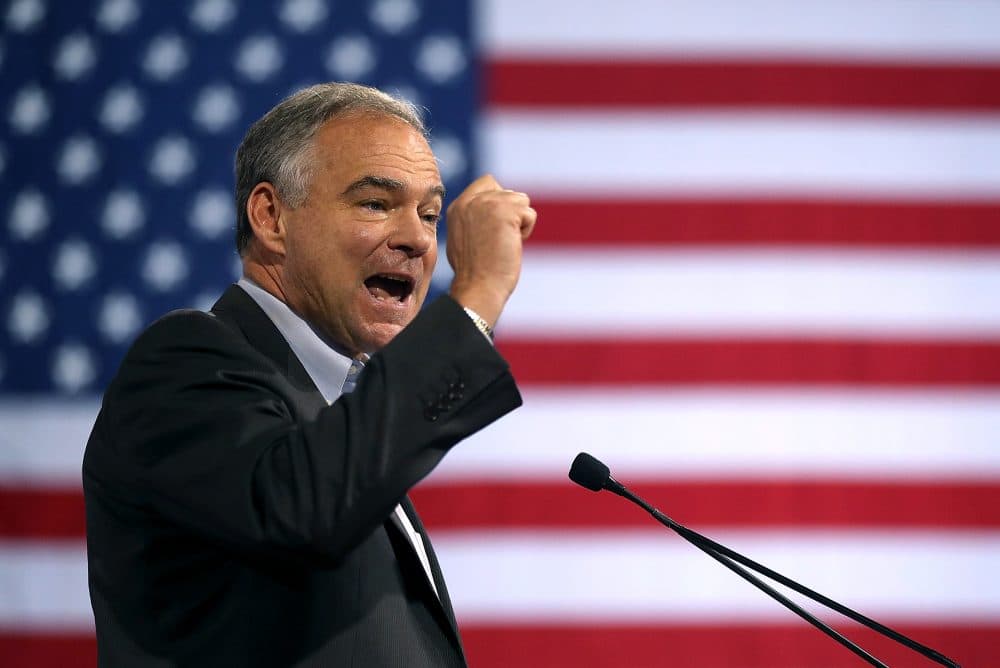 This article is more than 6 years old.
This week at the Democratic National Convention in Philadelphia, delegates will formally nominate Virginia Senator Tim Kaine as the vice presidential candidate on the ticket with Hillary Clinton.
Kaine started as a civil rights lawyer in Richmond, Virginia and then turned to politics as a city councilor, lieutenant governor, governor and U.S. senator.
Michael Pope of Virginia Public Radio takes a look at Kaine's long career as a public servant.
Reporter
Michael Pope, Virginia Public Radio reporter. He tweets @MichaelLeePope.
This segment aired on July 25, 2016.