Natural Gas Pipeline Expansion Leads To Conflicts With Landowners
Play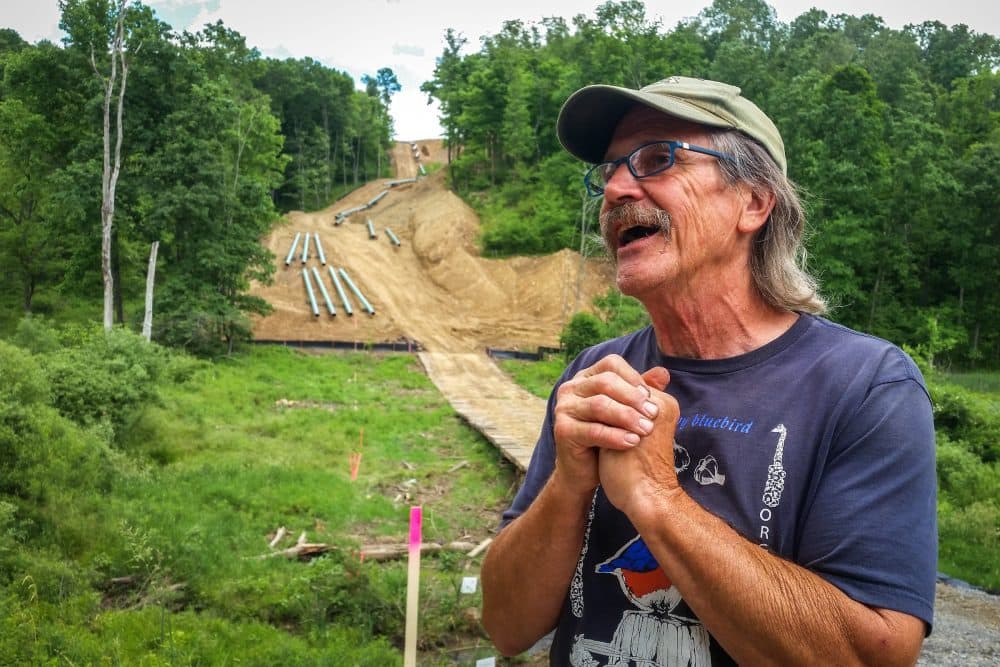 This article is more than 6 years old.
Eastern U.S. natural gas deposits have fueled a boom in the natural gas industry over the past decade.
There's been a big push to build new pipelines to move the gas between states. If it's considered in the public interest, pipeline companies can get the power of eminent domain, which allows them to route their lines through people's land, whether the landowner likes it or not.
But what happens when they're carrying other products like propane, butane or ethane — byproducts of natural gas production?
Julie Grant of Here & Now contributor The Allegheny Front reports.
Read more on this story via The Allegheny Front.
Reporter
Julie Grant, managing editor at The Allegheny Front, a reporting project covering the environment. She tweets @AFrontJulie.
This segment aired on August 12, 2016.