How Rhode Island Is Trying To Prevent Wrong-Way Accidents
Play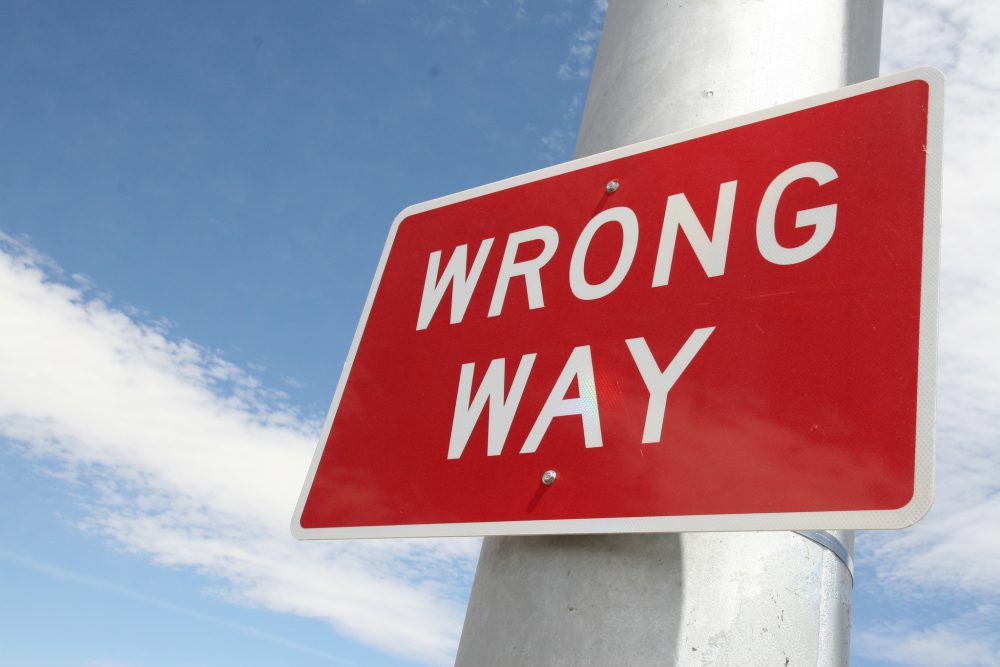 This article is more than 6 years old.
In Massachusetts this week, a wrong-way accident resulted in the death of five people, including four college students. A similar incident in Vermont last month killed five high school students.
While only 3 percent of all traffic accidents are caused by a vehicle driven the wrong way, the accidents are 12 to 27 times more fatal than others. The state of Rhode Island has installed safety systems to help notify drivers of their mistake.
Here & Now's Robin Young speaks with Peter Alviti, director of RIDOT, about the state's wrong-way crash avoidance systems.
Interview Highlights: Peter Alviti
On how Rhode Island implemented its system
"We worked with the state police here to begin to develop a feeling for how these wrong-way driving incidences happen, and what they evolve into. So we took all of that data and developed systems that we installed at 25 locations in Rhode Island that include an early-warning system — a radar-activated system that detects vehicles moving in the wrong direction on a particular ramp. And we concentrated on the ramps that we knew had a high occurrence of those incidences from previous traffic accident reports."
On the system's impact
"We installed these first 25 systems, we'll be doing another 25 in the next year or so. The previous five years, on those locations that we put these detectors, there were 16 crashes, 23 injuries and eight fatalities. During the last 18 months, in all of those 25 locations, we have had zero crashes, zero injuries and zero fatalities."
On the project's cost-benefit
"It was part of a $2 million project, but it included other kinds of safety improvements on the highway. The 25 locations was actually $600,000, so it was about $25,000 per location, more or less. And we know that 66 wrong-way driving incidents happened during the last year on these, where drivers were alerted to the point where they turned around and went back off.
So of those 66 potential occurrences, we really don't know how many would've continued on to the highway, or how many would've actually ended up being accidents or fatalities. But we do know that, because of these detection systems — largely because of them — we've ended up with zero in each of those locations. So in terms of the investment, the investment is minuscule compared to a human life. So we see it very worthwhile making these kinds of safety investments in Rhode Island."
Guest
Peter Alviti, director of the Rhode Island Department of Transportation. The department tweets @RIDOTNews.
This article was originally published on October 27, 2016.
This segment aired on October 27, 2016.