Cleve Jones Looks Back On Life Of LGBTQ Activism In New Memoir
10:59
Play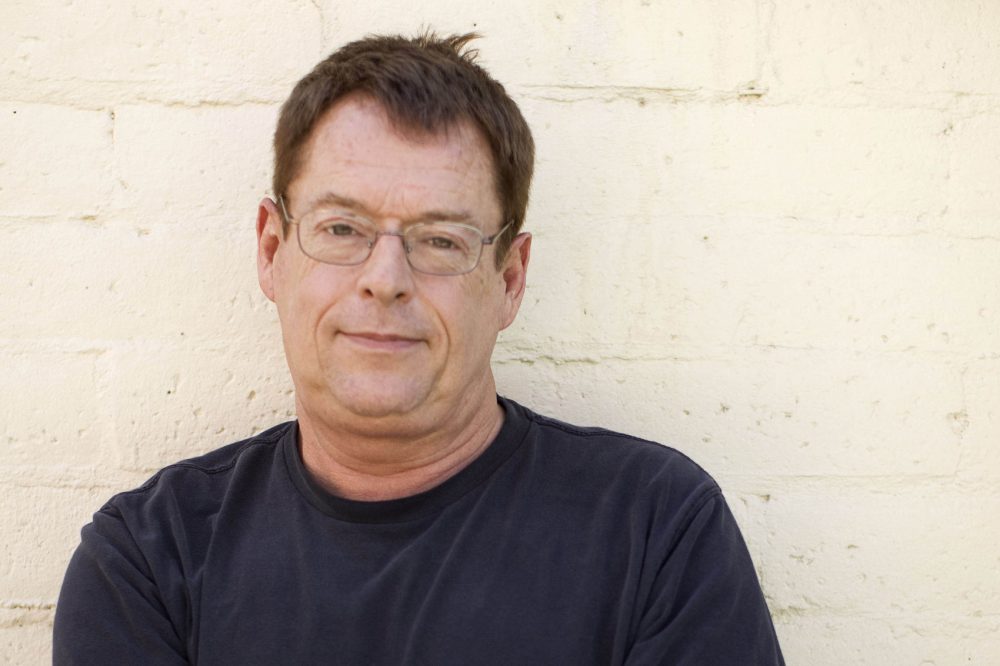 This article is more than 4 years old.
When Cleve Jones was a teenager, he considered suicide because of his sexuality. Then he discovered there were other people like him.
Jones became an activist in the movement for gay rights, which he says twice saved his life. Jones (@CleveJones1) writes about those years in "When We Rise: My Life in the Movement," and joins Here & Now's Jeremy Hobson to talk about the book.
Interview Highlights
On how he first met Harvey Milk
"That's probably the question that I have been asked the most frequently — I don't remember. Harvey was a character in the neighborhood, and I definitely knew him before I went traveling in Europe and the Middle East, and kept in touch. And when I got back in '77, that was when our friendship really deepened as we began to get ready to fight the Briggs Initiative, Prop 6, which would've banned gay people from working in any school district in the state. And Harvey was very much a mentor to me — he was a bit of a father figure since I was still estranged from my real father at that time. And he was one of our leaders and a very inspiring guy. He was also extremely funny, and I enjoyed his company very much and was proud that he saw value in me."
"I believe that the movement is more necessary now than ever."

Cleve Jones
On how he views the future of the gay rights movement
"I suppose I have a different answer for that than I would've had before this most recent election. I believe that everything we have achieved could be swept away in the blink of an eye. So this is not a time for complacency or self-congratulations — we've achieved some remarkable progress, but we need to understand that none of this is permanent. History just gives us too many examples of people who thought they were free and woke up one morning and discovered that they were not, and discovered soon after that they were going to have to fight or die. I believe that the movement is more necessary now than ever."
On the challenges he thinks younger generations face
"I think that young people today, the millennials, the young people coming up regardless of their sexual orientation or gender identity, I think are facing a lot of challenges, and I have great empathy for that and concern for them. I worry that those who have grown up in the Obama years don't really understand how strong they're going to have to be. I believe that this election is a catastrophe, not only for LGBT people, but for the country and for the world. I do not think I would live long enough to see the damage undone, and I think that young people today need to prepare themselves for the possibility of having to cope with this and struggle against this for the rest of their lives."
Book Excerpt: 'When We Rise'
By Cleve Jones
The movement saved my life.
I signed up in '68, when I was 14 years old. Like other young people across the United States, I wanted to do my part to end the war in Vietnam. My family had just moved from Pennsylvania to Arizona and when Cesar Chavez and the United Farm Workers came to organize the grape pickers, my friends and I knew right away that it was part of the bigger picture and signed up for picket duty and walked in the marches.
It took a while for word of the women's movement to reach us in the Arizona desert but when we heard about it we joined that call, too, circulating petitions for the Equal Rights Amendment and speaking out against rape, sexual harassment, and wage inequity.
It wasn't until 1971 that I learned that part of the movement was especially for people like me. I read about it in the "Year in Review — 1971" issue of Life magazine in my high school library while skipping gym class. Gym wasn't a safe place for me; I didn't get beat up much but the threat was always present. I invented a mysterious lung malady to persuade our family physician that I was too ill to attend physical education. Instead, I'd spend the hour in the library reading magazines or pretending to study while trying to remember to cough every few minutes.
So it was that one afternoon I was idly flipping through the pages of Life magazine when the headlines leapt off the page: "Homosexuals in Revolt!" Several pages of text and photographs of the new gay liberation movement followed, including photos of handsome long-haired young men marching with fists in the air through the streets of Greenwich Village, Los Angeles, and San Francisco. I was thrilled and then amazed when I looked closely at one of the photo captions and read that a small group called Gay Liberation Arizona Desert was holding meetings at Arizona State University, the school where both my parents taught and where I would no doubt enroll after I graduated from high school the following year.
I am pretty sure that was the exact moment I stopped planning to kill myself.
Excerpted from the book WHEN WE RISE by Cleve Jones. Copyright © 2016 by Cleve Jones. Republished with permission of Hachette Books, a division of Hachette Book Group.
This segment aired on December 1, 2016.