Shooter Kills 6, Wounds More Than A Dozen At Quebec City Mosque
03:43
Play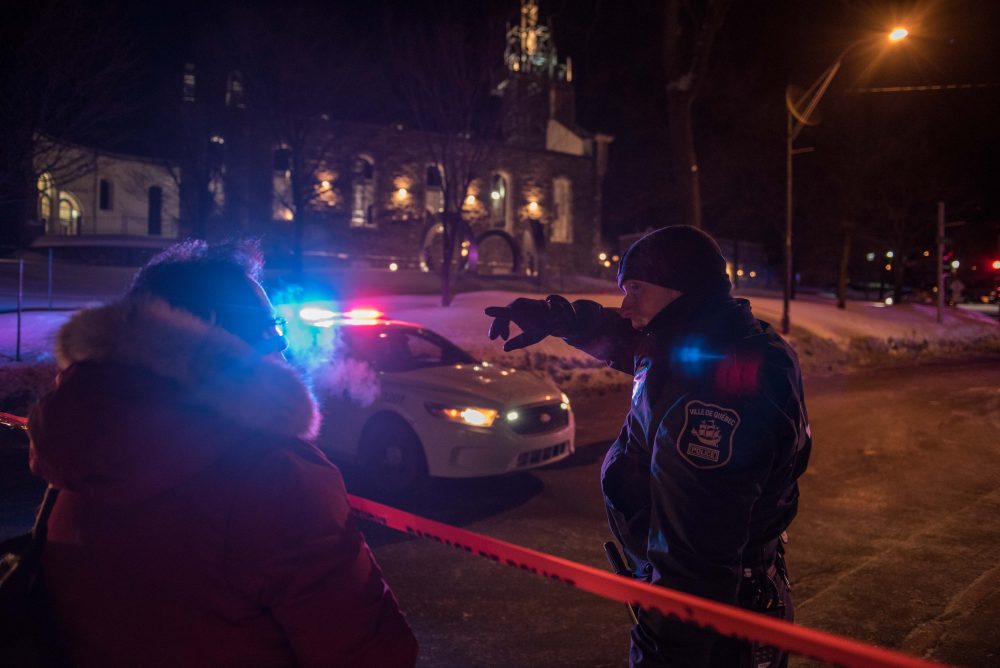 This article is more than 3 years old.
A shooter opened fire at an evening service at a Quebec City mosque on Sunday, killing at least 6 and wounding more than a dozen. Prime Minister Justin Trudeau called the attack a "terrorist attack on Muslims in a centre of worship and refuge," and said Muslim Canadians are "an important part of our national fabric."
Early on Monday, Quebec court clerk Isabelle Ferland identified Alexandre Bissonnette and Mohamed el Khadir as the suspects in the attack.
Canadian authorities now say just one of the individuals, Bissonnette, is responsible for the attack, according to a report from Reuters.
Early reports say the dead range in age from 35 to 70, and include men from Morocco, Tunisia and Algeria, as well as two other African countries.
Karen Macdonald (@macdonaldglobal), news director and station manager at Global Montreal, joins Here & Now's Meghna Chakrabarti to update us on the latest details in the case.
With reporting from the Associated Press
This article was originally published on January 30, 2017.
This segment aired on January 30, 2017.