Oklahoma Rattlesnake Roundup Attracts Thousands Of Spectators — And Lots Of Criticism
Play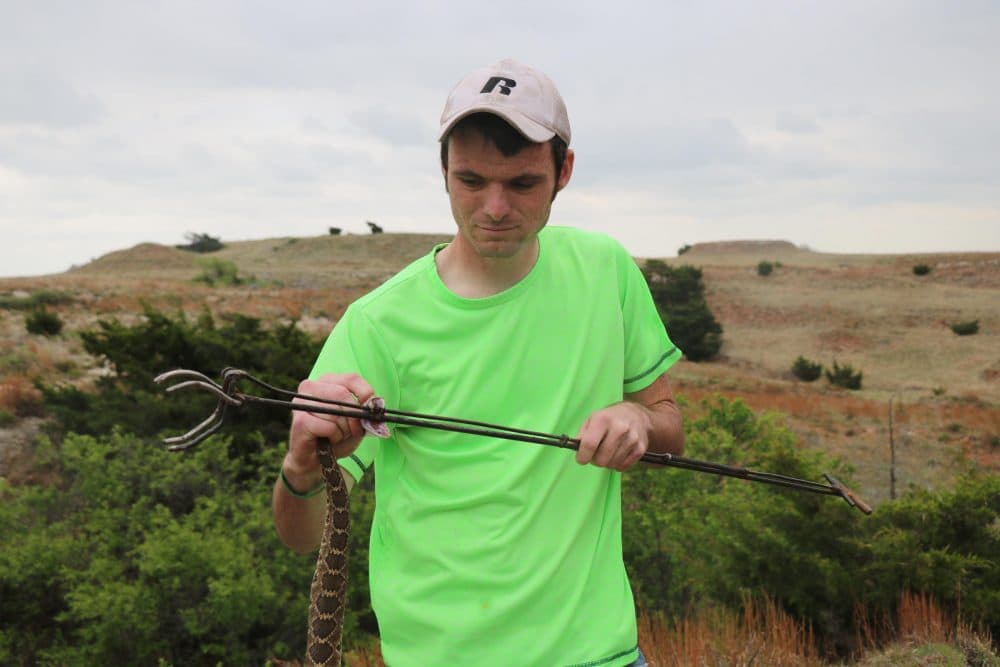 This article is more than 5 years old.
Those with ophidiophobia — that's a fear of snakes — might want to steer clear of this next story. That's because the town of Okeene, Oklahoma, holds its 78th annual rattlesnake roundup this week.
Hunters bring thousands of venomous snakes into town for the festival. But as Jacob McCleland (@jacobmccleland) of KGOU reports, some scientists and animal rights groups are calling for an end to the tradition.
This article was originally published on April 25, 2017.
This segment aired on April 26, 2017.