'Every Body Yoga' Encourages Self-Love And Everyone To Get On The Mat
Play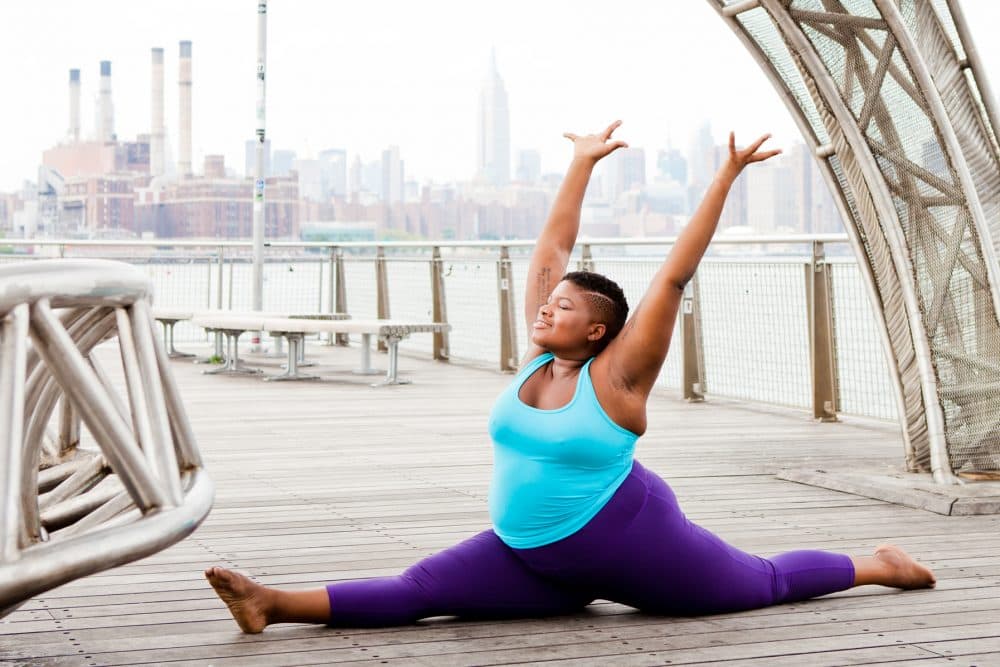 This article is more than 5 years old.
Six years ago, Jessamyn Stanley decided to give yoga another try. Years prior she'd been convinced that the exercise was not for her, but this time around was different.
Here & Now's Robin Young speaks with Stanley (@JessNotJazz), about her new book, "Every Body Yoga: Let Go of Fear, Get On the Mat, Love Your Body," and about what she hopes yoga will do for others.
Poses From The Book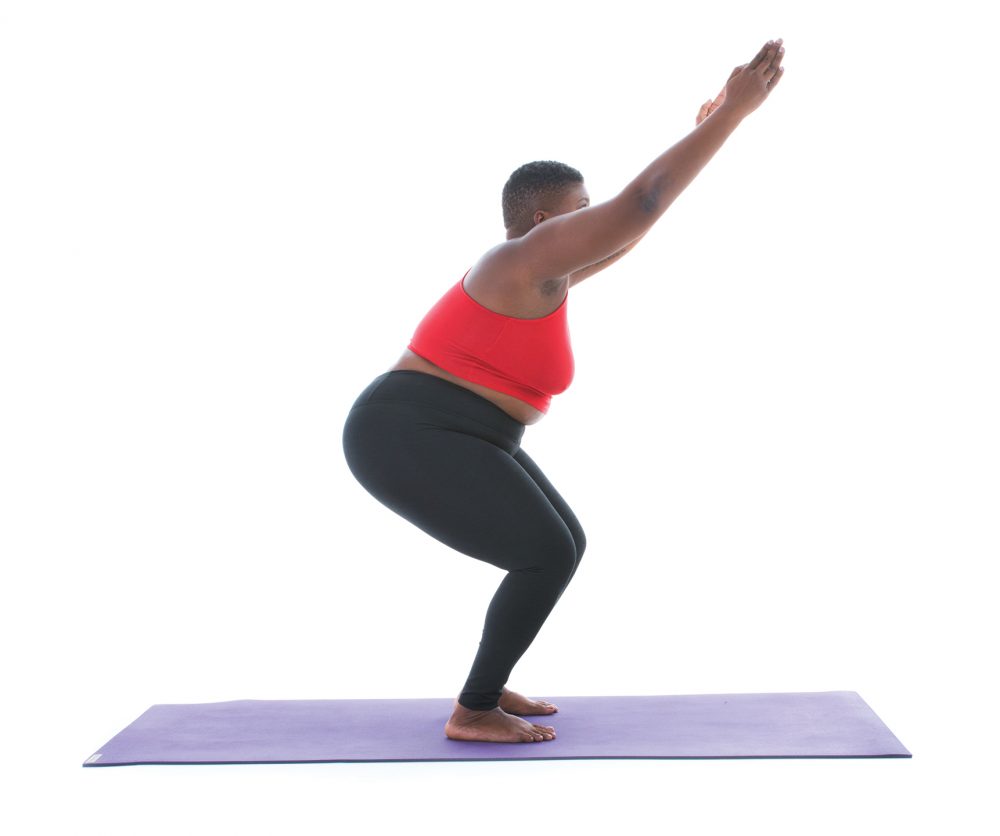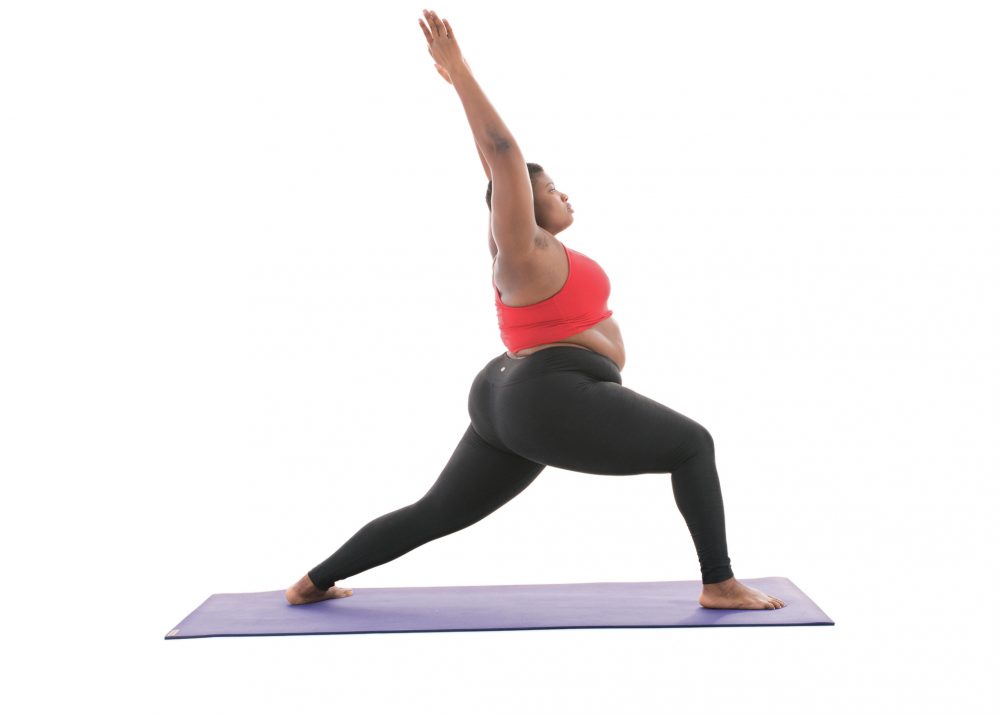 Excerpt From 'Every Body Yoga'
by Jessamyn Stanley
Why Did I Write This Book?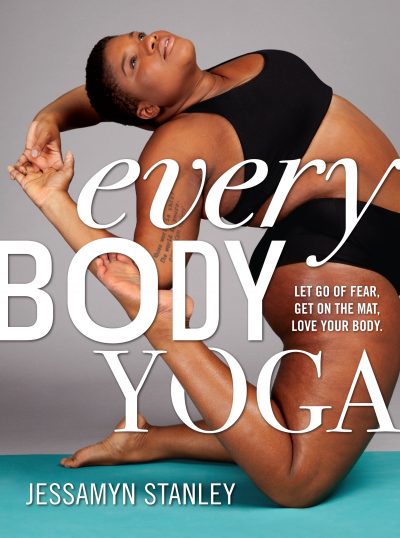 In the summer of 2012, I was an unemployed grad-school dropout and relatively new to yoga. I enjoyed going to classes, but like many other yoga students who look "different," I always left the studio feeling a vague sense of discrimination at the hands of my teachers and fellow students. I was also strapped for cash and could barely afford the occasional drop-in class. So I turned my focus to developing a home practice. I began photographing and documenting my yoga asana practice and posting the shots on Instagram. At the time, Instagram was a fairly new kind of social media, but there was already a small community of yoga teachers and practitioners who were using the app to share their home practices. I quickly found my place in this virtual community and with it, a sense of inclusion and encouragement that I'd never felt in any live yoga class.
That's when everything changed. I became ravenous for information beyond the physical poses I'd encountered in studio classes. I studied anatomy, the history of yoga, and the evolution of various yoga lineages. I got certified as a yoga instructor. Today, I have the incredible privilege to travel the world teaching the practice I love so much.
As much as social media has given me, it shouldn't be the only source of inspiration for people who don't fit the typical yoga mold. That's why I wrote this book. Because all yoga bodies deserve to be represented in print, not just those that are slender, female, and white.
I wrote this book for every fat person, every old person, and every exceptionally short person. I wrote it for every person who has called themselves ugly and every person who can't accept their beauty. I wrote it for every person who is self-conscious about their body.
I wrote it for every human being who struggles to find happiness on a daily basis, and for anyone who has ever felt overwhelmed by the mere act of being alive. I've been there. We all have.
Yoga is for everybody and EVERY BODY. You don't have to be thin and you don't have to be fat. You don't have to be a specific color or commit to a specific diet. You don't have to earn (or have access to) a certain amount of money.
You don't have to embody anything other than your truest and most honest self in order to practice yoga. You don't have to omit the sadness, the anger, and all of the other "ugly" emotions that flavor our lives. You don't have to be anyone other than yourself. And I think it's high time that someone shouted it loud enough so everyone can hear.
Excerpted from EVERY BODY YOGA © 2017 by Jessamyn Stanley, Reprinted with permission from Workman Publishing.
This segment aired on July 13, 2017.