Netflix Documentary Series 'The Keepers' Sheds New Light On 50-Year-Old Murder
Resume
The Netflix documentary series "The Keepers" tells the story of the murder of Sister Cathy Cesnik, a Baltimore nun and Catholic school teacher who disappeared in November 1969. Her body was eventually found, but the case remains unsolved.
The series follows former students of Cesnik who are trying to find out who killed her. Here & Now's Jeremy Hobson hears more from director Ryan White (@ryanwhiteIV).
Interview Highlights
On his family ties to the story
"My family is actually from Baltimore, from a big Catholic family there, and my aunt actually went to the high school that is the epicenter of the whole story of 'The Keepers,' which is a high school called [Archbishop Keough High School]. She was Sister Cathy's student, and she was also classmates with some of the women, who are women in their 60s now, who were abuse victims at this school and are some of the main characters in 'The Keepers.'"
On hearing about the story growing up, and the mysterious "Jane Doe"
"I know it's a story that haunted my aunt her entire life, because her favorite teacher was murdered, but it's something that never made its way to me. There's a mystery character in 'The Keepers' named Jane Doe, who was this woman who had claimed that she had been abused at this high school, and that she had been taken to see the body of Sister Cathy by the head priest of the school, Father Maskell. The woman was always known as Jane Doe, under that pseudonym, and a few years ago, my mom and my aunt found out that Jane Doe was in fact their friend, Jean Wehner, who's putting her face and name on Jane Doe in 'The Keepers.' They connected me with her and that was my whole entry point to this deep and dark story."
"Jean is a story of repressed memory, and actually was the first person to come forward with allegations against Father Maskell in the '90s, when she was in her early 40s when these memories began coming back to her. As we know now, she's been corroborated by dozens, if not hundreds, of people. In the '90s when she came forward, she was really doubted by not only the church but the state as well, and sort of made to seem crazy and unbelievable, and unfortunately was forced back into silence in the '90s, until we started making this documentary."
"I had not prepared myself for the type of reaction, the ripple effects, that were gonna come. It almost feels as if we ripped a bandage off of a wound, worldwide."

Ryan White
On why Wehner faced so much pushback about her story
"The Catholic Church is very powerful in Baltimore, and as we examine in the documentary, unfortunately they exert a lot of power over the state institutions as well. Father Maskell himself was a very well-connected man, he was chaplain for the Baltimore Police, a Johns Hopkins-trained psychologist, and unfortunately, he was bringing a lot of these colleagues and people that he knew into the abuse ring as well. There were a lot of people threatened if these abuse victims ever spoke up, there were a lot of people threatened if Sister Cathy ever did something about it. There were a lot of people that, when it started to come out in the '90s, didn't want it to come out."
On those who refused to speak about the case
"There were countless people who wouldn't talk to me. It was a three-year process, and you could feel that we were rooting around in something that people didn't want us rooting around in. Much of the three years was spent trying to persuade people to participate, or to say, 'Look, I think you need to answer for what you did or didn't do, and you're gonna look a lot worse if you say, 'No comment.' There's various instances throughout the series where you see people stonewalled us, most notably the Archdiocese of Baltimore that refused to go on camera and would only respond in written answers to written questions. The entire process of making 'The Keepers' was feeling the tension of people not wanting this story told."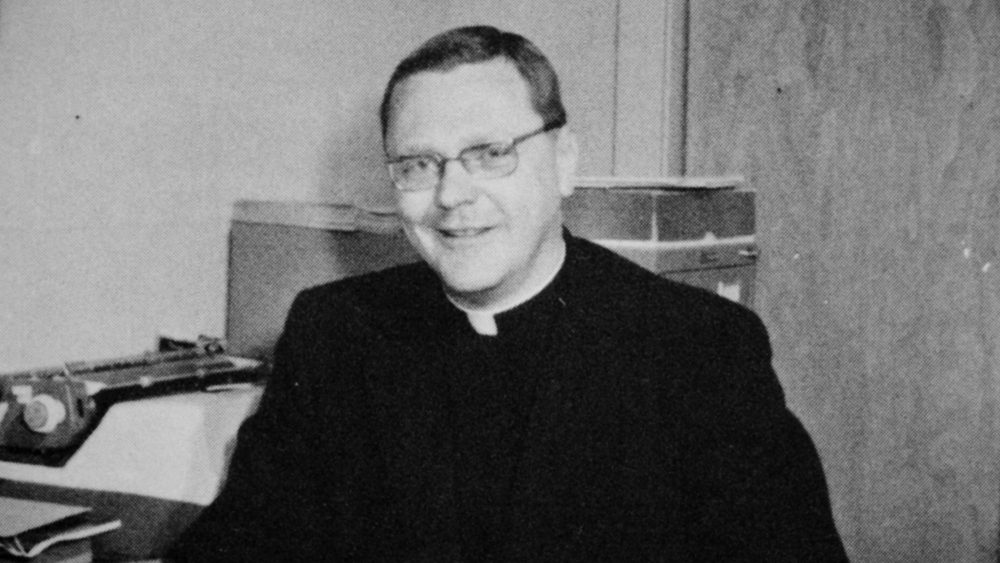 On the reaction to the series so far
"It's been a nauseating couple months since 'The Keepers' came out. I'm obviously very proud of this series, and I'm very proud that it's been so successful and so many people have watched it, but I had not prepared myself for the type of reaction, the ripple effects, that were gonna come. It almost feels as if we ripped a bandage off of a wound, worldwide. From the day 'The Keepers' came out, all of my inboxes, social media, my emails, were filling up with abuse stories from people that I don't know, people telling me the most horrible, painful parts of their lives and asking me if I could come document that. I'm very proud of the success as a filmmaker, of course, but it's also been deeply upsetting to see how prevalent this is, and how it's still happening, and knowing I can't go to all of these places around the world and document these people's stories who were moved by watching."
On what's next
"I'm moving on to other things, I'm very happy with the seven episodes of 'The Keepers' and where the story ends. Of course, I'm following it closely still, and so much information is coming out of the woodwork — both about the murder, and the abuse and cover-up still — so I'm not planning on doing a season two, perhaps we will do some follow-up at some point soon. I'm keeping my eye on it, but I'm planning on moving on to other projects, and I'm just really thrilled with the community response to 'The Keepers,' of what's happening in Baltimore and all of the progress and movement that's coming out of the series having been released."
This article was originally published on August 01, 2017.
This segment aired on August 1, 2017.