What The LBJ Commission Meant For Law Enforcement
04:38
Play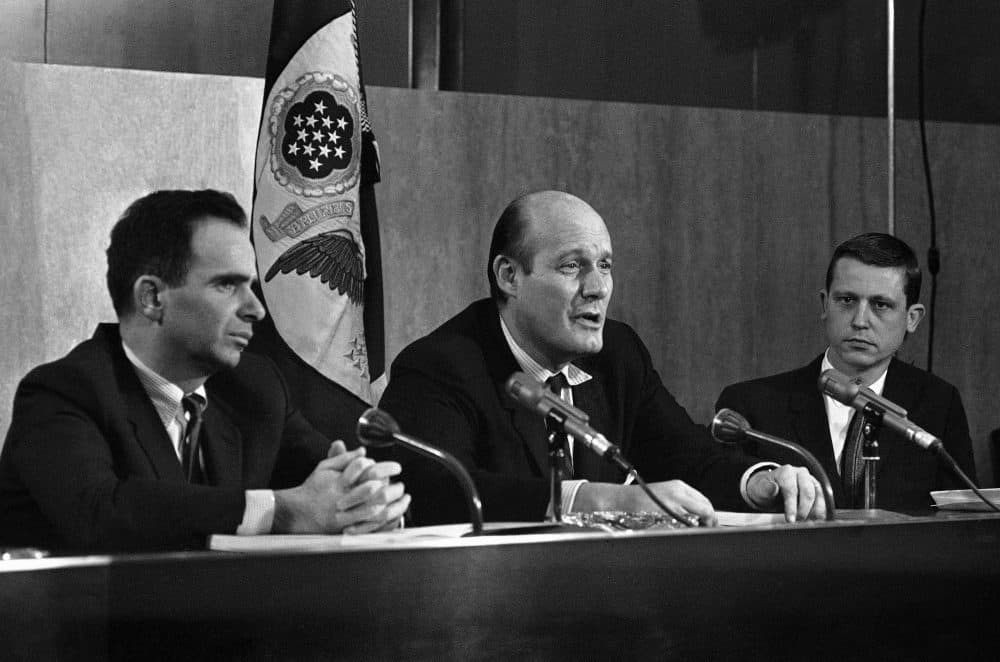 This article is more than 3 years old.
As the U.S. struggles with questions about violent crime and law enforcement, some are pushing Congress to review the country's criminal justice system from top to bottom.
That actually happened 50 years ago when a wide-ranging group of experts studied every facet of crime and turned over a pivotal report to President Lyndon Johnson. The report called for sweeping changes, and remains influential today. NPR's Cheryl Corley (@nprcherylcorley) reports.
This segment aired on October 27, 2017.