'This Is A Character I've Always Wanted To Play,' Melissa Leo Says Of 'Novitiate' Role
10:57
Play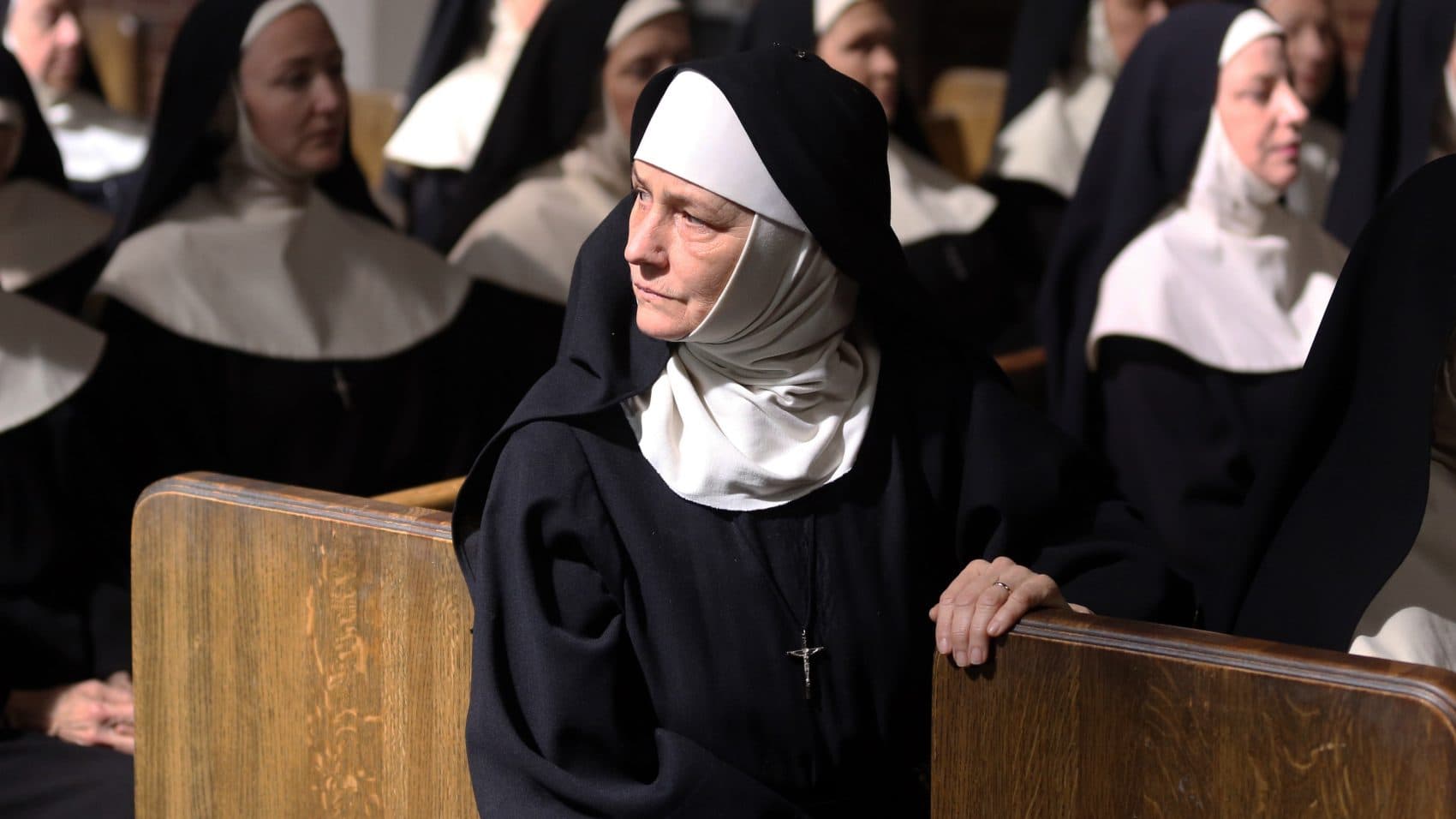 This article is more than 2 years old.
In the new film, Novitiate, Oscar-winning actress Melissa Leo plays the Reverend Mother, the head of a cloistered convent in the 1960s, where the nuns are required to observe silence much of the day.
But the silence is much easier to deal with than the budding sexuality the girls are trying to fight off. After all, they will soon be married to God.
The Reverend Mother herself is devastated by the changes wrought by Vatican II. Without consulting the nuns, the Catholic Church downgrades them, and in a decade, a third of them would be gone.
Leo joins Here & Now's Robin Young to talk about the film and how she, a non-Catholic, found the Reverend Mother a fascinating character.
Interview Highlights
On the idea of playing a nun
"Back in the day when Reverend Mother made her choice — in the 1920s, she makes a choice to go into the convent — women didn't have very many choices. And women of today, although they hear it spoken about, don't really understand that. But it was a bold choice to say, 'I will be a nun.' And I think that out of admiration for that this is the character I've always wanted to play. Perhaps not Reverend Mother as seen in Novitiate, but a nun. It's fascinated me."
On the impact of Vatican II on the "sacrifice" of becoming a nun
"The main thing they say is that the marriage I have had for 40 years is nullified. It doesn't count. It means nothing. My relationship with God and Christ is like any other good Catholic's relationship with God and Christ.
"It's like finding out your husband has another wife and family in another town. The insult in that is, it's just horrifying."
On Reverend Mother's domineering character
"When Reverend Mother says at the beginning of the film, 'I will be the voice of God,' it is with utter respect — a respect most human beings cannot understand that she has for God — that she is explaining to these children — teenage girls that are about to make this bold, brave choice — do they know what they're getting into, or is it, as the film also tells, the story of sort of a young girl's fantasy to be a nun?"
On her relationship with the young actors in reality and in the film
"That was something nobody needed to act. I'm an actor that those young girls had a reason to respect. So our relationship, in reality, aided and abetted our relationship in the film.
"So in that same way that they might whisper in the corners about me and then act a little different when I walked into the room, that's a response those young women are having to Melissa. And it works for the response the young postulants are having for Reverend Mother."
On the criticism she faced for self-promoting her Oscar campaign
"When I had asked the publicists again and again and again, 'Couldn't I get a glossy picture on the cover of a magazine?' Because they kept on saying 'Oscar' around me, and I don't think a woman can get an Oscar without a glossy picture on the front of a magazine. And besides which it's all about more work for me. I'm not in it for awards. I'm an actor.
"What I was asking my community out in Hollywood to consider was Melissa Leo as a movie star. Hire me for the next picture. I don't have to just play down-and-out trailer trash and mean, old, wicked, old nuns. I could play a princess or a queen. That's all I wanted to do. Because campaigning does go on. It's a part of selling the film. … Why do we have to pretend we're not in the sales game? I didn't sign on to be a salesman. I signed on to be an actor."
This article was originally published on November 22, 2017.
This segment aired on November 22, 2017.