World Bicycle Relief Follows Tradition Of Changing Women's Lives With Wheels
Play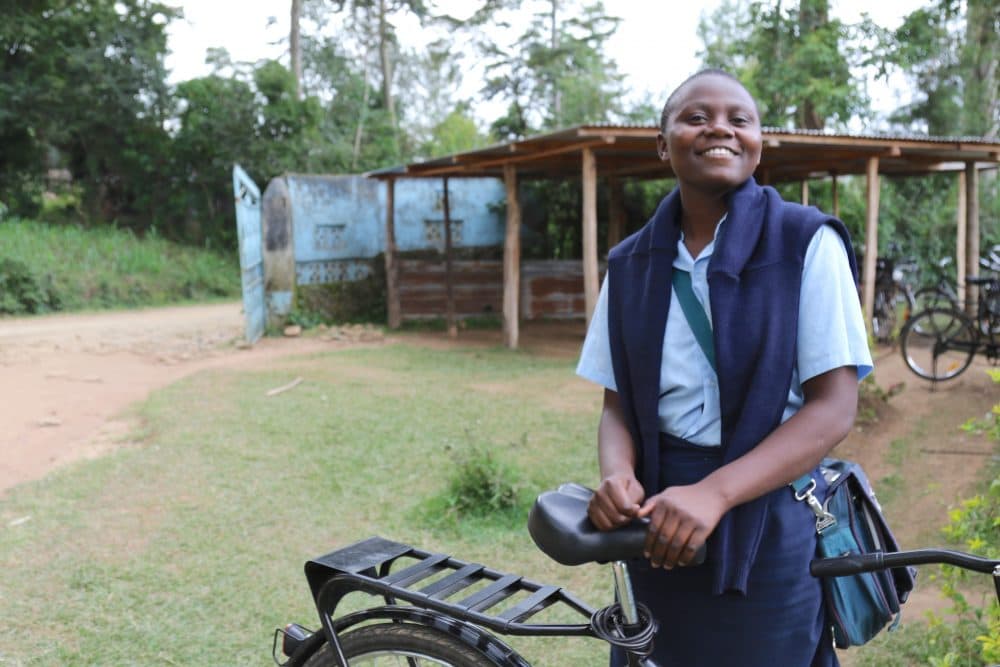 This article is more than 5 years old.
The mission of World Bicycle Relief is pretty simple: get strong, sturdy bicycles to people around the world who need them. So far, they've handed out about 145,000 bicycles to students in developing countries. But they can't give a bicycle to every student who wants one. So how do they choose?
The answer to that question has something to do with a hero of the American women's suffrage movement, Susan B. Anthony.
Karen Given (@klgiven) of NPR's Only A Game has the story.
This segment aired on January 23, 2018.