Boston Workshop Builds Construction Technologies For The Future
05:39
Play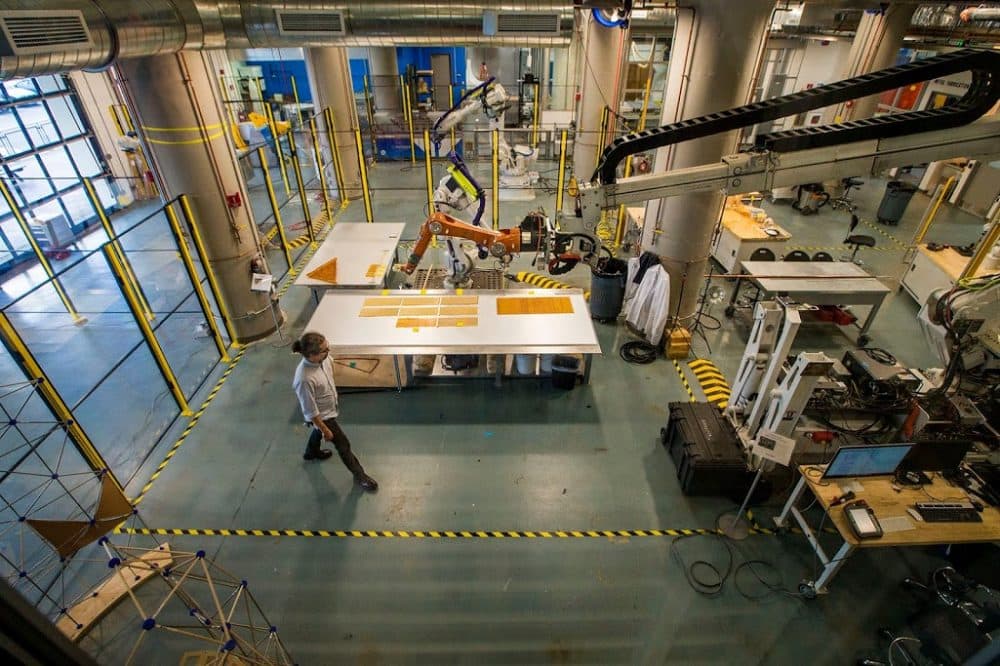 Inside a unique industrial workshop in Boston, teams of researchers are creating the future. They're experimenting with new construction technologies and design techniques that promise to transform the way things are made, from robo-furniture that can convert rooms to fit your needs on command, to shelters on distant planets.
Bruce Gellerman (@AudioBruce) of WBUR reports.
This segment aired on January 29, 2018.