Helen Mirren Says 'The Leisure Seeker' Looks At Life Beyond 'Happily Ever After'
Resume
Dame Helen Mirren stars in the new film "The Leisure Seeker" as Ella Spencer, a woman taking a last road trip with her husband, John, who is succumbing to dementia.
It's a role that Mirren may have initially turned away from, she tells Here & Now's Robin Young.
"I said to my agent — because as you do get older in life, people think that the only films you really can do are films about cancer and Alzheimer's. So I said, 'I do not want any films about Alzheimer's or anyone dying of anything," Mirren says. "And then this script arrives, which has got them both in it.
"But it was such a beautiful script. It was so sweet and funny, and it is — it's a love story. It's what happens after, 'They lived happily ever after.' And I think, above all, it's a love story."
Interview Highlights
On what drew her to this film
"Well ... two of the names, Paolo Virzì and Donald Sutherland. I did do a film with Donald a long time ago, an earlier version I guess of Ella and John. But we didn't actually have a lot of scenes together in that film, so I thought, an actor of Donald's stature and caliber, it would be wonderful to have a film where I'm basically on screen with him for the whole film."
On whether she brought research about dementia into the role
"No, you know, I didn't. I just read the page, you know, imagined the situation. I guess over the years I've gathered certain elements, but I felt that the realities of the situation were dealt with pretty well in the script. It's probably quite a benign look at the situation but that's the nature of the film."
On a scene in which Ella finds out about an affair John had long ago
"In terms of the relationship and the betrayals, the anger about the betrayals, the fact that you imagine that you don't really fully know anyone, is a reality of relationships. But that's about the relationship, not particularly about the Alzheimer's. That's about a long marriage, which, you know, if he didn't have Alzheimer's, he probably would never have revealed to her. But, because of his problem, it comes out. He mistakes her for his former lover. It's painful, but comedic. And that's the great quality of the film: It has this very gentle, comedic look at painful things."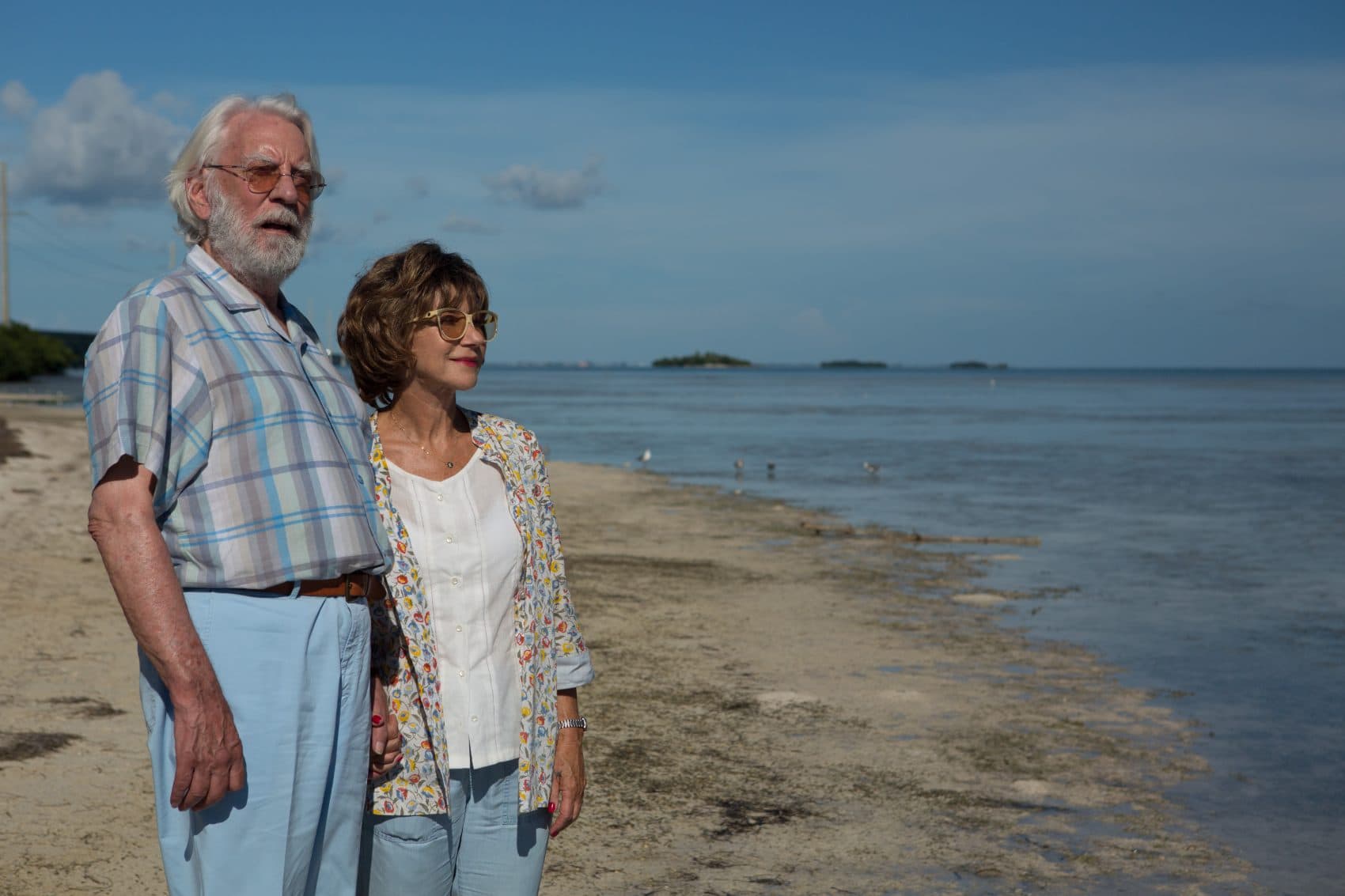 On her portrayals of Queen Elizabeth II, and whether she'd play royal characters again
"I wouldn't play the queen of England, the present, Elizabeth Windsor, as I call her, again, because I've done that twice, in two different circumstances. The play was very different from the film. And luckily, other people are taking on the ermine in my place, and beautifully well thanks to the series 'The Crown.' So that's liberated me from that one.
"When I did it, no one had thought of doing that. You'd had the royal family being mercilessly mocked on satirical television in England, but no one had ever thought of doing a serious drama about them because they are still alive. ... I knew when I did the film it was going to get an awful lot of attention. The British have a very ambivalent love-hate relationship with the royal family, with the monarchy, in general. And so I knew they'd be all over it. And I had to be very, very careful. Get it right, as far as possible, and also get it right as far as I was concerned. Because I liberated myself — I was very anxious about doing it — and I liberated myself by realizing that the queen has had many portraits painted of her, and realizing that I was just painting another portrait. And that in that portrait, as with the painted portraits, there's as much of the artist's understanding of her as there is of her or herself. It's just a portrait, but it's my portrait of what I believe is — what I see in her."
"That's the great quality of the film: It has this very gentle, comedic look at painful things."

Helen Mirren
On sexual harassment in Hollywood, and whether it's happening in Great Britain, too
"I can only imagine the answer to that is 'yes' because it seems to me it's happening everywhere, and not just in my business, but in every profession. But if someone had asked me, I don't know, six months ago, 'What about the casting couch in Hollywood?' I would have said absolutely, genuinely it doesn't exist anymore. That's a thing of the past. I was so unbelievably ignorant and wrong about that. And it was my blindness to the fact that this is obviously a constant that's with us all the time. The reality is that you are only exposed to it as a woman, and probably as a boy as well, incidentally, between the ages of 15 and 25. When I was that age, I was in England and I was an actress, but I wasn't, you know, out in that way. I was working in Shakespeare, it was slightly different. But what did happen to me was that men exposed themselves to me, constantly. Every week, I'd have someone exposing on the underground, on the subway, walking down the street. It almost happened to me once a week, absolutely, until I was about 24 when it stopped. So it's all to do with your age, it's all to do with that very young, that window of youth."
On how Ella is facing old age in "The Leisure Seeker"
"With liveliness, I guess. I mean, the lovely thing about Ella's character is she's very lively. She's very communicative. She wants to chat to people, you know. She wants to find out about other people. She's curious about life. She hasn't withdrawn from life. And that was really what I found very charming in the character, especially when you consider the decision that she makes. But, you know, this is not someone withdrawing from life. This is someone rushing headlong into life."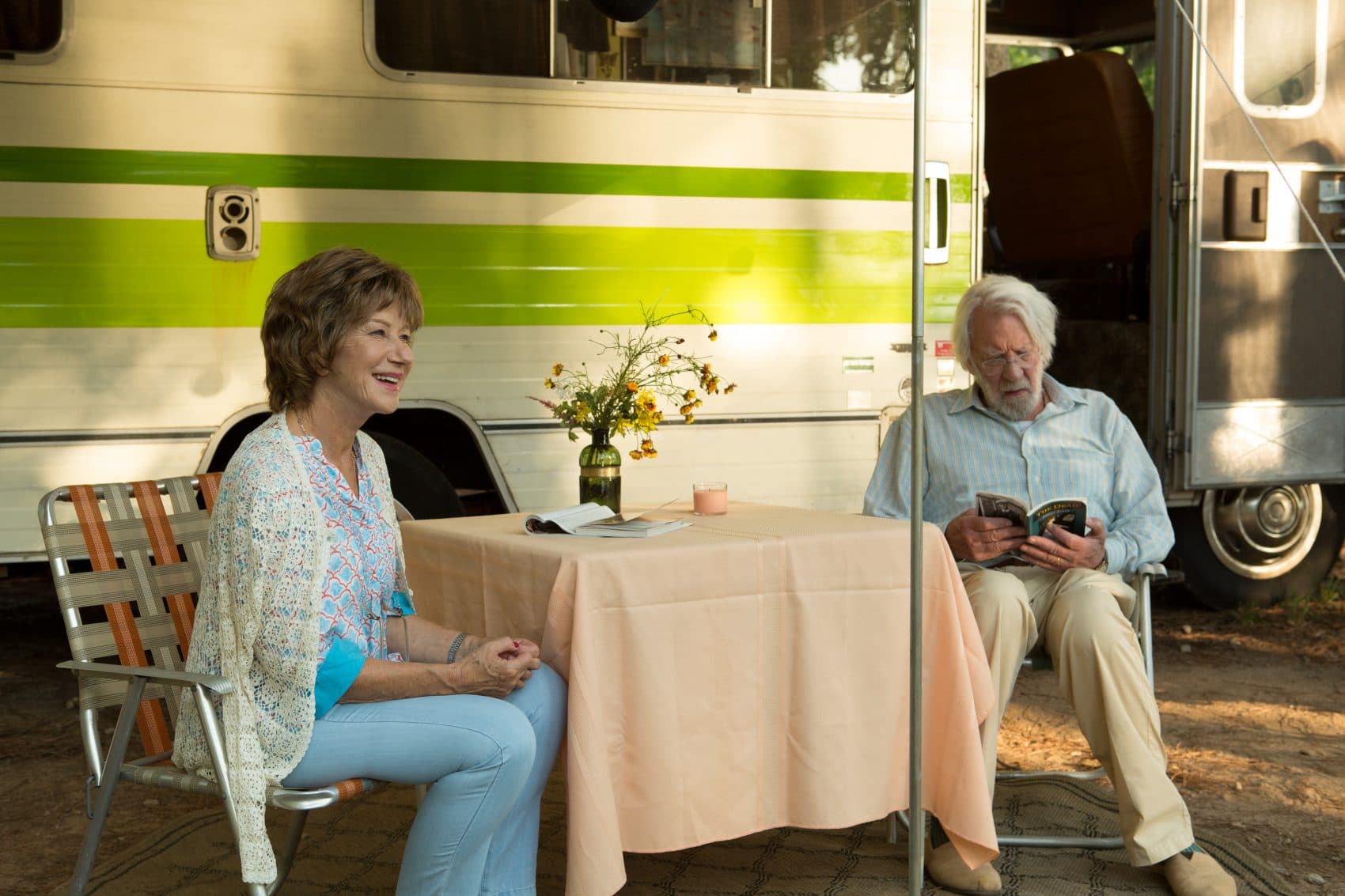 On confronting the end of life
"Well, you know what? It's a part of life. It's as much a part of life as being born is. You know, the minute you're born, that's on the menu. I always say, you either die young or you get old. There's no two ways about it. And coming to terms with that and understanding that it is a part of the process of life. But you can only understand or realize that as you pass through life yourself."
This article was originally published on March 05, 2018.
This segment aired on March 5, 2018.