'L.A. Law' Actors Remember Writer/Producer Steven Bochco
Resume
The weekend death of 71-year-old Steven Bochco has sparked an outpouring of grief both from his fans, and from those who knew him best — the actors who worked intimately with him for decades.
Jill Eikenberry and Michael Tucker played Ann Kelsey and Stuart Markowitz on "L.A. Law" for eight years. They join Here & Now's Robin Young to talk about Bochco's impact.
Interview Highlights
On why Bochco loomed so large
Jill Eikenberry: "This is a big one. This is really a big one, for so many people.
"My husband, he went to school with him, and Steven wrote the parts for us in 'L.A. Law,' which never happened, that a couple gets parts written for them. His kind of television and his approach to ... you know, you don't usually know the lives of the people that you're watching on the cop show or the law show. You don't really know what they do, as Steven said, the other 23 hours of the day. And he was very intent on letting the audience in on who those people were. And now a lot of people are doing that. But before that nobody was."
"There was never a network person on the set of 'L.A. Law' the entire eight years. He forbade it."

Michael Tucker
On his crime drama shows
JE: "Another thing that people always commented on was that the workplace was really what it was about. It wasn't just about the case or the perp that they were chasing, it was all the different levels, from the guy that delivers the mail, you know, to the head of the firm. Everybody was very much a part of the ensemble."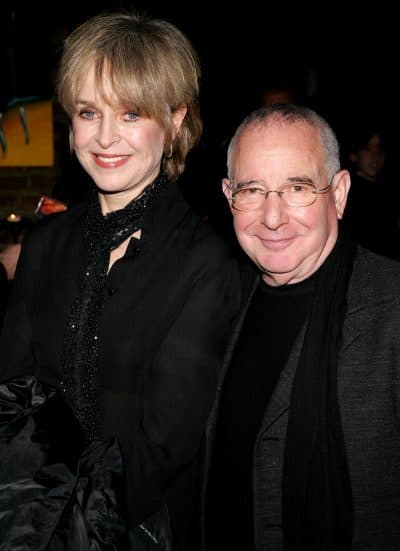 On what he was like as a producer
Michael Tucker: "He really enjoyed going against the system, I think is the best way to put it. And he angered a lot of people. There was never a network person on the set of 'L.A. Law' the entire eight years. He forbade it. He said 'You do your job and you let me do my job,' and I think that's one of the reasons the shows were so good."
On gathering with others who worked with Bochco to celebrate his life
MT: "I think it's going to be quite a gathering. It's going to be an enormous outpouring. We'll all gather and we'll tell stories, I would imagine. That's what we did when Steven was alive, and I imagine that's what we'll do now."
On getting to play the characters he wrote
MT: "Well, he made me really smart. That's not bad. His words were fantastic. And he did an interesting thing. He wrote the roles for us. The part that he wrote for Jill was this very dynamic, aggressive woman. And Jill is not, by nature, an aggressive woman. He wrote the part for me of a very shy, retiring, sort of bumbling guy and that's not pretty much my personality. And that was a very smart thing to do. Let actors act. And I think it's one of the reasons his shows were so good."
This article was originally published on April 03, 2018.
This segment aired on April 3, 2018.