Are Airport Lounges Worth The Price?
Play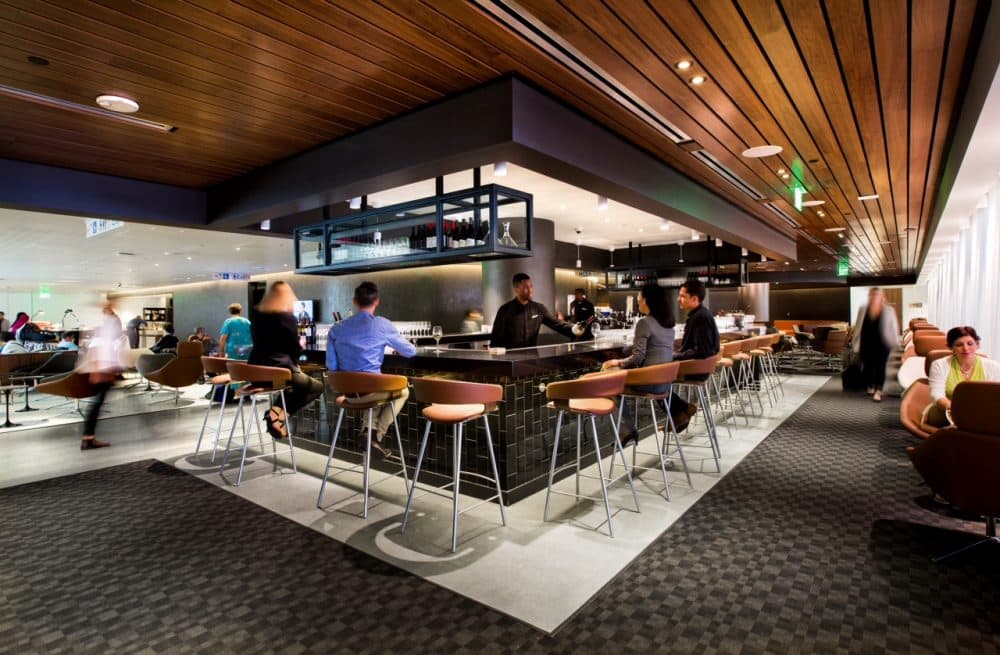 This article is more than 4 years old.
Are airport lounges worth the money? Airport lounges may offer a slice of respite for the weary airline traveler, but they don't come cheap — and the lounges are more crowded than ever.
Here & Now's Mina Kim speaks with Airline Weekly's Seth Kaplan.
Interview Highlights
On the state of airport lounges
"There are a lot more people in them these days. Used to be kind of a select group of travelers, maybe people who were flying on business or first-class tickets and got the lounge access because of those, or people who at least flew very frequently, had a certain status with the airline and got to use the little lounge on certain itineraries. Now, it's become a lot more democratized. Good news that more people can access them. But they have become quite a bit more crowded.
"It's like anything, where even getting a seat sometimes can be hard. This after ... credit cards that have granted lounge access. Used to be if you didn't have either a business or first-class ticket, or some kind of status with the airline, to buy membership it would cost you maybe $400 or $500 a year. Now you can pay about that much in annual fees for one of these credit cards, but then they give you all these extra perks. So the effective cost of the lounge membership isn't all that much at all. No surprise then that those cards have become popular and the lounges have become crowded."
"When you're walking by one of those lounges, and you kind of peer inside, and you want to be in there. And people think, 'Well what does it take to get in there?' "

Seth Kaplan
On why these credit cards and perks have become popular
"Everybody, I think, has that aspiration to be special in some way, right? You're on board the flight. You see that curtain. You'd like to be sitting in front of it. When you're walking by one of those lounges, and you kind of peer inside, and you want to be in there. And people think, 'Well what does it take to get in there?' "
On what this costs credit card companies
"It's low enough that they make money doing this. There are different kinds of schemes. In some cases, they might have their own lounges, where they invest the money, but then it's their lounge to grant access to as many people as they want. In other cases, they might be paying somebody else, the owner of another lounge. But when they're doing the math they're finding that whatever they're spending for that, they're making more of it back between the annual fees and then that percentage that they take, 2 or 3 percent of every transaction every time you purchase something with their card."
On whether it's worth it to pay the fee for access
"If you travel a whole lot, it might become worth it, especially if you take advantage of the food and drinks in the lounge where it saves you from spending some money in the airport. On the other hand, people who travel very frequently sometimes are able to get lounge access in other ways. For example, by flying a lot with the airline and having status in that airline's frequent flyer program. Sometimes if you're flying on an international itinerary, even in economy class, if you're a gold or a platinum member with that airline because of how much you fly, you might be able to use the lounge for free. So yeah, the math just kind of depends, but clearly a good number of people are finding it worth it."
This article was originally published on May 02, 2018.
This segment aired on May 2, 2018.