Great Barrier Reef Bleaching 'Has Been Devastating' — But Don't Give Up Hope, Specialist Says
Play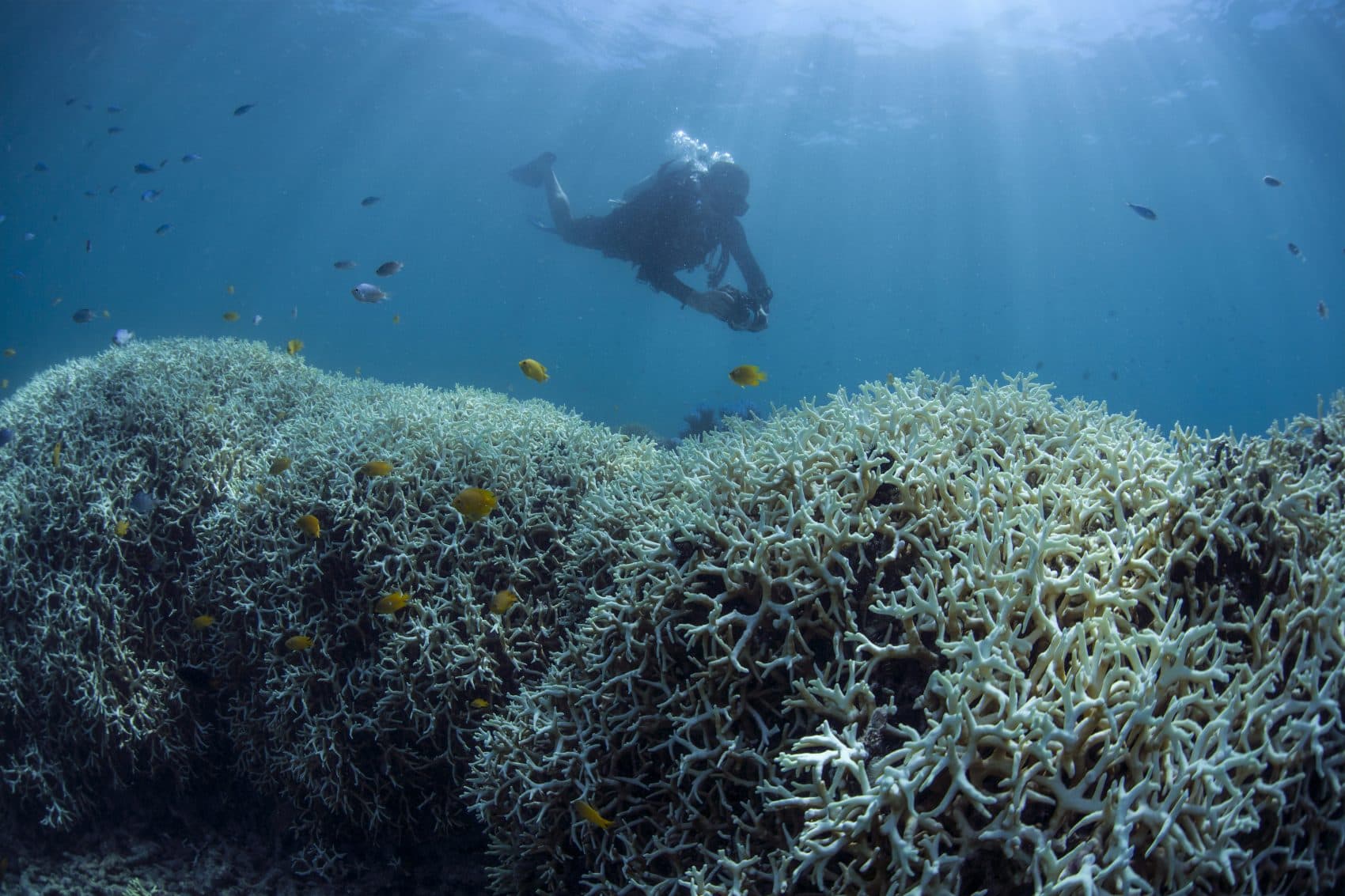 This article is more than 4 years old.
Hawaii is making moves to help protect the future of its coral reefs. Gov. David Ige is expected to sign a bill that passed last week that would ban the sale of certain sunscreens that may damage coral.
And in Australia, the government is pledging nearly $380 million to help save the Great Barrier Reef, which has been badly damaged by warming waters.
Some scientists say it might be too late to save the reef. Others say there's still hope.
C. Mark Eakin (@MarkEakin), coordinator of the National Oceanic and Atmospheric Administration's Coral Reef Watch program, is among those in the latter group.
"This bleaching event has been devastating, and people who have been working on reefs around the world have just been heartbroken by what's occurred," he tells Here & Now's Jeremy Hobson. "But I haven't given up on coral reefs yet."
Interview Highlights
On how the Great Barrier Reef is doing at this moment
"It's had a couple of bad years. We had huge marine heat waves that hit in 2016 and 2017. In 2016, the Great Barrier Reef lost about 29 percent of its corals, and in 2017, another 22 percent. All of this was a part of a global bleaching event that lasted for three years from, 2014 to 2017, and, as I say, reached all around the world. Climate change has increased water temperatures, and you add to that climate events like El Niños and La Niñas, and the high temperatures are causing the corals to bleach and die."
On bleaching
"Bleaching actually is when the corals eject the microscopic algae that live inside their tissues. Corals are animals, vegetables and minerals, and these algae that live inside their tissues give them most of their food. And when high temperature stresses them, they object the algae into the water column. It leaves them injured, starving and clear-looking. And so you're actually seeing right through the tissue into the skeletons — that's bleaching. If it lasts long enough, if it's severe enough, the corals will die."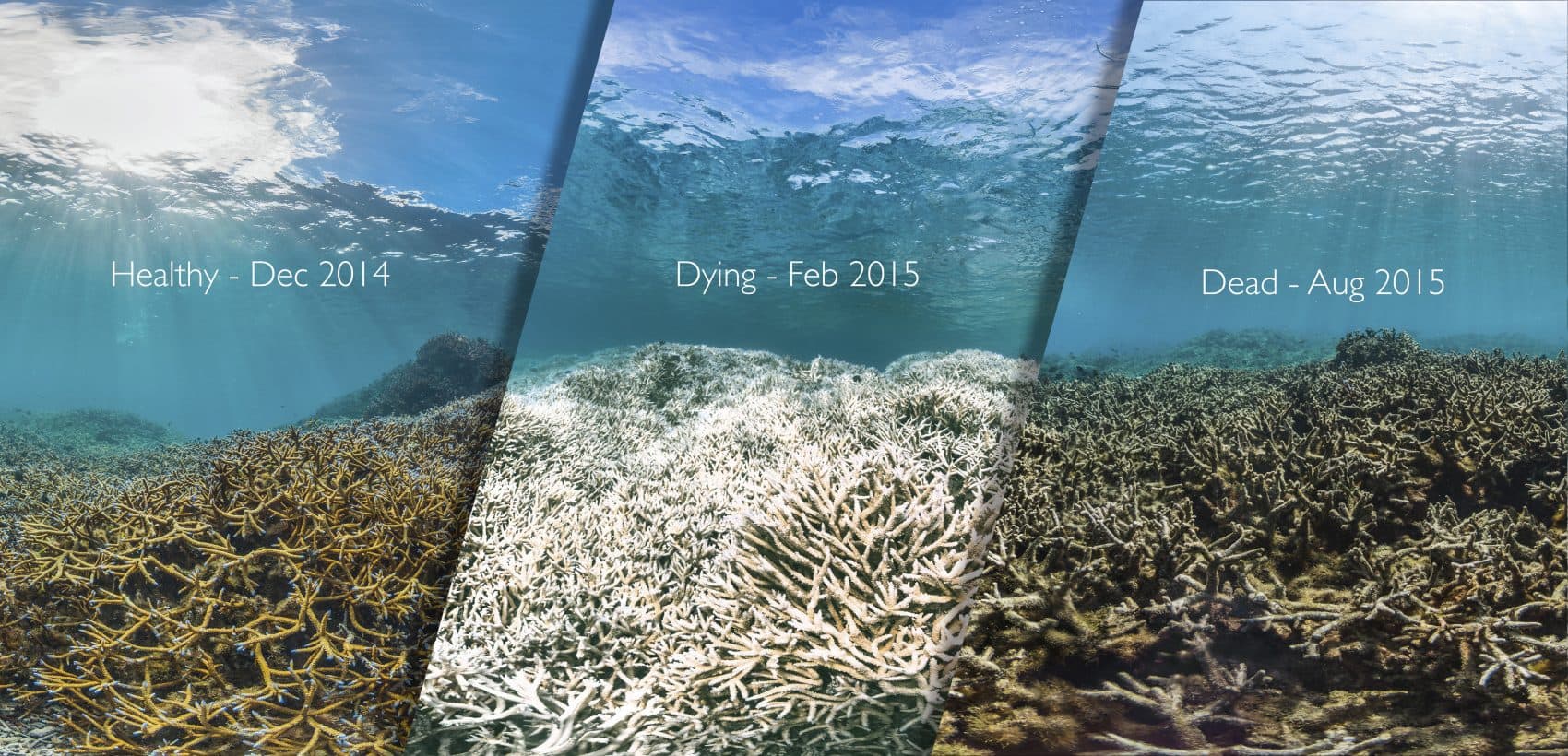 On bringing coral back
"It's not so much how do you bring them back, it's how do they bring themselves back. If it's a mild event, short-lived, the corals will actually — they have some algae still in their tissues and those algae will be able to reproduce and repopulate and you get the color back. Unfortunately, the coral is still injured, it's weaker and it's more susceptible to disease, as well. So sometimes they recover, and then they die. And, of course, the question is how do they come back after they die. Well, they're dead. It's just a matter of having the reef come back, and that takes at least 10 to 15 years for even the fast-growing corals to come back."
"This bleaching event has been devastating, and people who have been working on reefs around the world have just been heartbroken by what's occurred. But I haven't given up on coral reefs yet."

Mark Eakin
On how the Australian government will try to save the Great Barrier Reef
"That's a good question. I've heard different things. The majority of what they're looking at are efforts to improve water quality, and that's great because water quality does cause problems to reefs. But unless we can control climate change, just doing water-quality adjustments alone are not going to be enough.
"The crown-of-thorns starfish is a predator that been naturally occurring on reefs, but there's some evidence that under situations where there are more nutrients, you actually have more starfish. And, you know, right now the reef's in bad enough shape that any of these waves of starfish coming through are going to cause real problems. So, yes, that's another good thing, and going through and getting rid of the starfish as much as they can will help the reef. But, again, that's just a piece of the problem."
On the global phenomenon
"The Great Barrier Reef is just one of the reefs around the world that is really being affected by climate change at this point. This global bleaching event — and that's why it's important to keep it in mind, that what happened in Australia was part of a global event. We had severe bleaching in Florida in 2014 and 2015. We had severe bleaching in Hawaii in 2014 and 2015. We had bleaching in Guam and the Commonwealth of the Northern Mariana Islands, both U.S. territories, that have actually happened four of the last five years. So it's all of our coral reefs. And these are amazing places that, you have a billion people around the world relying on them for fish, they protect shoreline from storms and tsunamis and they're very important economically. And so it's not just the Great Barrier Reef that we're talking about."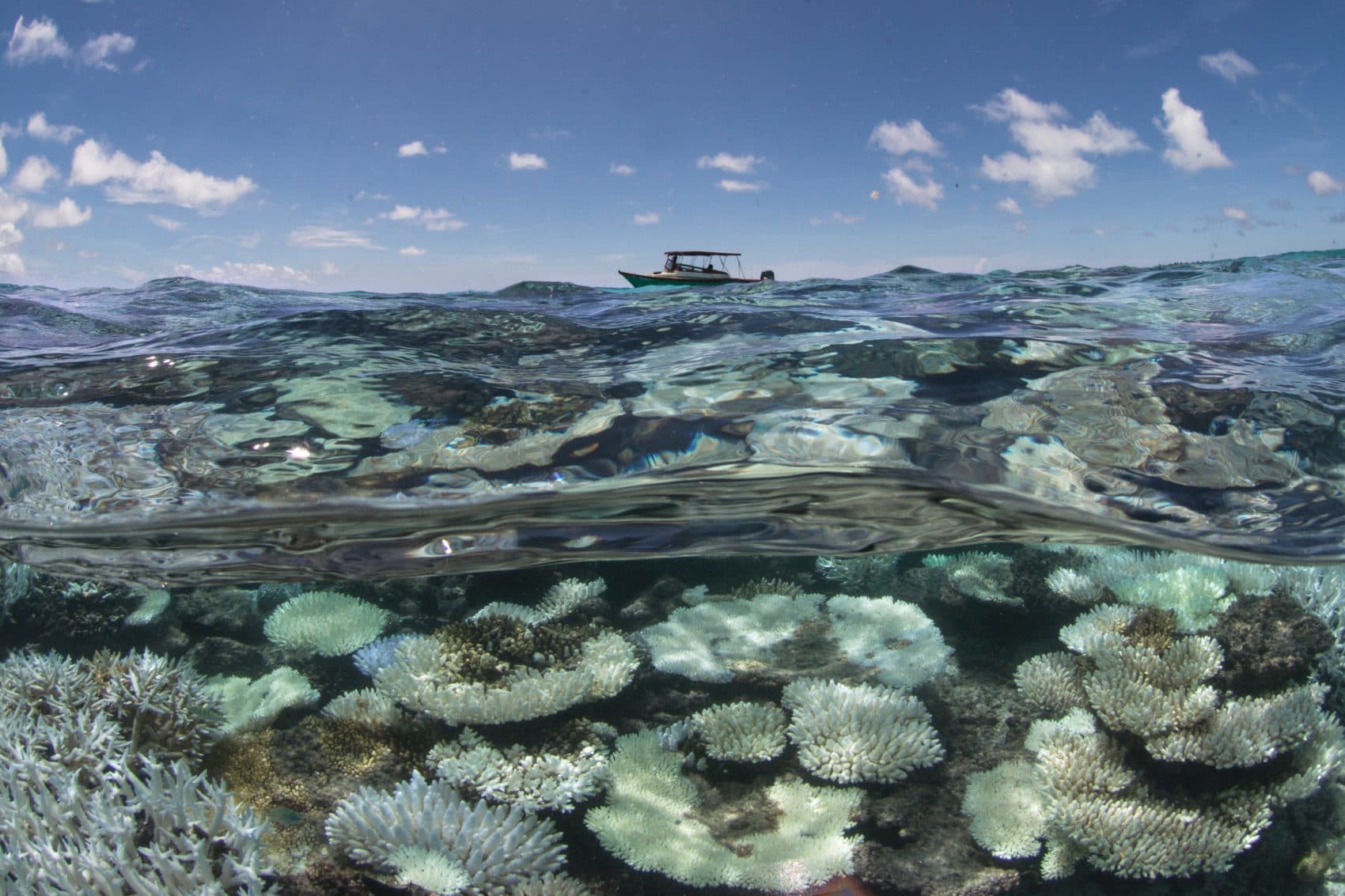 On taking action to address the future of the Great Barrier Reef and other reefs
"The important thing, though, is for the last decade we've been saying that the two things we have to do is, No. 1, we have to get climate change under control. And that's a matter of reducing the amount of carbon dioxide in the atmosphere — not just reducing emissions, but reducing carbon dioxide and other heat-trapping gases.
"No. 2, we need to reduce those local stresses, and this is where their work on nutrients and other pollutants is very important, where the crown-of-thorns starfish is important. Dealing with overfishing, habitat destruction — all really important. But now we've waited so long to really do anything about these, people are looking at very dramatic, radical conservation steps. Trying to selectively breed corals to put out on the reef. There's even talk of genetic engineering. There's talk of geoengineering, cooling the reef on large scales, either with water pumps or even making low-level clouds in areas. You're not talking about it for all the reefs, but for sections of the reef. There are other projects, one of which I'm a part of, called 50 Reefs, where we're trying to identify those reefs around the world most likely to survive during climate change and be able to reseed nearby reefs after climate change is under control. And then those become very important places to look at protecting. So, it's a big job, and we need to get on it fast. But I haven't given up hope, and I don't want anyone else to either."
This segment aired on May 9, 2018.