Tony-Nominated Composer David Yazbek Says 'Band's Visit' Music Gives Audiences Hope
11:01
Play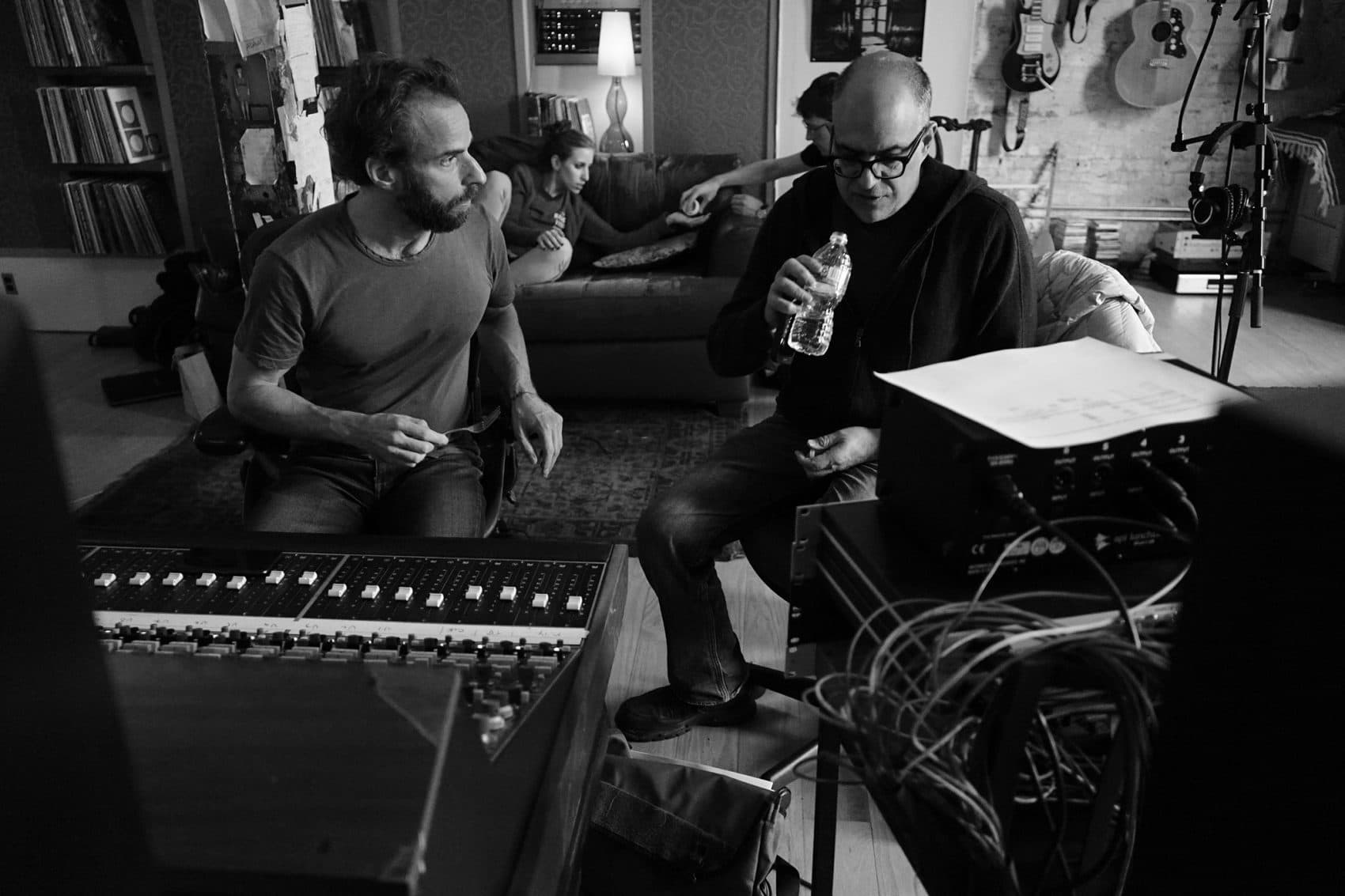 This article is more than 2 years old.
"The Band's Visit" is an anomaly on Broadway: The show, which is adapted from an Israeli film, lacks the expected giant all-cast numbers and dance routines. It showcases Arab music. And it centers around an unexpected meeting between Egyptians and Israelis — but has nothing to do with politics.
What isn't unexpected to audiences is the show's 11 Tony Award nominations, including Best Musical and Best Musical Score for musician, composer and lyricist David Yazbek.
Yazbek (@DavidYazbek) joins Here & Now's Robin Young to talk about his career and "The Band's Visit" music, which he says is the most personal he's written.
"It took me a little while to sort of say yes to the project, but it wasn't because the movie was anything but brilliant," he says. "The movie is quiet, but it has such intense emotion underneath that it did suggest music to me."
Yazbek's fifth musical, an adaptation of the 1982 movie "Tootsie," will play a pre-Broadway engagement at Chicago's Cadillac Palace Theatre from Sept. 11 to Oct. 14, and heads to Broadway in spring 2019.
Interview Highlights
On how the music for "The Band's Visit" isn't typical for a Broadway show
"I found it all around me and inside me to some extent. I've been a fan of Arabic classical music for a long time. ... I'd never heard anything like it. Umm Kulthum is the great singer, female singer of the Middle East, perhaps the most famous singer ever in the world. I heard the music. I didn't know what I was hearing. It was like tasting Indian food for the first time."
On how the music draws from his memory of hearing Umm Kulthum for the first time
"When you can draw from your own memory and your own sense memory — and there's a lot of references to smells and flavors in ["Omar Sharif"] -- and it all comes from a personal place. I was saying that this is the first musical — I guess it's my fourth Broadway show — that felt while writing it, felt like I was writing songs for one of my albums. It felt that personal to me."
On how important it was for the musicians in the band to be real musicians
"It cannot sound authentic, and it cannot bring those emotions that Arabic music brings to an emotional landscape, unless it's truly Arabic musicians playing them. For me, the idea of hearing — not just the fact that they're great Arabic music players, but also the fact that they're great improvisers — and hearing some degree of improvised music in a Broadway show, that makes it, I think, fresh every night ... I'll take any opportunity I can to play with those guys. They're so good."
"I heard the music. I didn't know what I was hearing. It was like tasting Indian food for the first time."

David Yazbek on hearing Arabic classical music for the first time
On what he listened to growing up
"I listened to everything. Interestingly, the second time I went to Lebanon, it when I was I think I was 12, my parents took me to a Miles Davis concert outdoors in the ruins of Baalbek. And I listened to a lot of jazz. I listened to musical theater because that was my parents' favorite stuff. But I also would go to the Lincoln Center Library for the Performing Arts almost every weekend and spend at least a couple of hours just going through their album stacks."
On the Broadway greats that have influenced him
"For me, it has to be Frank Loesser. 'Guys and Dolls' is such a great musical, and it's always been my favorite. It just is the wedding of interesting, timely-yet-timeless music. [Stephen] Sondheim definitely helped psych me up when I have to write a song that needs to be sort of intellectually clever."
On his success as a musical theater composer
"It feels good. I never dreamed about being a musical theater composer. I sort of fell into it. Now that I've done — my fifth Broadway show will be next year — now I've done five of them, I do feel like I really am one of them. But doing 'The Band's Visit' has made me understand how important live theater is to the soul and watching an audience galvanize around a performance that's happening in real time. I'm really appreciating my role as a dramatist and as a theater person."
"I feel like we're expressing a truth. We're not just entertaining."

David Yazbek
On the closing number of "The Band's Visit" being the only one to feature the entire cast singing together
"That moment, it doesn't last very long. But it comes and it opens like a sunflower, and then it lasts just a little bit, and then it closes. And it's my favorite moment in the show. You hear all the voices singing at the same time in a beautiful chord and then in unison, and when it's over you're left with this feeling of — it exists. There's hope for it, but it's fleeting. And that's exactly the feeling that we — that Itamar Moses as the book writer and David Cromer, the director, and I — were going for."
On a small show like "The Band's Visit" competing against bigger productions like "Mean Girls," "SpongeBob SquarePants," "Frozen" and "Angels in America" for Best Original Score at this year's Tony Awards
"I mean that's the ultimate compliment. You know, one of these things doesn't belong here, and it's the thing that I was involved with, is like ... that's just very exciting to me. So the fact that we can present something that you don't expect on Broadway, and that people seem to have embraced so genuinely, I feel like we're expressing a truth. We're not just entertaining. And that makes me very happy."
This article was originally published on May 17, 2018.
This segment aired on May 17, 2018.