'Queer Eye' Fashion Expert Tan France On Season 2: 'It's Not Just A Coastal Show'
Resume
Netflix rolls out its second season of "Queer Eye" on Friday, which for the first time will feature a makeover for a transgender person. The show is a reboot of "Queer Eye for the Straight Guy," a series about gay men helping make over straight men in need.
One of the show's new stars, Tan France, has a unique story of his own: A Muslim immigrant and the son of Pakistani parents, France grew up in Britain and worked as a fashion designer before settling in Salt Lake City, Utah, with his Mormon husband.
"With my vertical being fashion, I use that as a vehicle for a much deeper conversation," France (@tanfrance) tells Here & Now's Robin Young.
Interview Highlights
On stepping into the shoes of "Queer Eye for the Straight Guy" fashion guru Carson Kressley
"I was very, very nervous. I was worried that people might try and compare us. But I think we're very, very different people, and our mission is very different. We're trying to find the best versions of the heroes that we help — that's what we call the people that we help, heroes. I don't just want them to look externally fantastic. I want them to be the best version of themselves that they can be."
"It gives me an opportunity to talk about their confidence. I'm able to talk about so much more than just, 'Hey, let me make you pretty.' "

Tan France, on his role as fashion expert
On the show's five stars being ambassadors of the gay community
"Yes, I believe we are. And hopefully setting a good example, and really pushing an agenda forward that was never a set agenda. We never set out for this to be a political show, for us to be a political statement. But just by nature of who we are, we are five very diverse gay men, and our opinions are very strong and we don't hesitate voicing those opinions. I think that it has become quite a political show.
"In our first episode of season one, Tom Jackson, he had never met gay men as far as he was aware, he'd never spoken to a gay person before. So it made for a really interesting conversation and I'm hoping that it's informative for people who, around the country, around the globe, who have never met gay people before."
On going deeper than simply clothing
"I'm in a really privileged position on this show. I get to see these guys in their most vulnerable state: I get to see them in their underwear. And when I'm in that position where I get to see them undress, and I'm asking them about how they feel about their bodies, it then opens up further conversation about how they view themselves in general, how their families view them. It gives me an opportunity to talk about their confidence. I'm able to talk about so much more than just, 'Hey, let me make you pretty.' "
On critics of the show who say it plays into stereotypes about gay men
"There's only five of us. We cannot represent every person within our community. However, we have me on the show — I'm Middle Eastern, I'm an immigrant, I'm of a certain religion. That's never been featured on a gay show before. We have a black man on the show, Karamo, who has children. We talk very openly about our marriages. I'm married to a man from Utah, and I talk about that very openly. So I think that this show and what we represent is more diverse than any other gay show has been. Could it be more diverse? Of course, it always can be. But we can't represent everyone within our community.
"But we do try and do that with the people that we help. It is no longer called 'Queer Eye for the Straight Guy,' it's now just called 'Queer Eye.' And we do have a gay hero on our show, episode four [of season one]. His name is AJ. And we show — and we don't hide away from this fact — that not all gay men know about the physical stuff, and grooming, fashion, interior design. He struggles with all of that, and we help him. And so I think that going forward through future seasons, I'm hoping people will see that, yes, us five can only represent a certain amount of the gay community. But we will continue to represent and be more diverse with the heroes and heroines we help."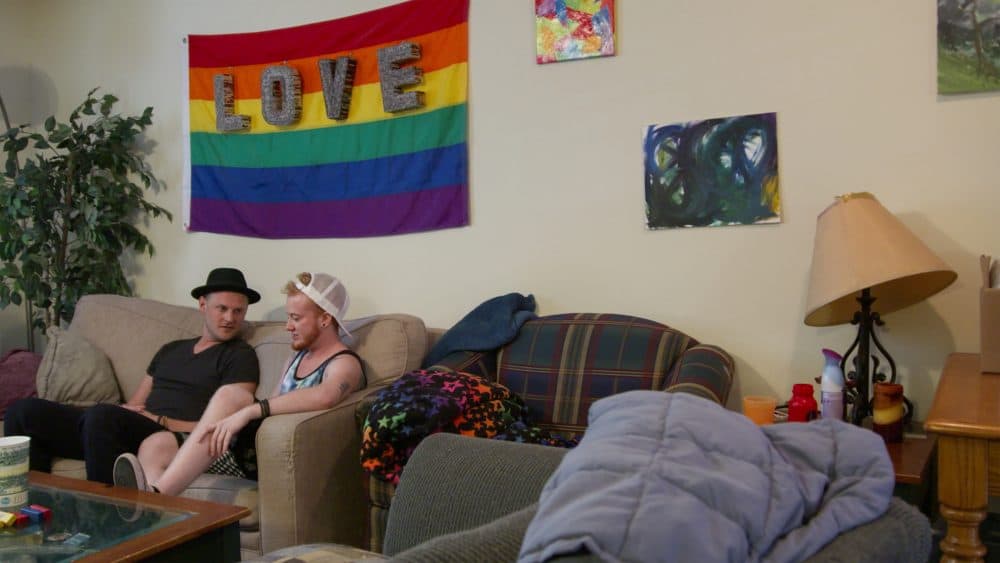 On making over Skyler, a transgender man, in season two
"A stereotype is that all gay men know everything there is to know about the LGBTQ community. We don't. And I air that on the show, I talk about the fact that we're lumped into the same group, but I know very little about the trans community.
"I knew that the trans community was going through a world of despair and ... not having the representation they deserved. But I never thought to ask questions. And again it's because I didn't feel that it was appropriate. But now I look back and I think I really should have taken the time to understand their plight more."
On a man in Salt Lake City who shared how the show has impacted his life
"I had a 52-year-old man come up to me at a store. He was staring for a couple of minutes, and said, 'I just wanted to tell you that you've changed my life.' He said, 'I watched the episode where AJ comes out, and it empowered me to go and see my mom, and I came out to her.' He said, 'I've been married for over 30 years, I've got children and I've lied for decades now, and I didn't want to lie anymore. I just wanted to feel the happiness that I see you guys feel on the show.' And so, yeah, it felt really emotional and massively impactful.
"It's not just a coastal show. The fact that people are watching in places like Utah and are hugely affected by this is ... it feels so special. It's really not just for liberal Americans. This is global."
This segment aired on June 14, 2018.