Au Pairs Exploited By U.S. 'Cultural Exchange' Program, Report Says
Play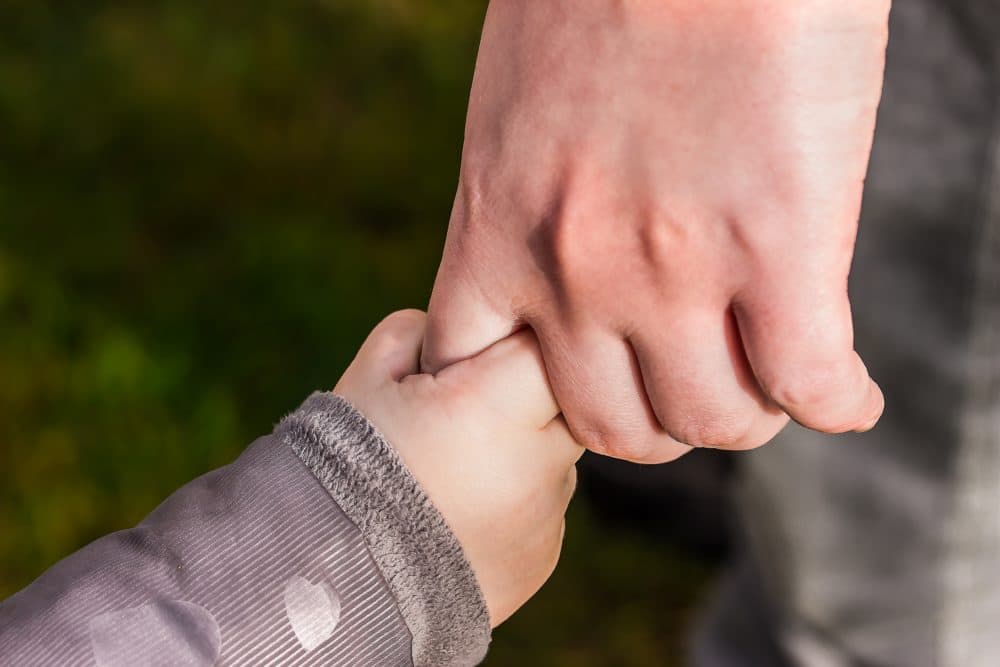 This article is more than 4 years old.
The State Department's J-1 visa program, under which many au pairs come to the United States, is being abused, according to a new report.
The program is described as a cultural exchange, where young people provide child care in exchange for time to study, improve their English and learn about the United States. But some au pairs are forced to work long hours for low pay, given substandard living conditions and even abused.
There have been lawsuits around the country to address aspects of the issue. The report represents one of the first attempts to assess the scope of problem.
Here & Now's Robin Young speaks with Elizabeth Mauldin, policy director at Centro de los Derechos del Migrante, an advocacy organization for the rights of Mexico-based migrant workers, about the issue and potential solutions.
Interview Highlights
On the abuses of the program and who is profiting from it
"In the words of au pairs, this program can be overwhelmingly abusive — wage theft, coercion, sexual harassment, retaliation, misrepresentation and human trafficking. And au pairs have very little power to change their circumstances once they've arrived here in the United States. Au pairs report, for example, limitations placed on the food that's available to them. Their free time is extraordinarily limited. Sometimes, they don't have any time to even do the fundamental program requirements, like attending classes.
"Forget about having a cultural exchange. The defining characteristic of the program for au pairs is work.
" ... sponsor agencies are really who's profiting. During a hearing over a Maryland bill last year to protect all internationally recruited workers, one host family said that they were compensating their au pair at over $42,000 a year, which included the van that they lent to their au pair and the gas money that they gave to her so that she could pick up their children. They included that within her compensation. The bottom line at the end of the day is, the au pair was being paid $4.35 an hour."
"Forget about having a cultural exchange. The defining characteristic of the program for au pairs is work."

Elizabeth Mauldin
On how au pairs and their host families are marketed different services, and the debt au pairs accrue in doing the program
"Au pairs are workers who are sold a cultural exchange. Families, on the other hand, are being told that they're going to get cheap labor out of this program. But au pairs take on debts in order to arrive here and take advantage of this cultural exchange. Instead, they're paid very little and the money doesn't go very far towards paying off the debts they've acquired."
On state laws that require employers to pay minimum wage and offer time off to nannies and domestic workers and whether those laws apply to au pairs
"Whether you're entitled to protections under those laws depends on the state in which you live. I think the most significant legal case pending right now is a case in which plaintiffs alleged that sponsors fraudulently misrepresented the au pair program, and the federal district court in Colorado is determined that au pairs have viable claims, and the court has explained that under the Fair Labor Standards Act, this practice of deducting room and board from wages should not be allowed."
"It does not make sense for au pairs to be arriving here indebted. That is a recipe for exploitation of workers."

Elizabeth Mauldin
On what aspects of the program need to be fixed to prevent further abuses
"One fundamental area that needs to change is the way that the sponsor agencies are functioning. These are agencies that are advocating at the state and federal level and litigating to keep au pair wages low and to carve au pairs out of worker protections.
"It does not make sense for au pairs to be arriving here indebted. That is a recipe for exploitation of workers. We believe that those are costs that can be absorbed by sponsor agencies, which are indeed big businesses.
"We also believe that there's a lot that could happen in terms of the interactions between au pairs and families, and a great way is filling out something like an au pair-host family agreement, and in fact, we've developed one such agreement that we'll be passing along to au pairs."
On what would happen if the Department of Labor took over management of the program
"They certainly would do a better job than the Department of State, which doesn't have experience vetting host families and making sure that abusive host families don't remain within the program."
This segment aired on August 22, 2018.