Bigger Isn't Always Better When It Comes To Charitable Giving
11:01
Play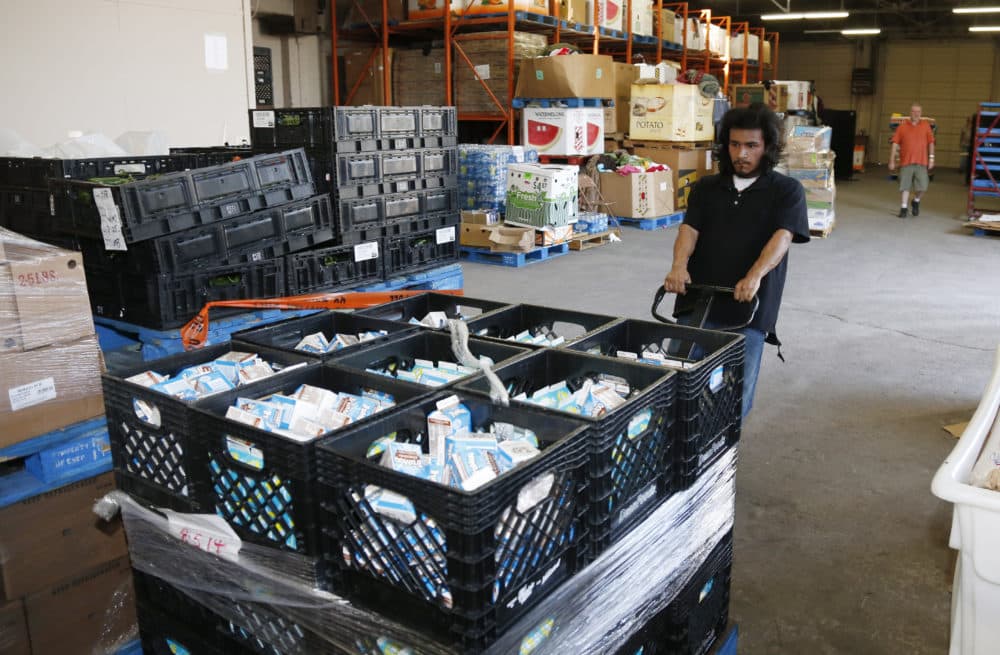 This article is more than 1 year old.
When it comes to charitable giving, smaller donations can be even more helpful than bigger donations. Ben Rosen, who was the longtime chairman of Compaq, and his wife Donna have made multimillion-dollar gifts to places like Memorial Sloan Kettering Cancer Center and California Institute of Technology.
But in recent years, they've focused on giving smaller amounts to local charities in Litchfield County, Connecticut, where they live.
Here & Now's Robin Young talks with Ben and Donna Rosen about their philanthropy, and efforts with the KentPresents conference.
Interview Highlights
On how the Rosens came to donate $18 million to Caltech for the university's bioengineering center
Ben Rosen: "I held the elevator and in walked the provost of the university, Ed Stolper, and he said, 'Ben, we have a new bioengineering center going up at Caltech, and we'd like you to get involved if it's of interesting,' and it was of great interest, because my wife and I think this is one of the most promising ways to help society in the future: through new bioengineering solutions to our various maladies, and by the time the elevator reached I think the fourth floor, we had shaken hands on a donation."
On why the Rosens shifted from donating to big think tank projects, to small charities
BR: "The reason we switched is we ran out of money. We wanted to give all our money away while we were still alive, and I'm 85-years-old. Of course, my wife is decades younger, but we still felt there were a lot of charitable deeds of a different kind.
"We decided to start a conference that would generate money by people paying for tickets to attend this every year, and we would give all of the surplus proceeds to small charity. These are organizations that cater and serve people in need. So as opposed to the large type of educational organizations and cultural organizations and medical organizations, we wanted to go to the little charities, the ones that are overlooked."
"... it's much better to enjoy the benefits and successes of philanthropy while you're alive than when you're dead."

Ben Rosen
On how Ben Rosen donated significant sums of money to biotech, not expecting to live long, and whether he regrets doing that
BR: "No, it's much better to enjoy the benefits and successes of philanthropy while you're alive than when you're dead."
"... we've organized a conference that is described as intimate, friendly, gracious and inspiring ideas at the highest level of conversations."

Donna Rosen
On the structure of their charity program, a weeklong conference in Litchfield County
Donna Rosen: "The attendees arrive. They're generally staying in the inns around the county. We try to engage as much community service and business as we can, and we've organized a conference that is described as intimate, friendly, gracious and inspiring ideas at the highest level of conversations.
"We set up a charitable giving committee. Ben and I do not serve on that committee. We asked a friend of ours who is quite well-connected in this community to serve as the chairman of that board. He assembled social workers and clergy people from around Litchfield County.
"After the financial collapse in 2008, we became acutely aware of how this was starting to impact many of the marvelous people that live and work in Litchfield County and have been here for generations, and that there were services that were probably in need of being supported — services such as women's support services, the huge issue with rehabilitation due to the opioid situation, the crises in crisis centers. They're struggling to survive."
On the size of the grants and which small charities they go to
DR: "They range anywhere from $500 up to 10,000, such things as the corner food pantry, homeless shelters, counseling services for people who have mental health care problems, food for elderly, the Visiting Nurse Association, literacy volunteers, youth hockey, the volunteer fire department."
On whether the Rosens have met any of the recipients of their donations, and the impact of them
DR: "Oh yes. We get marvelous letters, tear-stained letters. It's very touching. You know, it makes it far more meaningful.
BR: "It's gratifying, because, just thinking back over the last year, we, through this effort, were able to donate to 38 different charities.
"Big charity has complete visibility. Everybody knows the big charities, and I can now say that almost no one knows the small charities, so it's not just giving them money, it's giving them visibility. It's high on the gratification scale."
On how people can get involved with charity programs like the Rosens'
BR: "They can do a couple of things. One is that they can come to the conferences, and the second thing they can do is give directly to those charities that they hear about.
"It's hard to get people to give to small charity, because they don't hear of them. They don't know of them. And so, what we've provided is a way that people can give to dozens at once and help lots at once. I don't recommend that everybody try to start a conference. It's a full-time job, and we're too old for full-time jobs, but we do it anyway.
"As soon as they recognize that there is a need and there are these charity [sic], there are myriad different ways of doing it, whether individually or putting a group together to try to help these groups."
This segment aired on September 4, 2018.