Animated Film 'Smallfoot' Flips Bigfoot Folktale On Its Head
Play
This article is more than 4 years old.
The new film "Smallfoot" comes out Friday — think Bigfoot, but from the Bigfoot's perspective. The hero is a fictional animal called a yeti who comes to believe in the existence of the "smallfoots," that is, humans, which goes against everything his fellow yetis are taught.
The movie has a number of songs, and features the voices of Channing Tatum, James Corden, singer Zendaya, hip-hop artist Common and basketball star LeBron James.
Here & Now's Jeremy Hobson speaks with brothers Karey and Wayne Kirkpatrick, who wrote five songs for "Smallfoot" (@SMALLFOOTMovie). Karey also directed, co-wrote and executive produced the film.
Interview Highlights
On what appealed about making the movie
Karey Kirkpatrick: "In animation in particular, premise is everything. So, 'Bigfoot in reverse,' the minute I heard that I thought, 'Yeah, that's a good sandbox to play in.' Anything that kind of flips the point of view around, so we get to look at [humans] as the weird animals, that's always a fun arena."
"Wayne and I grew up in Baton Rouge, Louisiana. We went and saw movies like 'Jungle Book' and 'Pinocchio' and 'Lady and the Tramp,' and we would dream of, 'I wonder if one day we could do this.' And here we are."

Karey Kirkpatrick
On the process of writing the movie's musical numbers
Wayne Kirkpatrick: "We started with an opening number, which at the time was called 'Ignorance is Bliss,' which was an idea that we were sort of using as an overarching belief that the yetis have, because they have these stones that are what their laws are written on, and the leader of the village is called the stonekeeper, and he wears these laws on a robe of stones, and one of the big things is you never question the stones. All the stones are true. And then one of the stones was 'ignorance is bliss.'
"We were tapping into things that kids find frustrating. I mean, how many times has that kid been told, 'Because I said so.' So the movie does have a lot of messaging in it that's very pertinent for what's going on in the world today. But it's not like kids don't quite understand just these basic, 'Don't question this, just do what we tell you.' So that's something that we were having fun with satirically in that opening number, and then we kept that idea alive in the opening number that we have now, which is a song called 'Perfection.' "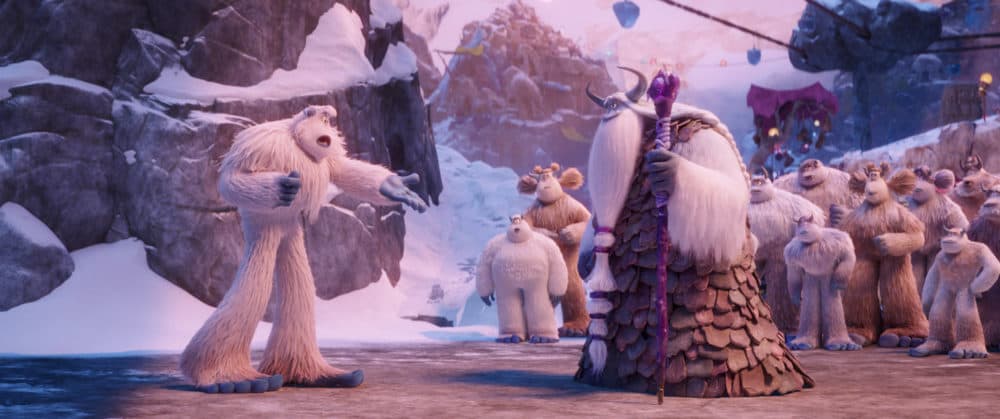 On songs like "Can't Stop the Feeling" from the animated movie "Trolls," which became a hit on its own, and whether that influenced their music
KK: "You don't plan on that, that's sort of gravy. I do think Warner Bros. was excited about the idea that a lot of times, songs can get out there and get into people's heads and become a little bit of a calling card for the movie. But I don't think Wayne and I sat around and went, 'Oh, here comes 'Can't Stop the Feeling.' "
WK: "I think you have to first and foremost let it be at the service of the movie and the story, and if you're trying to just write a hit, then you might overshoot the point of the song within the story."
KK: "Always, we're looking at, 'Do these songs tell the story, and do they evoke the emotion that we want to evoke here?' The general rule in musicals is that the emotion gets so strong that there's nothing left to do but sing."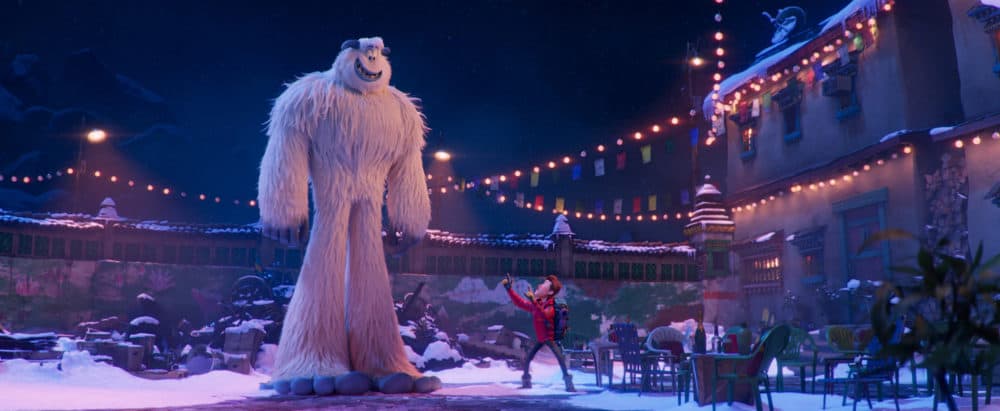 On advice for a kid who watches the movie and decides they want to make their own animated film when they grow up
KK: "Do it. I mean, Wayne and I grew up in Baton Rouge, Louisiana. We went and saw movies like 'Jungle Book' and 'Pinocchio' and 'Lady and the Tramp,' and we would dream of, 'I wonder if one day we could do this.' And here we are. It's doable."
On working together as brothers
WK: "A lot of people ask that and it's really, in our case ... it has been actually in our case relatively smooth. We've collaborated together our whole lives, really, on some level maybe not to the extent that we did when we went into writing 'Something Rotten,' and this. But we have always dabbled in each other's careers. ... We have a mutual respect: I respect what Kerry does and Kerry respects what he does."
This segment aired on September 26, 2018.