Former Obama White House Photographer Throws 'Shade' At Trump
Play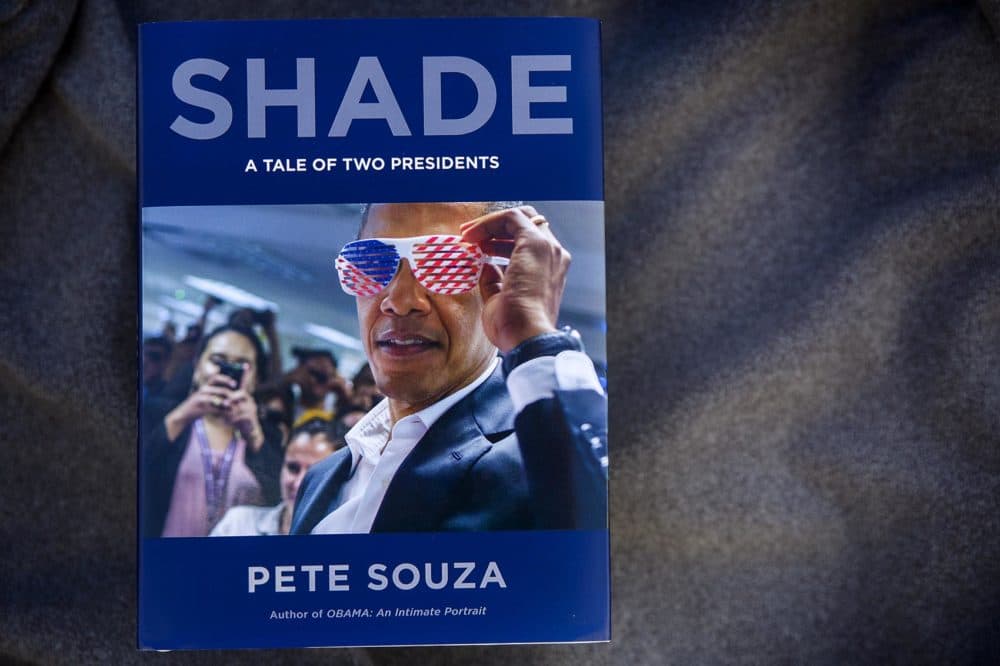 This article is more than 4 years old.
Former Obama chief official White House photographer Pete Souza has published a collection of his Instagram posts which use his photos from the Obama administration to comment on actions by the Trump administration.
Here & Now's Jeremy Hobson talks with Souza (@PeteSouza) about "Shade: A Tale of Two Presidents." He says he never expected to get back into the spotlight after President Obama left the White House, but President Trump's election inspired him to use his voice.
"As the days and weeks and months went by in 2017, it became apparent that I had a voice, and I needed to use it in a way just to demonstrate [that] what is happening is not normal," Souza says. "And I thought I was able to do that on Instagram using my photographs and commentary."
Interview Highlights
On how he started using his Instagram to throw shade at Trump
"It started somewhat accidental. I had seen a picture of the new Oval Office like on January 21st or 22nd, and it was, you know, gold and ornate, and I thought it looked like a Saudi palace more than the Oval Office. So I posted a picture of President Obama with the red curtains behind him, and I wrote a caption that just said something like, 'Kind of like the old curtains better.' And I guess it was a double meaning in my mind but I didn't know how people would react whether they would get it. And in that very first post, someone said that I was 'throwing shade' on the new president.
"I didn't even know what that term meant. After I started to post some more and then I heard the term 'shade' again, and I figured I better look it up."
On if he gets any negative feedback on his Instagram posts 
"A little bit, very few though. I mean if you go through the commentary ... very rarely is there negative feedback. And what's interesting to me is if there is, my Instagram followers have my back, and they end up commenting back to these people. And they often point out to me people that they feel are just bots. Maybe, I don't know if they're Russian bots, but people trying to stir up trouble, not really interested in my Instagram feed, just saying what they want to say."
"I didn't even know what that term meant. After I started to post some more and then I heard the term 'shade' again, and I figured I better look it up."

Pete Souza
On the posts he's most proud of 
"I crack myself up sometimes when I come up with just the right picture and the right comment. I guess, you know, Trump is always saying, 'It's a witch hunt. It's a witch hunt.' I don't know how many times he's written that in exclamation points, in all caps, in regard to the FBI investigation. And I found a picture of a young girl dressed as a witch at a Halloween party. And I just, I think I wrote, you know, 'Another kind of witch hunt.' I have to admit that I crack myself up.
"Another one that I really liked that I crack myself up over was when he started tweeting about Kim Jong Un and calling him 'Little Rocket Man' and 'Rocket Man,' and you know, 'My button's bigger than your button,' and all this kind of stuff. And I posted a picture of President Obama with Elton John. And I said, 'There's only one rocket man.' "
On what he wants to do next 
"I want to do something else. That's sort of the theme of maybe my next project is trying to figure that out, search for what kind of photography do I want to do. But I definitely want to do new photography, and I want to move away from at least U.S. politics for sure.
"Because I don't think that I'll ever have the kind of situation that I had with President Obama where I had a dynamic person to photograph every day, someone that I know, admired, someone who gave me incredible access. And I think I would just be frustrated trying to photograph politics when I know that I couldn't get that kind of access to someone else. At least I don't think I could. And I've never, you know, I sort of ended up as a political photographer. It was never something that I had aspired to do. It just, things just sort of happened because I took a right turn instead of a left turn. And so I want to sort of explore some other aspects of photography that I just don't get to do that much now."
On his advice to people for taking better photos
"Lighting is so important, and people forget about that. So if you're going to do pictures when you're traveling around the country or the world, usually the early morning or late in the day, the last two hours of light, is the best time to get good lighting in your photographs. The second thing is pay attention to how you're framing your picture. I mean, oftentimes if you're standing up and you kneel down, you're going to have a much better angle. Or if you move 3 feet to the left or 3 feet to the right, it'll change your perspective and [you'll have] a much better composition. I think people are just kind of blindly taking pictures and not really trying to compose it in an interesting way."
Pages From 'Shade: A Tale Of Two Presidents'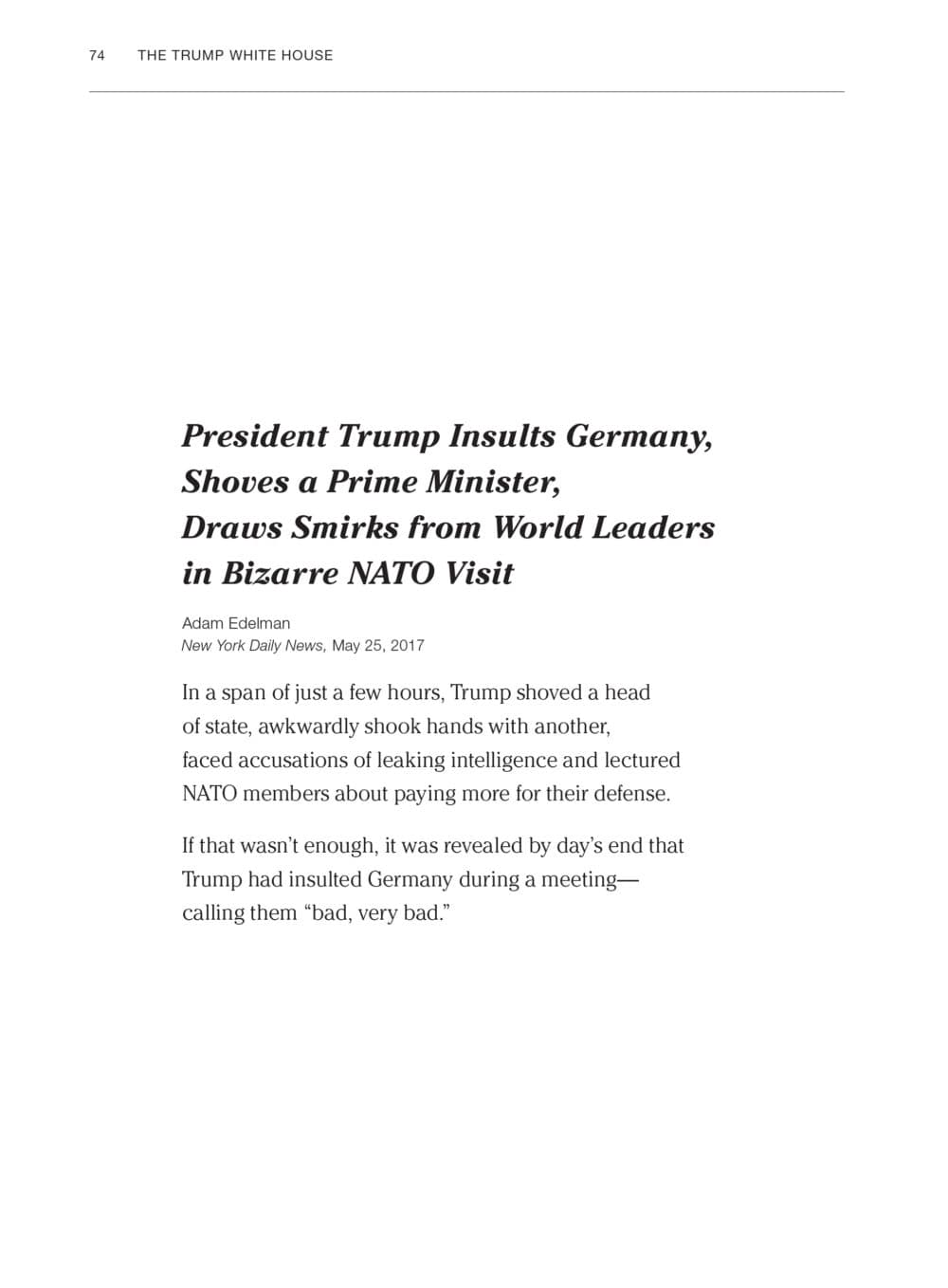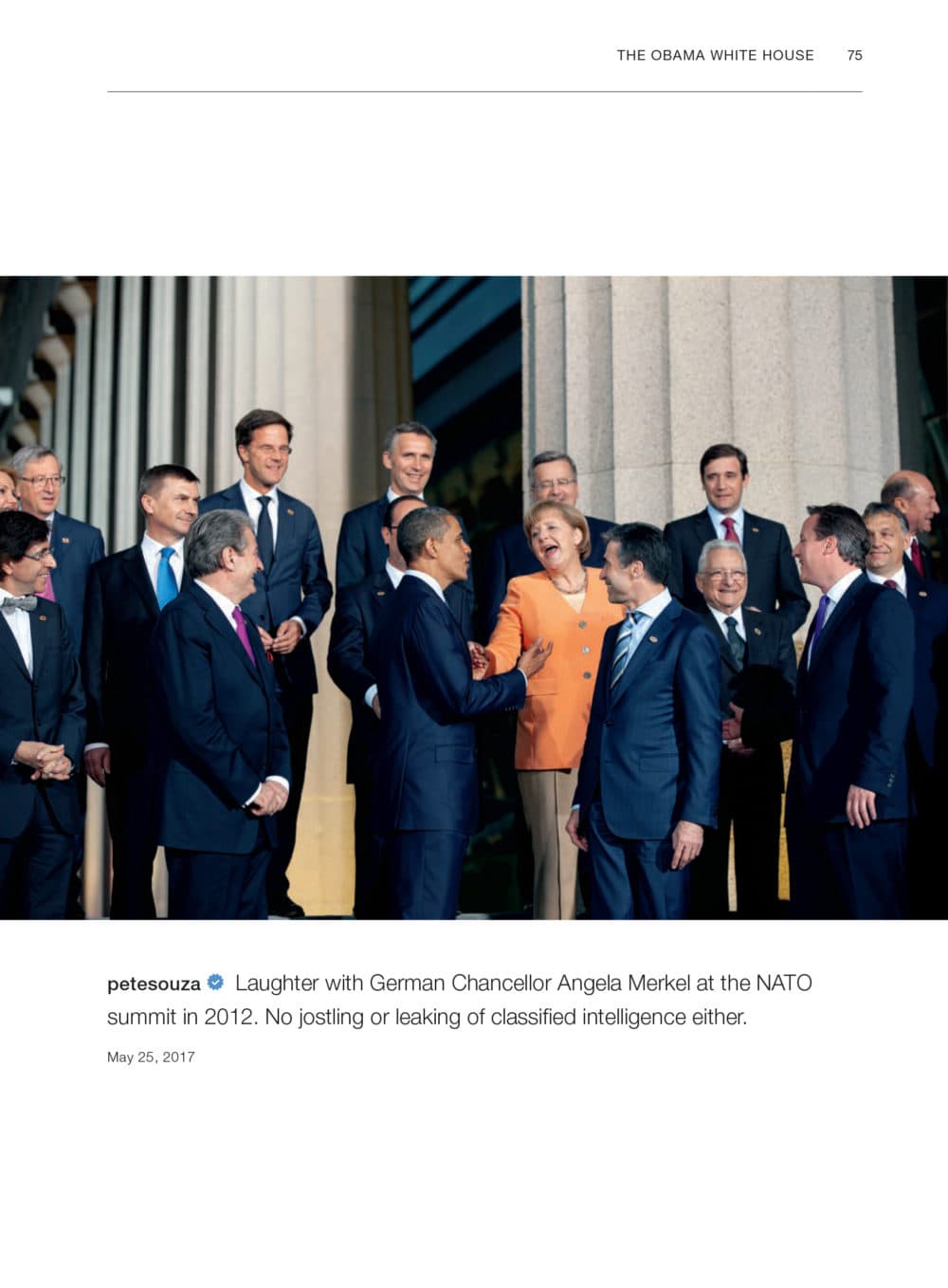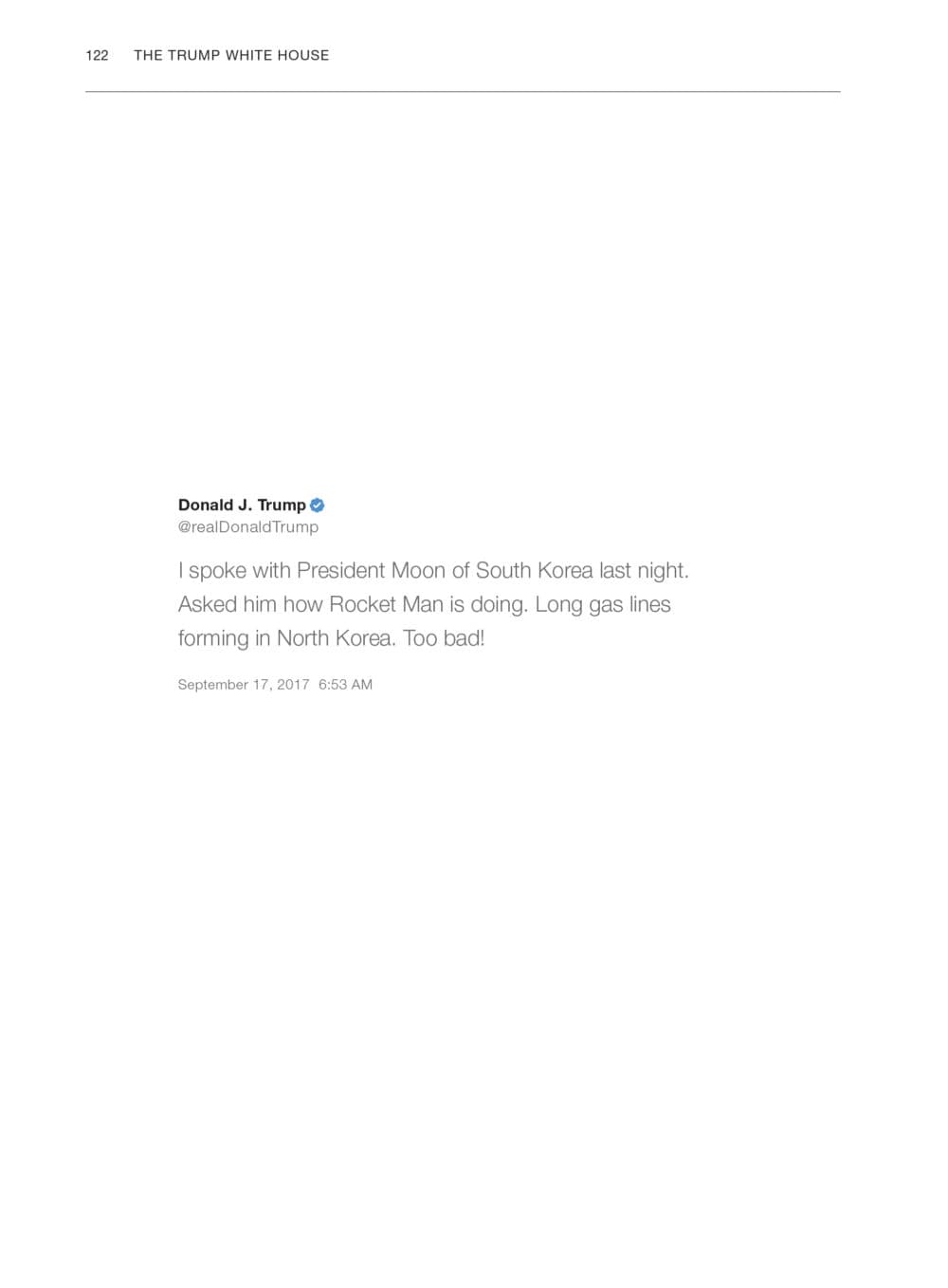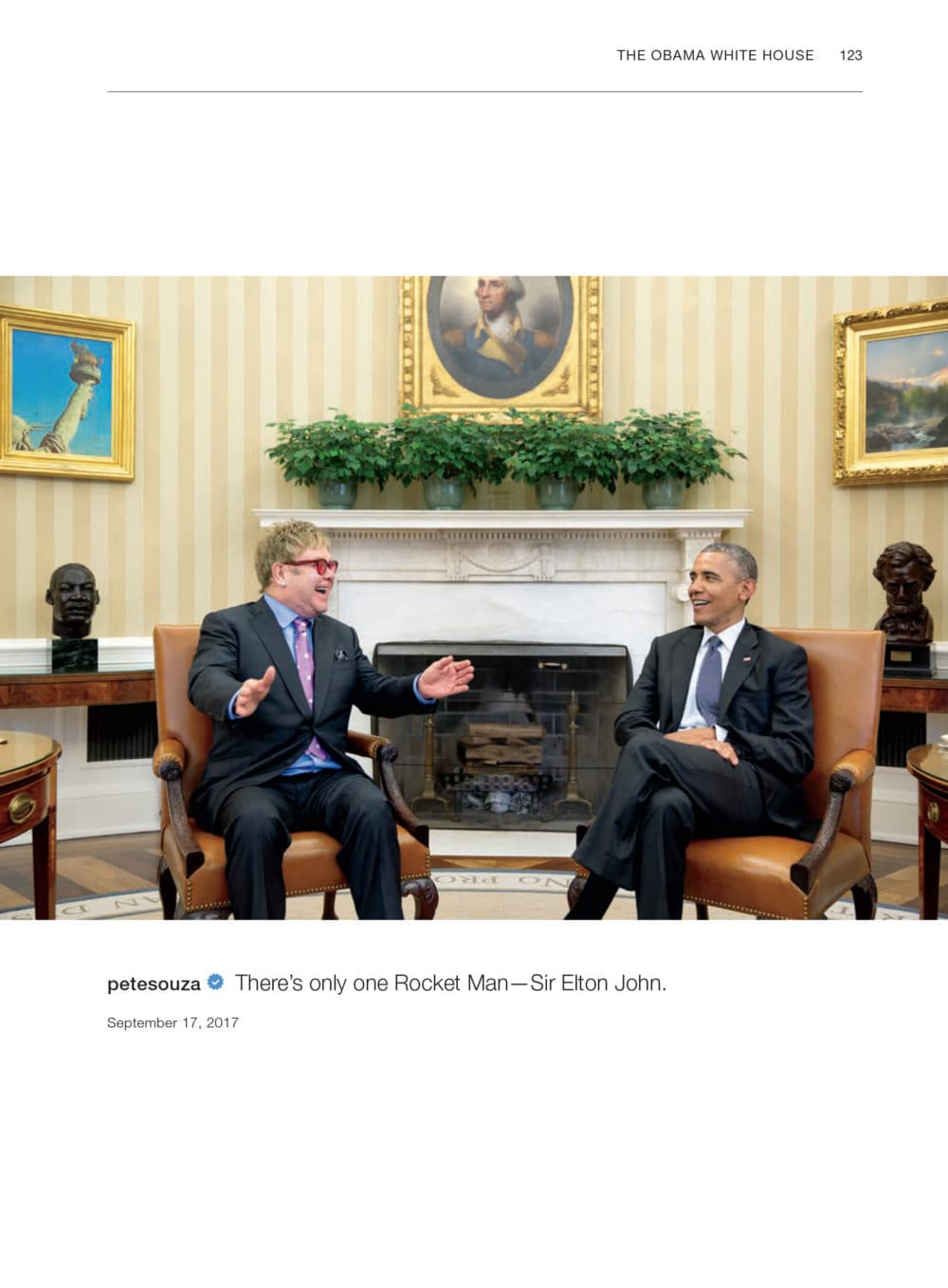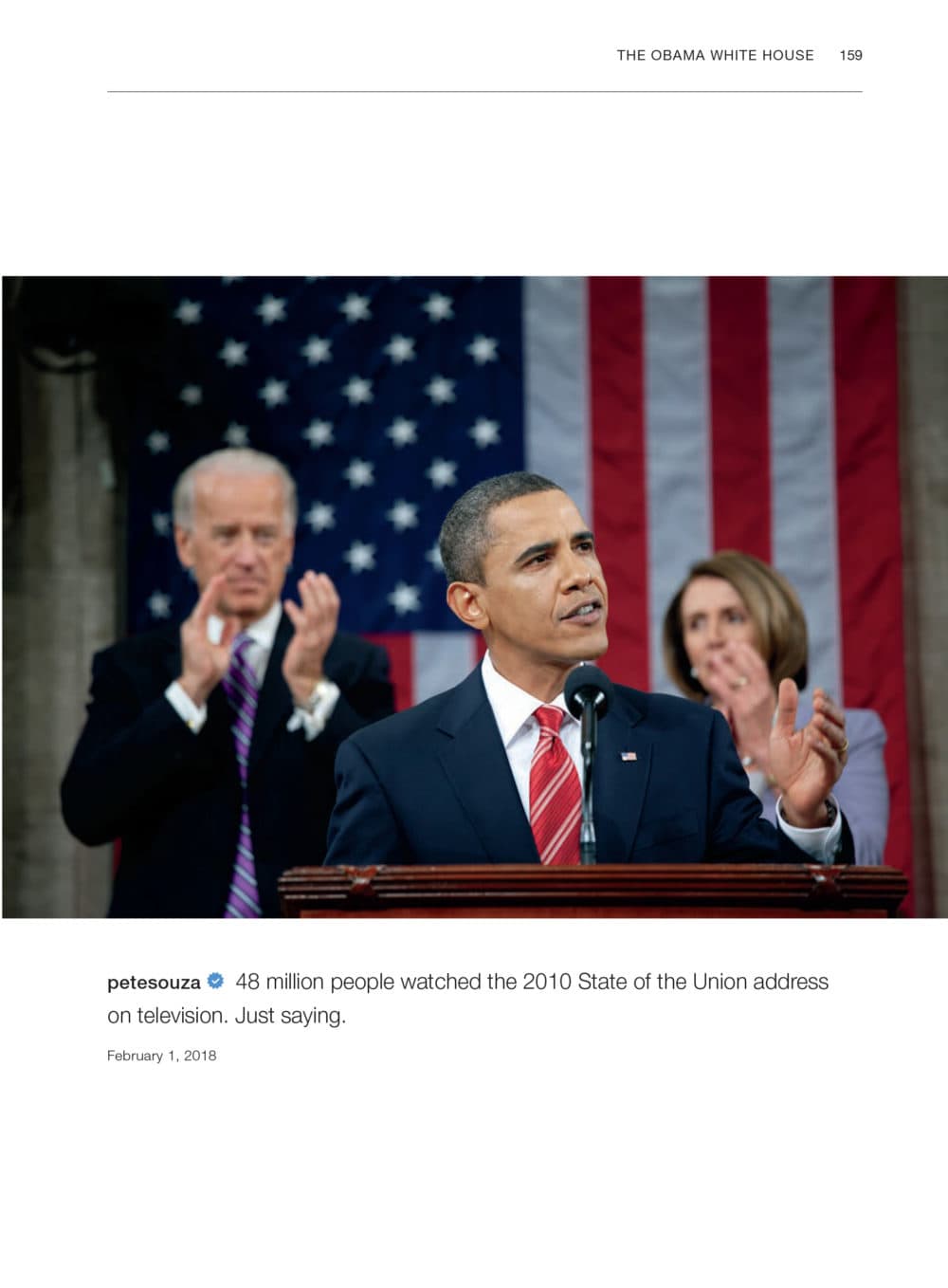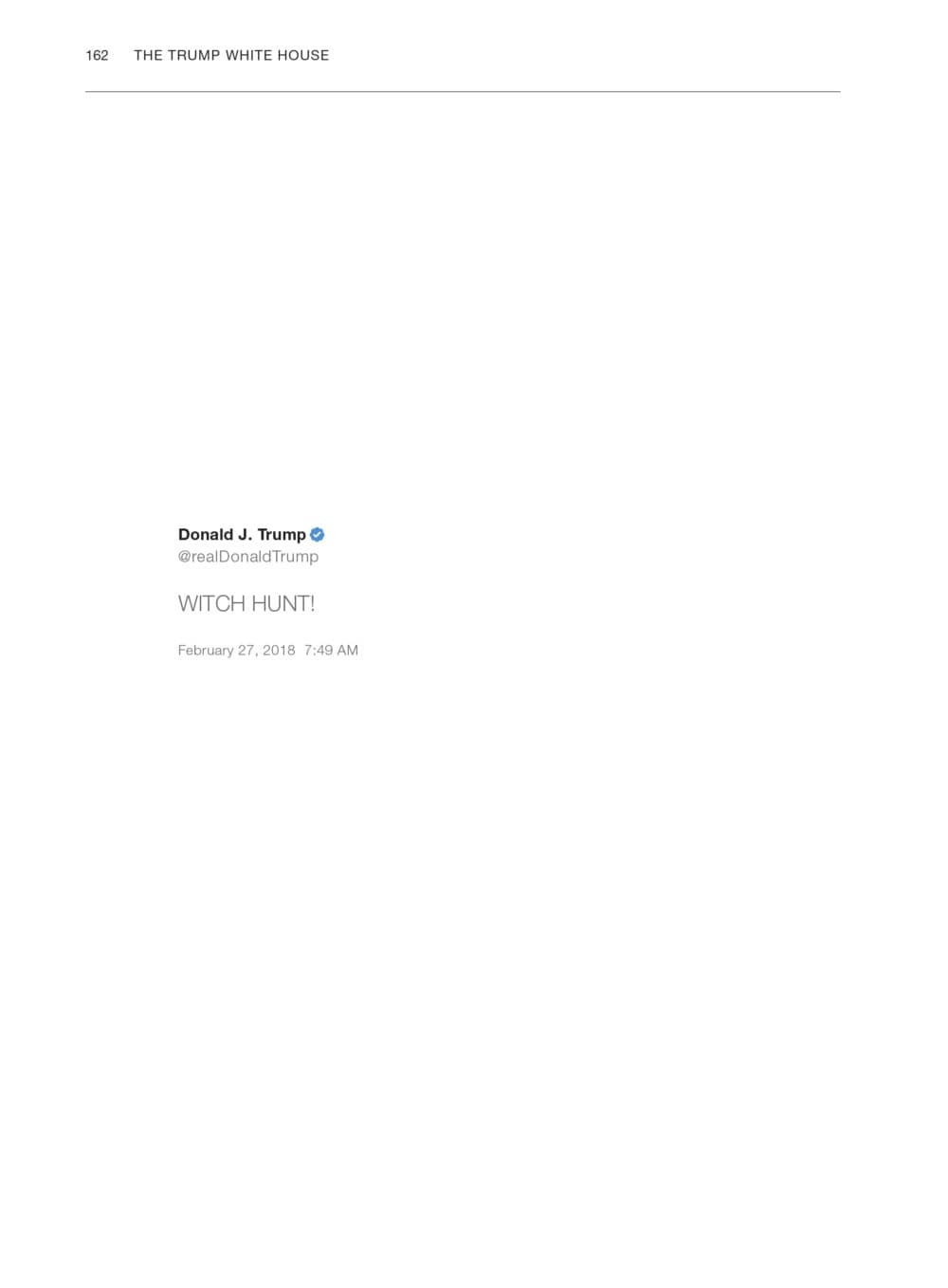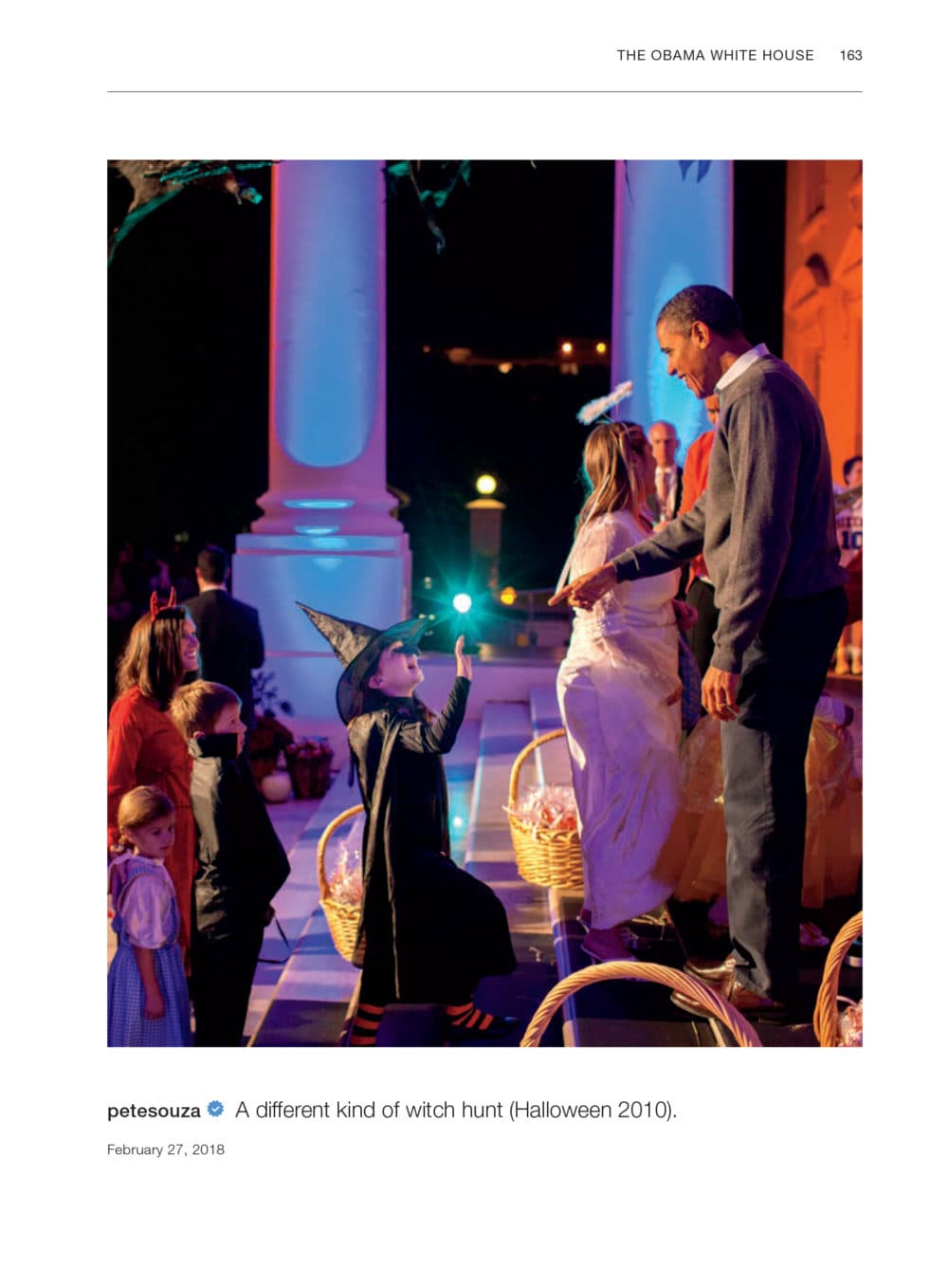 This segment aired on October 16, 2018.