What That 'Service Fee' Tacked Onto Your Ticket Is Actually For
06:44
Play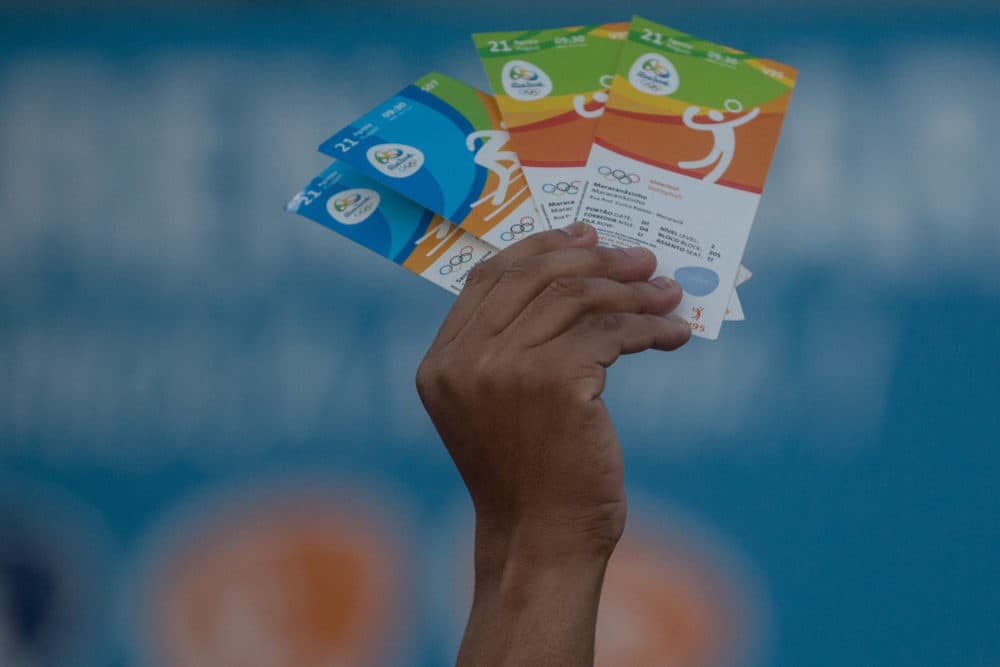 This article is more than 2 years old.
When you buy tickets for concerts or plays or even movies, there are almost always fees attached: handling fees, service fees, venue fees. Sometimes they're clear, sometimes they're hidden — but they always increase the cost.
Here & Now's Jeremy Hobson gets an explanation of these fees and what consumers can do to buy wisely from Consumer Reports writer Octavio Blanco (@OctavioNYC).
A Few Fees To Know
"Service fees are essentially what help companies like Ticketmaster to turn a profit. They're basically fees that get added onto the base price of whatever your ticket is and it helps them to stay in business," Blanco says.
"Beyond the service fee you have things like order-processing fees, or delivery fees, or something called a facility charge. A facility charge, for example, is a fee that's set by the venue where the sports event or the concert is going to be taking place. This is a fee that the venue gets 100 percent of.
"Then there's order-processing fees. If you order something online, it's going to be easier for you than going to the actual ticket counter to buy your ticket. These order-processing fees are avoidable. ... If you live close enough to maybe the venue or somewhere where they sell the tickets physically, you just go there rather than ordering them online."
Are These Fees Worth The Hassle?
"We've seen that sometimes [fees] can add up to 20 percent of the face value of a ticket. But there's also something to be said about what we might call a legitimate ticket seller versus a scammer," Blanco says. "When people are selling really hot tickets, for example, they may be adding all kinds of fees. So when those things are done in an unclear way, or when people are being shady about it, then that's when you start going into this idea of being scammed. And then there's also the idea of being just defrauded when you go and you purchase tickets from entities that you're not sure of that aren't vetted, and you're not really sure whether or not the ticket that you're receiving is going to be a working ticket."
When In Doubt About A Ticket, Try To Verify
"You also want to make sure that the entity that's selling you this ticket — especially if you're doing it online or over the phone — is legitimate," Blanco says. "So you want to look and make sure that they're part of a member association for ticket sellers, you want to make sure that there's other folks that you know of, or you can look up comments [from people] who have dealt with this company. You want to be wary of fly-by-night people that don't have phone numbers where you can verify."
What Can Consumers Do?
"The final decision ... is up to the consumer and what they can afford and what they can feel comfortable with. But the fact of the matter is that a lot of these fees are hidden, or at least they're not explained clearly enough at the time of the purchase," Blanco says. "Consumer Reports has a new action called 'What the Fee?!' We're looking for people's reactions to being nickeled and dimed by fees. We get a lot of complaints, not just on tickets to shows and sporting events, but airlines, cable — there's tons of fees that are being charged on us all the time and that we don't get a clear idea of what it is that we're paying for.
"So I think at the end of the day, there really has to be a movement, a consumer movement, and consumers need to say that they're fed up. If you feel like the price wasn't clearly explained to you, and then you get charged a fee at the very end, I think there's got to be a point where you say, 'No, this wasn't honest the way that this was presented to me, so I am not going to purchase this.' "
---
Julia Corcoran produced and edited this interview for broadcast. Jack Mitchell adapted it for the web.
This segment aired on November 6, 2018.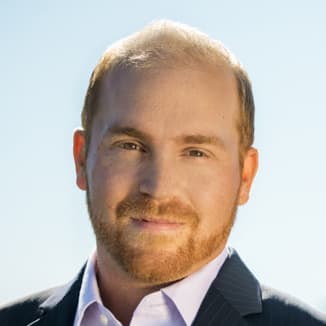 Jeremy Hobson Former Co-Host, Here & Now
Before coming to WBUR to co-host Here & Now, Jeremy Hobson hosted the Marketplace Morning Report, a daily business news program with an audience of more than six million.