Trump Is Wrong About Finland's Forest Management, Finnish Scientist Says
05:27
Play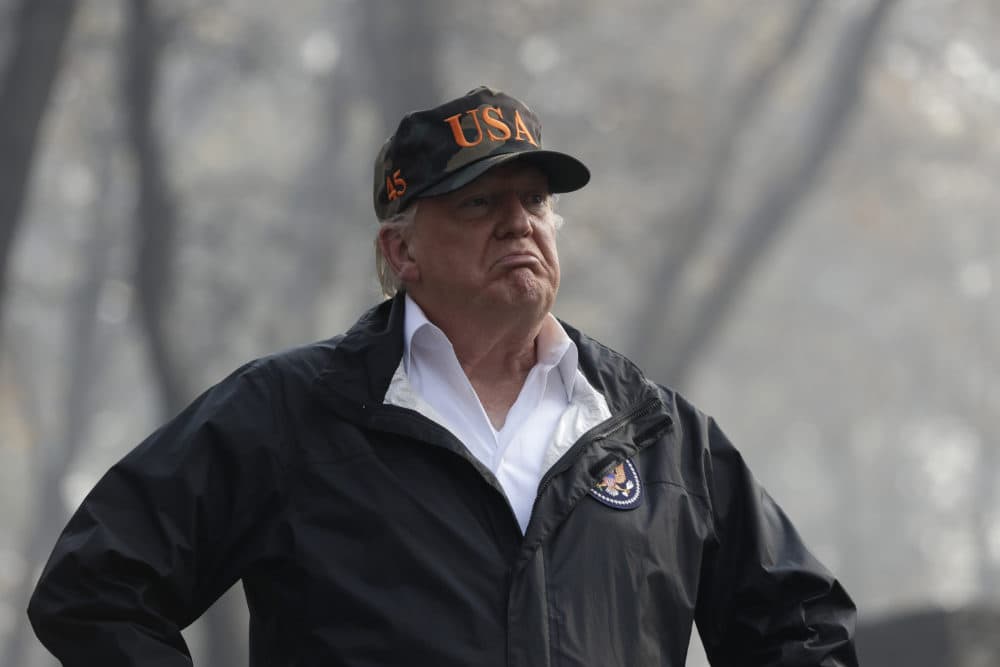 This article is more than 1 year old.
President Trump said over the weekend that poor forest management is to blame for the massive wildfires burning through Northern and Southern California, and that countries like Finland "spend a lot of time raking" to prevent similar disasters.
But Finnish forest scientists disagree — and Trump's comments led to a slew of snarky responses online:
Editor's Note: The video below contains some explicit language.
Pasi Puttonen, head of the department of forest sciences at the University of Helsinki (@ForestSciences), says he was surprised when he heard Trump's comments, "because it didn't have anything to do with real forest science."
"On the other hand, we are used to Mr. Trump's opinions that are wide and large," he tells Here & Now's Robin Young.
And while many Finns have found Trump's comments to be "a good source of a laugh," Puttonen says the misinformation has a cost: misunderstanding among countries.
According to him, Finland actually prevent fires through forest thinning — where dead natural material is removed — and through early warning aerial surveillance systems, where local aviation clubs are paid to fly over forests to spot fires before they get out of control.
"That's becoming more and more important as the climate is changing here," Puttonen says. "The past summer was one of the record [warmest] summers, and the government invested for these voluntary surveillance flights."
What Finland and California do have in common, though, he says, is that both countries' warm seasons are getting drier and less rainy.
"The worst is in Southern Europe throughout the Mediterranean region," he says. "As a climate, [it's] the same as in California. So, the fire season is definitely much, much longer."
---
Savannah Maher produced and edited this interview for broadcast. Jackson Cote adapted it for the web.
This segment aired on November 20, 2018.