A Refugee Parent Learns To Advocate For Her Children's Education
Play
This article is more than 4 years old.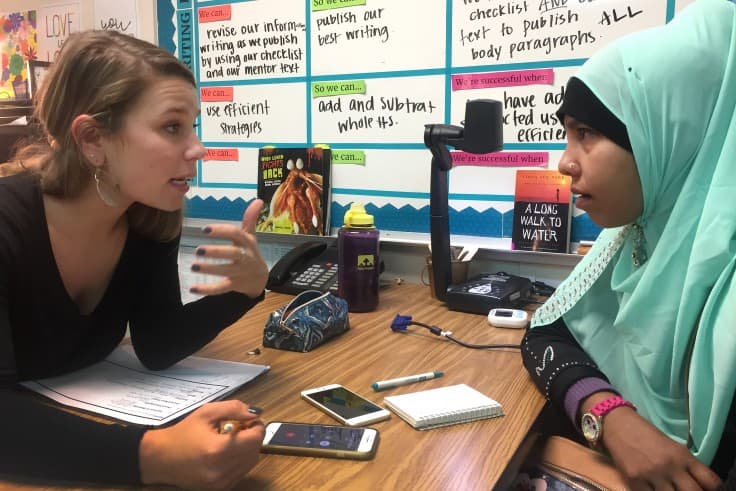 Refugee parents often have to overcome overwhelming barriers to participate in their children's schools and learning: teachers speak a different language, and there are confusing rules and customs. Colorado Public Radio reporter Jenny Brundin (@CPRBrundin) profiles one mother's journey to get the best education possible for her children.
This segment aired on January 14, 2019.