Idaho City Develops 'Crow-Active' Solutions To Divert Annual Bird Invasion
Play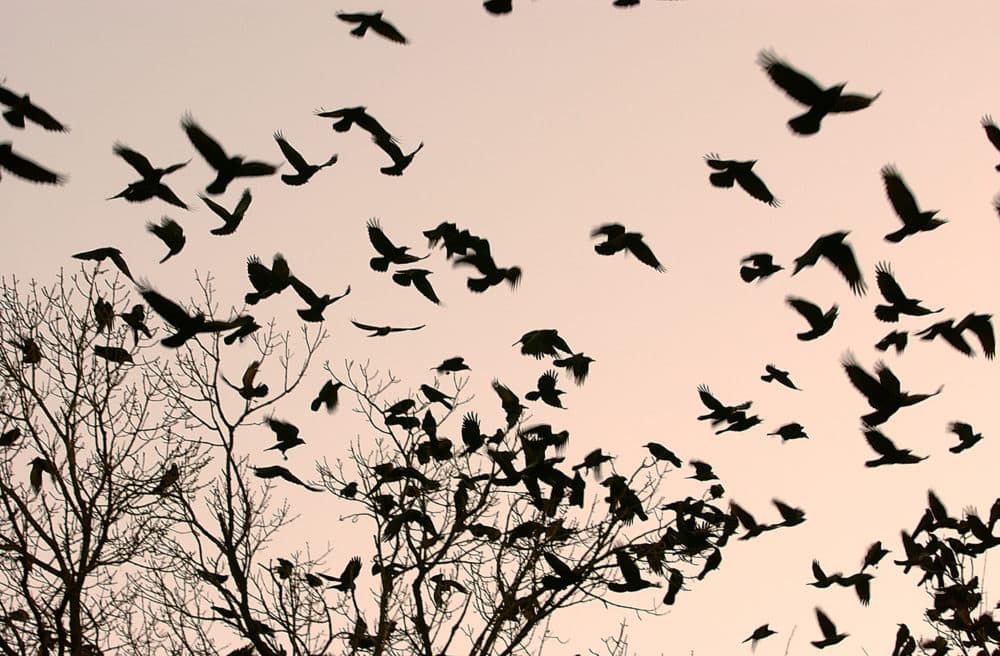 This article is more than 3 years old.
Every winter for the past three years, roughly 10,000 migratory crows descend on Nampa, Idaho. The city's Crow Management Task Force is using drones, infrared lasers and even a live hawk to displace the birds and mitigate potential public health hazards.
Here & Now's Peter O'Dowd talks with Nampa's chief of staff, Bobby Sanchez, who heads up the task force.
This article was originally published on January 25, 2019.
This segment aired on January 25, 2019.