#OscarsSoWhite Creator On 2019 Awards: Many Special Moments, But 'More Work To Be Done'
Play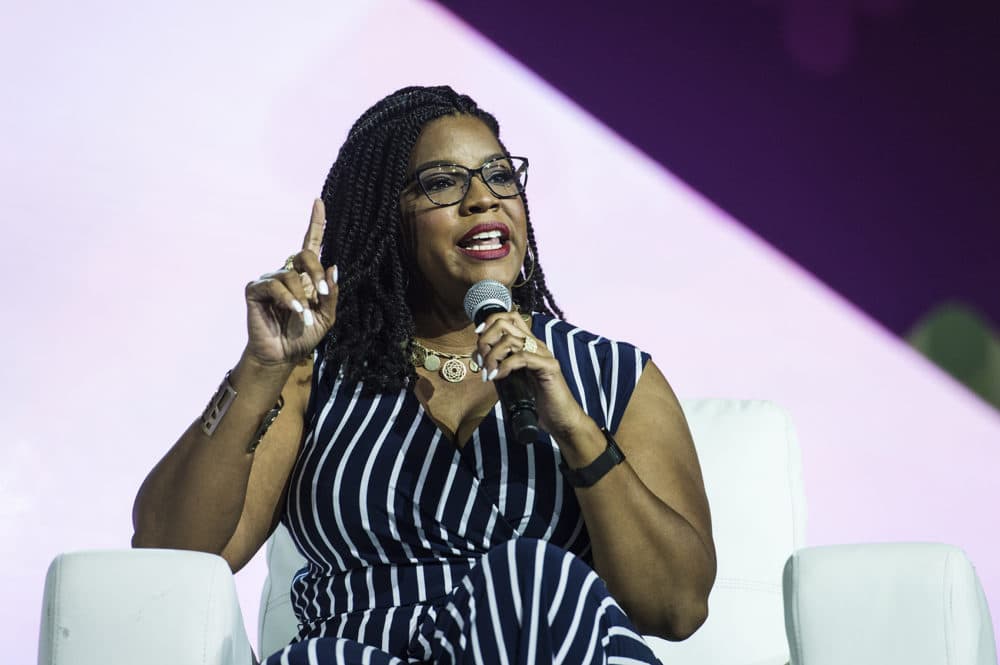 This article is more than 3 years old.
Diversity was front and center at the 91st Academy Awards on Sunday night — and that's exactly what April Reign, the creator of #OscarsSoWhite, has been working toward since 2015. The hashtag-turned-movement was born in January of that year, when the 20 nominees for lead or supporting actor categories were all white.
#OscarsSoWhite caught on as some actors vowed to boycott the Academy Awards that year. The campaign gained the attention of the Academy of Motion Picture Arts and Sciences, which vowed to double the number of women and people of color in its ranks by 2020. It appears that promise is being realized.
Director Spike Lee, who on Sunday won his first Oscar for best adapted screenplay for "BlacKkKlansman," has been championing #OscarsSoWhite since its inception and gave Reign a special shout-out in a post-show press briefing.
"Spike has been very generous in indicating that he believes #OscarSoWhite was instrumental in him being nominated, not only in that category, but also nominated for best director and the film 'BlacKkKlansman' being nominated for best picture," Reign tells Here & Now's Eric Westervelt.
Sunday night also featured several other firsts: Ruth E. Carter became the first African-American woman to win the Oscar for best costume design, for "Black Panther." Hannah Beachler became the first African-American woman to win best production design, also for "Black Panther." "Bohemian Rhapsody" star Rami Malek became the first Arab-American to take home the best actor award for his portrayal of the late Freddie Mercury. And "Roma" is now the first film from Mexico to win the Oscar for best foreign language film.
But Reign, who attended the ceremony with her 19-year-old son after accepting an invitation from the academy, says those firsts don't change "what we've seen over 90 years of history with respect to the Academy of Motion Picture Arts and Sciences."
"Until we are no longer talking about 'firsts' in a particular year, until we see every marginalized community, not just based on race and identity, but also with respect to gender identity, sexual orientation, disability, age and Indigenous people in this country, until all of those categories are recognized and we see facets of those experiences on screen — not just during awards season, but all year long — there's still a lot of work that needs to be done," Reign says.
This segment aired on February 25, 2019.