Doctors Say Electronic Medical Record 'Gag Clauses' Need To Go
05:33
Play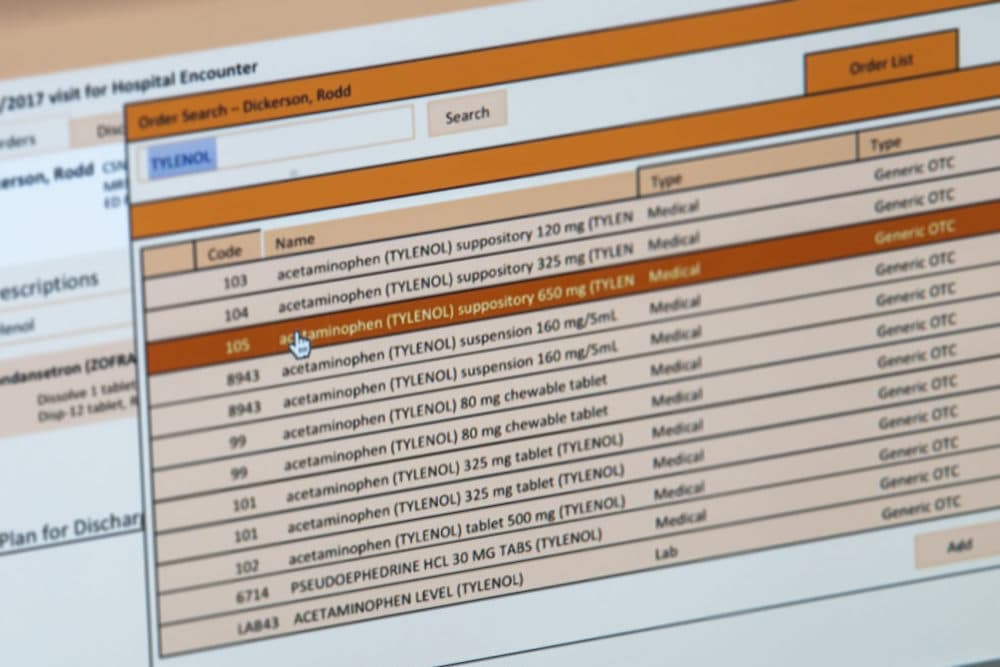 This article is more than 1 year old.
Nearly all doctors use electronic medical records to keep track of their patients' care. But flaws in the design of electronic records can sometimes add to the risk of medical errors. Doctors and hospitals can't always talk about those risks because of "gag clauses" in their contracts with the makers of electronic health records. WBUR's Carey Goldberg (@goldbergcarey) reports those gags may come off soon.
This segment aired on April 4, 2019.