'Thoughts And Prayers' Author On How To Recover The Meaning Of Words We Use Again And Again
Play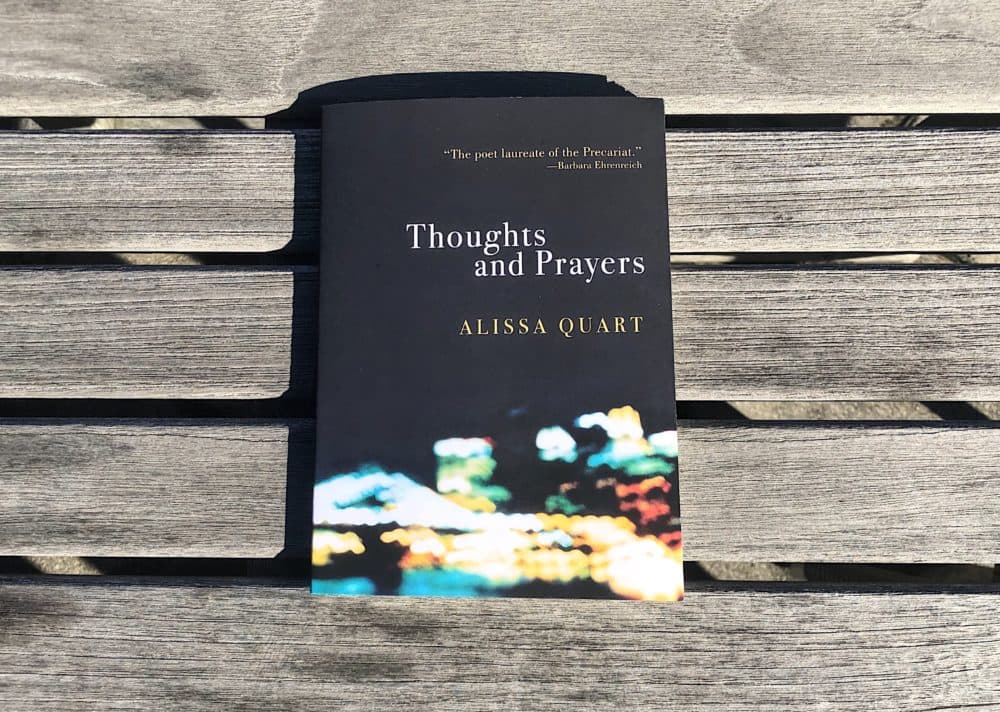 This article is more than 3 years old.
Editor's Note: In the first airing of this segment, a profanity was used. We omitted the word in this edition of the segment.

---
Here & Now's Lisa Mullins speaks with Alissa Quart (@lisquart), author of poetry book "Thoughts and Prayers" about how to recover the true meaning of words that we use again and again in the news and in our culture.
Book Excerpt: "Thoughts and Prayers"
By Alissa Quart
---
Excerpted from "Thoughts and Prayers" by Alissa Quart. Copyright © 2019 by Alissa Quart. Republished with permission of OR Books.
This segment aired on November 1, 2019.