Puerto Rico Faces 'Educational Crisis' After Earthquakes Damage Schools' Infrastructure
Play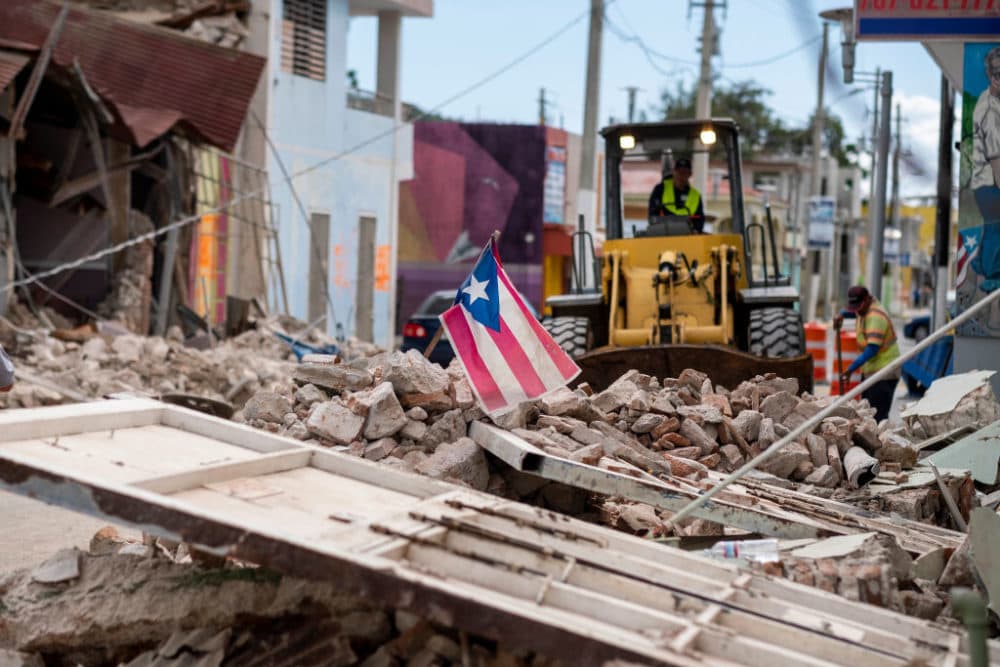 This article is more than 3 years old.
In Puerto Rico, local communities are mobilizing to help in recovery efforts for those hardest hit by several large earthquakes over the past couple of weeks.
The biggest struck last Tuesday with a 6.4 magnitude. It crumbled hundreds of homes and knocked out power to much of the island. Thousands of people are still on edge and sleeping outside.
Puerto Rico's governor declared a state of emergency, but now many there are hoping President Trump will sign an additional major disaster declaration to support relief efforts in the U.S. territory.
Here & Now's Tonya Mosley speaks with Michael Fernandez, executive director of Caras, a nonprofit based in Puerto Rico.
This segment aired on January 13, 2020.