Public Health Doctor: Black Community 'Hit By Two Pandemics'
Play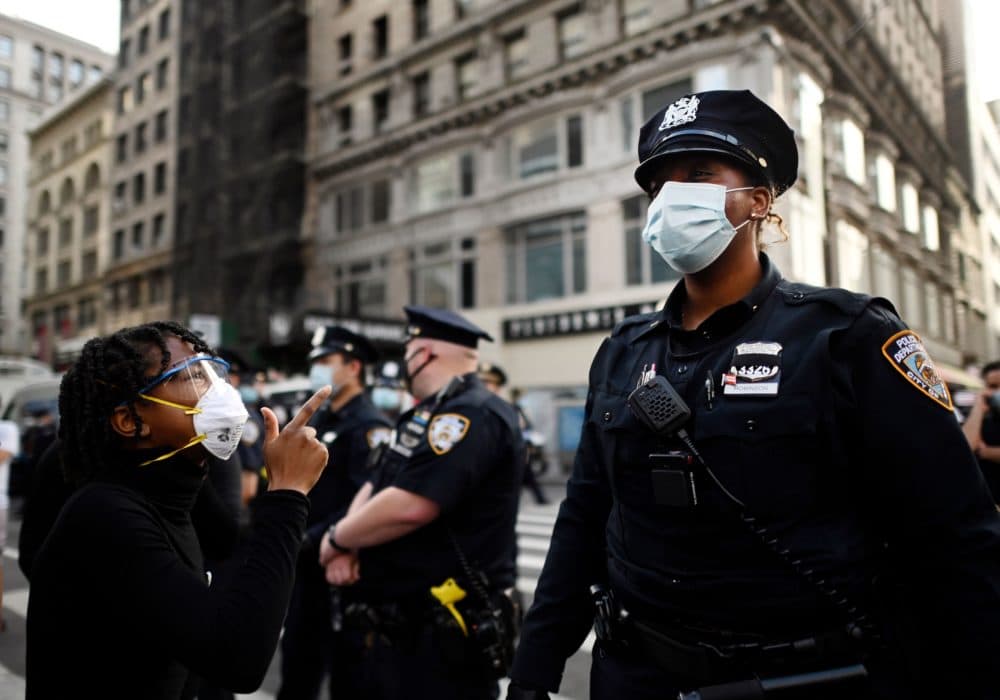 This article is more than 2 years old.
Some public health officials are concerned that protests over the death in police custody of George Floyd will result in an increase of coronavirus cases.
Dr. Seema Yasmin, a clinical assistant professor of Medicine at Stanford University, public health physician and author of the forthcoming book "Viral BS: Medical Myths and Why We Fall For Them," tells host Tonya Mosley that "racism is a public health issue."
"Those who are outraged that protesting racism endangers our collective safety fail to understand that American has never been safe for black people and that if nothing changes, it will remain an unsafe place after the pandemic," she says.
She says the coronavirus pandemic is related to another pandemic she sees impacting black Americans.
"When you talk about the pandemic right now, the black community in American is hit with not one pandemic but two pandemics, COVID-19 and the chronic problems of racism and police violence," she says.
There are steps that protesters can take to protect themselves, like wearing masks, she suggests.
This segment aired on June 2, 2020.