Some Colleges Ask Students To Accept Legal Responsibility If They Get COVID-19. Should They Sign?
09:44
Play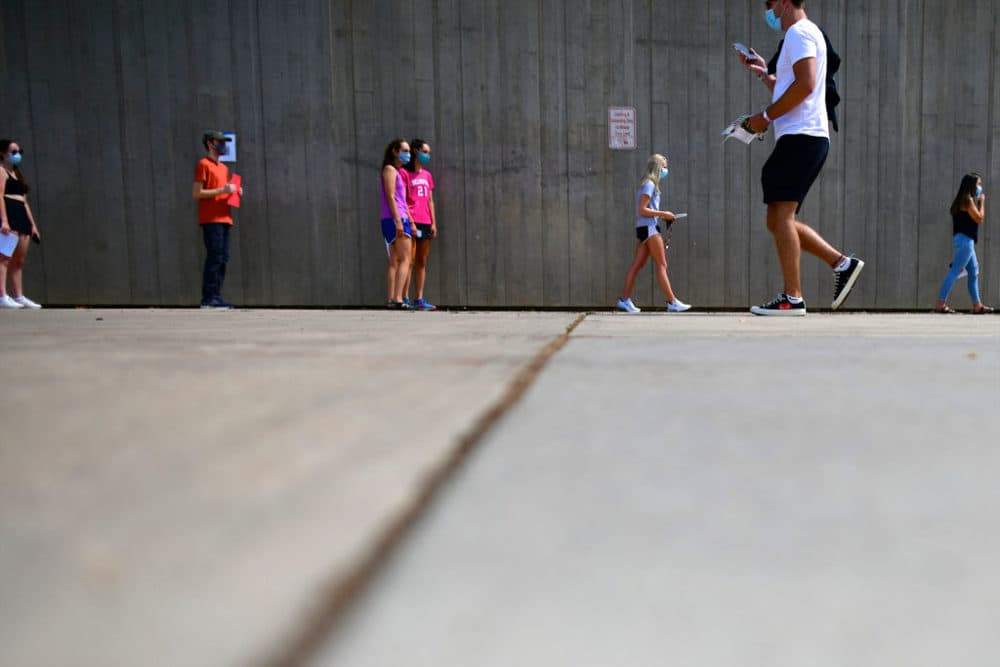 This article is more than 1 year old.
While some colleges are going virtual this fall, others are giving students the option of on-campus, in-person learning. Many of those students will be required to sign liability waivers.
Some of these documents ask students to agree to certain rules, like social distancing and wearing masks; others go further, having students assume all the risk that comes with COVID-19, including permanent disability and death.
In other words, the agreement would absolve the school of legal responsibility if the student were to contract the virus. But are the documents legal? Can students be barred from campus without them? And should they sign?
Georgetown University law professor Heidi Li Feldman specializes in liability law and she says, "Don't sign!" She joins host Robin Young to explain why.
This segment aired on September 2, 2020.